Hottest bar openings in November 2020
From a geometric gin bar in Tasmania to a creative cocktail den in New York, inventive bar concepts have sprung up around the world. We round up the best drinking dens to visit this month.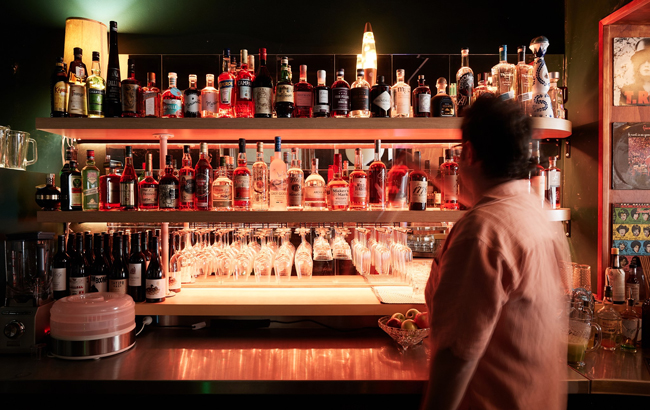 From Singapore to North Carolina, we've sought out the most creative new bars, including an intimate 1970s-themed bar in Melbourne and the latest project from US bartenders GN Chan and Faye Chen.
Also included on our compilation is a drinking den from the team behind US-based Durham Distillery and a Singapore bar that aims to celebrate local artists.
Take a look through our gallery to find out more about the hottest bars that opened in November.
Missed our roundup of new openings in October? Click here to see which bars caught our eye. 
Corpse Reviver, North Carolina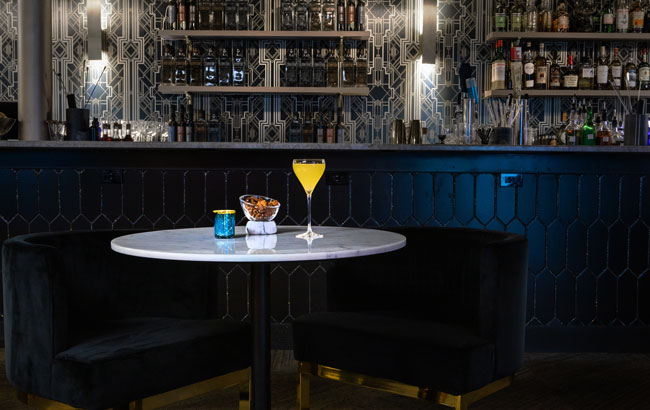 The duo behind North Carolina-based Durham Distillery opened the doors to Corpse Reviver Cocktail Bar & Lounge.
Inspired by modern gin bars, Corpse Reviver Bar & Lounge is named in honour of the classic gin cocktail and its setting in a former coffin shop. The bar offers a "stylish and luxurious setting" in which to enjoy cocktails that highlight Durham Distillery's Conniption American Dry Gin and Conniption Navy Strength Gin.
Corpse Reviver Bar & Lounge is open Thursdays from 4pm-9pm, Fridays and Saturdays 4pm-10pm, and Sundays 12noon-6pm. Reservations must be made in advance via booking platform Tock.
Address: 715 Washington Street Suite B, Conniption Lane, Durham, North Carolina 27701
Forty Spotted Gin Bar, Tasmania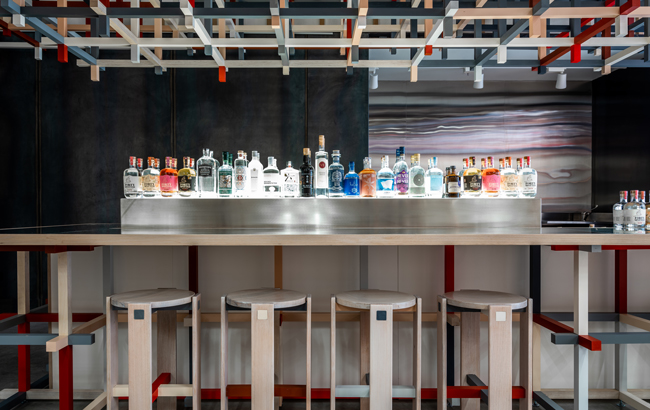 Now open in Hobart, Tasmania, the Forty Spotted Gin Bar offers gin cocktails, gin-blending experiences and an extensive menu of juniper-flavoured spirits from around the world.
Open from Thursday to Sunday, from 4pm to midnight, the Forty Spotted Gin Bar serves up a menu of gin-based cocktails, as well as a bespoke snack menu.
The bar's design was developed by March Studios and features thousands of pieces of hand-painted timber arranged in a geometric pattern, which is said to represent the nest of the forty-spotted pardalote bird.
Address: Level 1, 30 Argyle Street, Hobart, Tasmania
Gum, Melbourne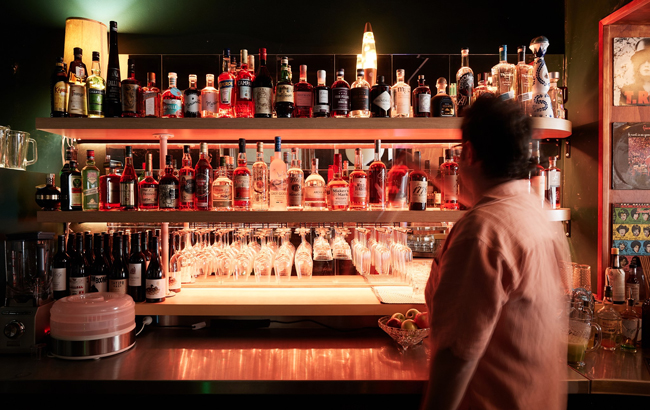 Open in Melbourne, Gum is an intimate, 1970s-inspired bar that boasts floral prints, brightly coloured tables and retro fittings.
Opened by Chris Wright and Jonathan Reisacher, the bar serves beer, wine and creative cocktails, including the Grapple, made with vodka, genmaicha green tea, apple syrup, apple boba and lime, and the Melanchollins, which combines gin, melon liqueur, melon juice, lemon and soda.
Guests can also indulge in a homely food offering, including pies, sausage rolls and vanilla slices.
Address: 173 Johnston Street, Collingwood, VIC 3066
Mirage – The Parlour, Singapore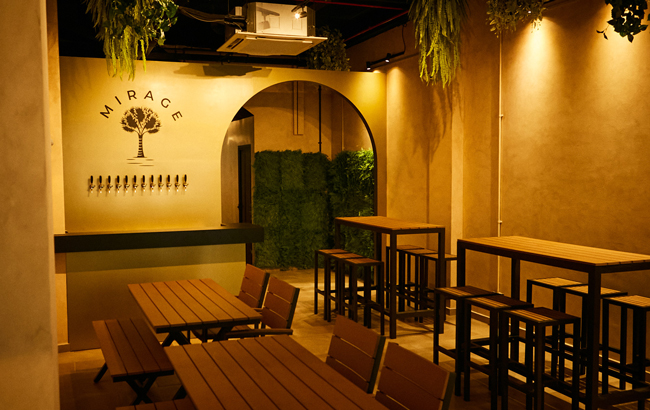 Opening its doors in Owen Road, Singapore, Mirage – The Parlour has set up shop in creative art space and recording studio The Parlour.
The new bar boasts a welcoming setting, refreshing drinks and a food menu that infuses Japanese yakitori and grills with Mediterranean flavours.
Through its residency beneath The Parlour, the new watering hole also pledges to champion local musicians and artists through displays and curated playlists.
Address: 140 Owen Road, Singapore, 218940
Double Chicken Please, New York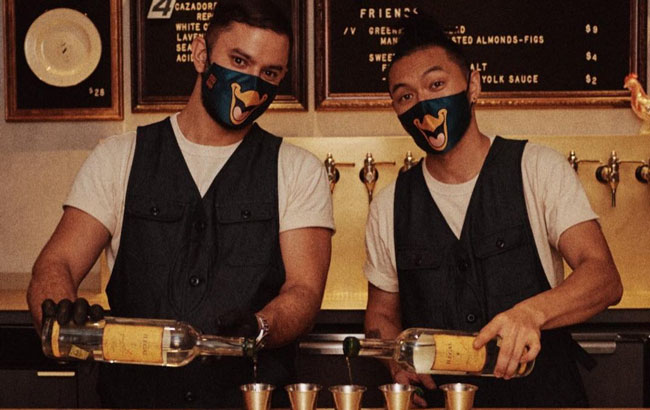 New York bar Double Chicken Please is also now open for business, serving a menu of cocktails on tap and creative bar snacks.
Opened by GN Chan and Faye Chen, the new venue aims to celebrate the duo's exploration of cocktails and food that have been "deconstructed, redefined and rebuilt in a quirky way".
The bar menu features a host of tapped cocktails, including a twist on the coffee and tonic water serve, made with Bacardi Lime Rum, Amaro Montenegro, cold brewed coffee, apricot, tonic and acid, and a Southeast Asia-inspired serve that combines Grey Goose La Poire Pear Vodka, Bombay Sapphire East Gin, lemongrass, seaweed, makrut lime and black pepper.
Address: 115 Allen Street, New York, US