Top 10 award-winning liqueurs
By Nicola Carruthers
As at-home cocktail consumption continues to rise, the role of liqueurs has never shone brighter. We present 10 products that scored top marks for their quality in our latest taste test.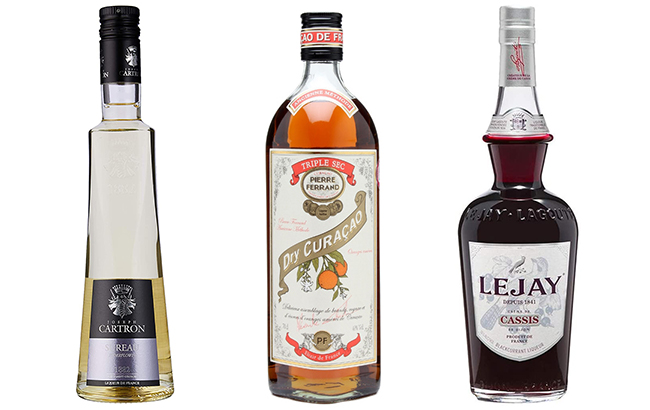 From fruity expressions such as cherry and passion fruit to core cocktail ingredients including curaçao and cassis, there are a variety of liqueurs on the market today that offer excellent quality at affordable prices.
Our latest blind tasting, The Liqueur Masters 2020, sought to put the spotlight on some of the category's best bottlings.
As with the majority of our competitions this year, the tasting was held virtually over Skype from the judges' UK homes. The competition was tasted anonymously by an expert panel of judges comprising Melita Kiely, editor of The Spirits Business magazine, and Tobias Gorn, spirits specialist, consultant and writer. Wine Sorted decanted and shipped all of this year's entrants in anonymous bottles to ensure that the competition could continue under the stringent conditions.
Here, we look at 10 liqueurs that grabbed the top accolade of Master during the competition. In total, there were 19 Master medals awarded during the blind tasting.
Click through to the following pages to see 10 Master-winning bottlings, spanning categories such as chocolate, cassis and cream liqueurs. 
Koskenkorva Salmiakki
Price: £15 (US$20)
The Confectionary flight saw a Master medal go to Altia's Koskenkorva Salmiakki. This was said to be "unmistakably" liquorice‐like, reminding the judges of Black Jack sweets with a "cooling finish".
"It has a very beautiful liquorice definition," said one judge. "It had a very nice salty tang to it, super expressive and just beautifully delivered. Very nicely executed."
The 32% ABV liqueur is made with salt liquorice, a sweet commonly found in Nordic regions.
Mozart Pumpkin Spice
Price: £15 (US$20)
Austria's Mozart Distillerie picked up the top award for its indulgent Mozart Pumpkin Spice expression in the Chocolate round.
The judges found aromas of "chai latte" on the nose and a slight "herbal quality" on the palate. "The smooth warming spices go very well with the creamy sweetness," noted one judge.
The 15% ABV expression melds chocolate, caramel, pumpkin juice, cinnamon, clove, vanilla and a little chilli.
The bottle, suitable for Halloween celebrations, has been designed to emulate a pumpkin.
Carthy & Black Rhubarb Gin Cream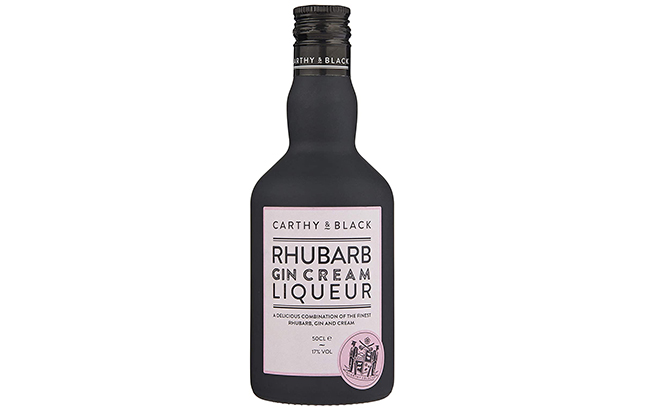 Price: £12 (US$16)
Carthy & Black Rhubarb Gin Cream stormed to success in the Cream liqueurs flight, securing a Master medal.
It was described as "an interesting take on a cream liqueur", with "stewed rhubarb" on the nose and a "creamy but fruity" palate.
The 17% ABV expression is made by combining Slingsby gin with cream and rhubarb.
Lejay Original Crème de Cassis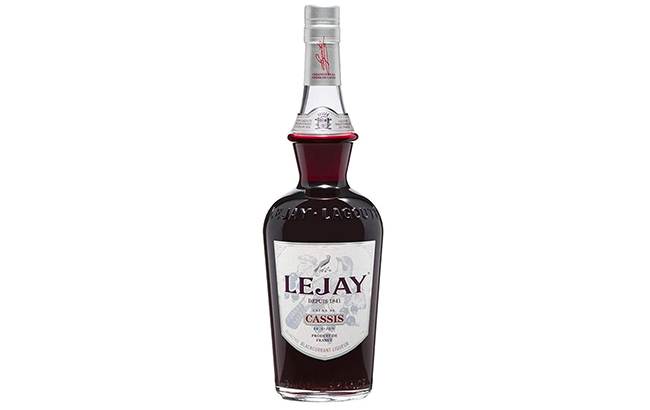 Price: £18 (US$24)
French drinks group La Martiniquaise‐Bardinet received a Master medal for Lejay Original Crème de Cassis in the Cassis heat, thanks to its "syrupy mouthfeel, tart berry flavours and almost creamy finish".
Bottled at 18% ABV, the crème de cassis' production involves slow maceration of blackcurrants at room temperature.
Tesco Summer Cup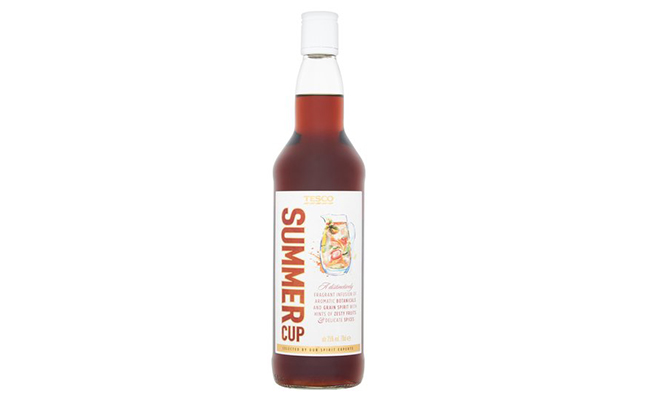 Price: £8 (US$10.50)
In a flight of Own Label liqueurs, a Master was given to Tesco Summer Cup, with notes of "cherries and tart berries" and a "slight herbal touch" for added complexity.
The 25% ABV bottling is described as an infusion of aromatic botanicals, fruits and spices.
The expression is recommended served over ice with lemonade and slices of orange, cucumber and strawberries.
Quince Liqueur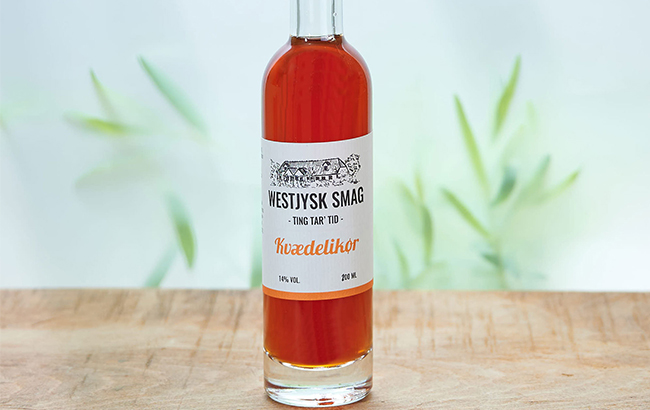 Price: DKK149 (US$24)
The largest flight of the day was Fruit, with eight Master medals awarded, including one for Quince Liqueur from Danish producer Westjysk Smag.
The expression was found to have "natural quince aromatics" on the nose and a "nice balance between acidity and sugar" on the palate.
The 14% ABV liqueur also secured the top title of Taste Master, following a retaste of all the Master medallists.
Joseph Carton Elderflower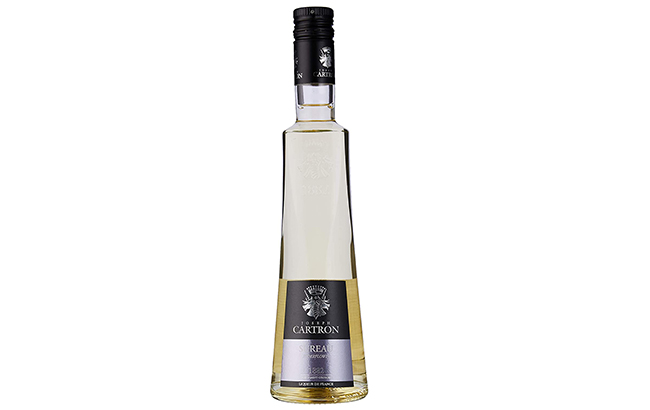 Price: £18 (US$24)
The Elderflower flight saw a Master go to Joseph Cartron Sureau, with its "fresh elderflower nose" and "sharp, citrusy palate".
Bottled at 20% ABV, the expression is made with elderflowers from Austria and Hungary.
Pierre Ferrand Dry Curaçao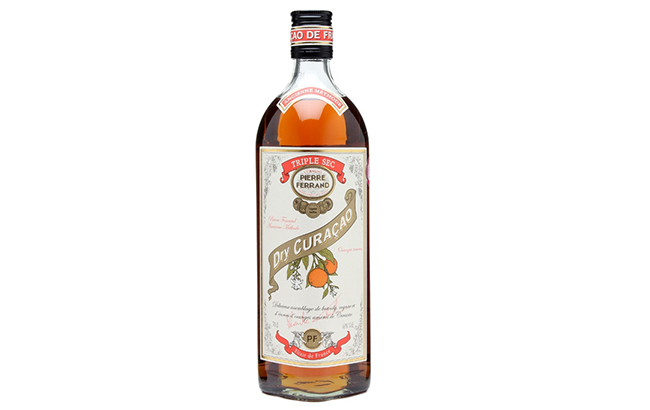 Price: £29 (US$38)
Looking across a flight of Traditional liqueurs, a Master medal went to Maison Ferrand's Pierre Ferrand Dry Curaçao. The expression was lauded for its "chocolatey, orange nose" and "big round, oily orange palate".
French producer Maison Ferrand partnered with cocktail historian David Wondrich to create the liqueur, which is based on a 19th century recipe. It is made with three distillations of spices and dried bitter orange peels, which are blended with brandy and Ferrand Cognac.
Saber Elyzia Premium Sour Cherry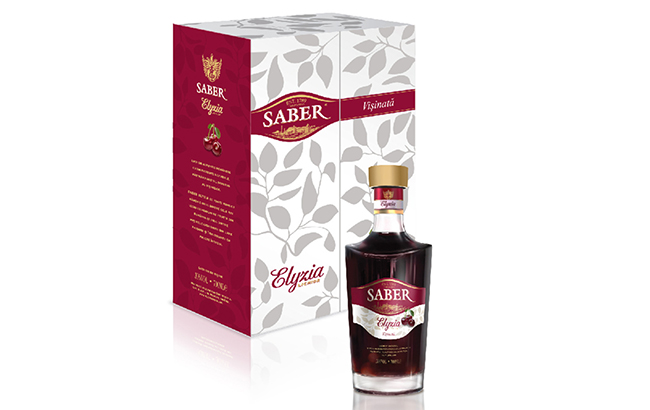 Price: £34 (US$45)
Romania's Alexandrion Group scooped a Master medal for Saber Elyzia Premium Sour Cherry in the Fruit round, which the judges said emulated "cherries and sherbet, with a nice sour kick".
The Saber Elyzia premium collection is a series of six liqueurs made with 100% natural fruits and bottled at 30% ABV.
Palm Beach Mango & Passion Fruit Rum Liqueur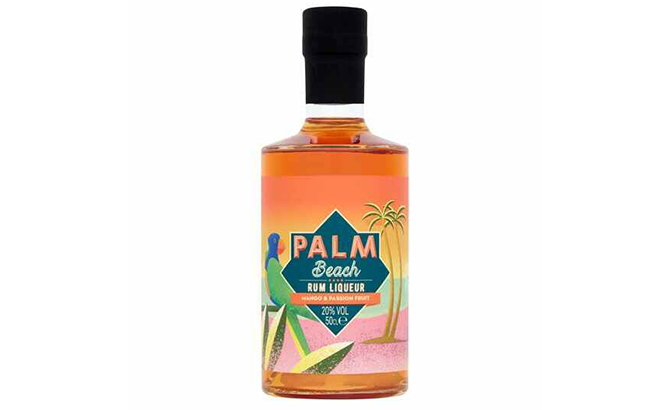 Price: £10 (US$13)
Intercontinental Brands picked up three Masters during the Fruit round, including one for its "expressive and fruity" Palm Beach Mango & Passion Fruit Rum Liqueur.
The Palm Beach rum liqueurs range is inspired by the flavours of the Caribbean. Each expression is bottled at 20% ABV and is recommended served with cola or lemonade, or mixed in cocktails.