Cutty Sark campaign celebrates adventure
By Nicola Carruthers
French drinks group La Martiniquaise-Bardinet has launched a new global campaign for Cutty Sark Scotch whisky, called The Spirit of Adventure.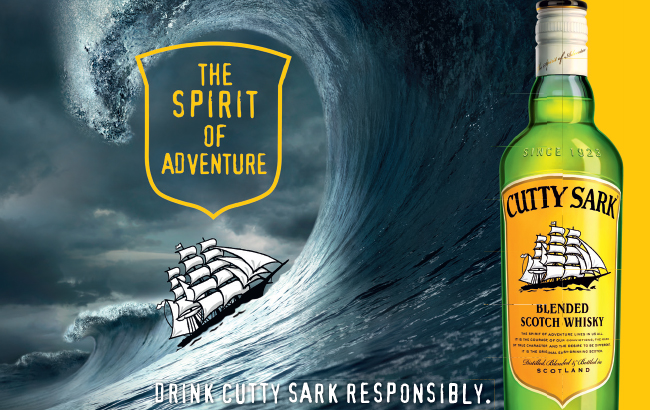 The new campaign marks a milestone for the brand as it seeks to 'recruit the next generation of Scotch drinkers'. It is Cutty Sark's first campaign from La Martiniquaise-Bardinet since the French firm acquired the blended Scotch brand from Macallan owner Edrington in November 2018.
The Spirit of Adventure campaign encourages consumers to follow their dreams.
Launched in 1923, Cutty Sark is named after the British clipper ship of the same name, which also features on the label. The new ad features the sailing vessel with its three masts as it sails across a rough sea to the beat of epic music.
Nadège Perrot, global whisky manager at La Martiniquaise, said: "This campaign celebrates the spirit of adventure. The idea is to re-iconise Cutty Sark and anchor the brand to its legitimate maritime heritage."
The campaign has placed a strong emphasis on digital, and will be maximised across social media. It will also feature adventure-based local activations and sponsorships.
Earlier this year, the French firm named MBG Group the new distributor for Cutty Sark in Germany.
The CEO of La Martiniquaise-Bardinet told The Spirits Business last year that he has global ambitions to expand the Cutty Sark brand internationally.
La Martiniquaise-Bardinet's portfolio of brands includes Scotch whiskies Glen Moray, Label 5 and Sir Edwards, and Poliakov Vodka and Saint James rum.