Top 10 spirits marketing moves in September 2020
By Owen Bellwood
Last month's most notable marketing campaigns included a new art-themed competition from Italian aperitivo Italicus, and time-inspired initiatives from Scotch whisky brands Bowmore and Glengoyne.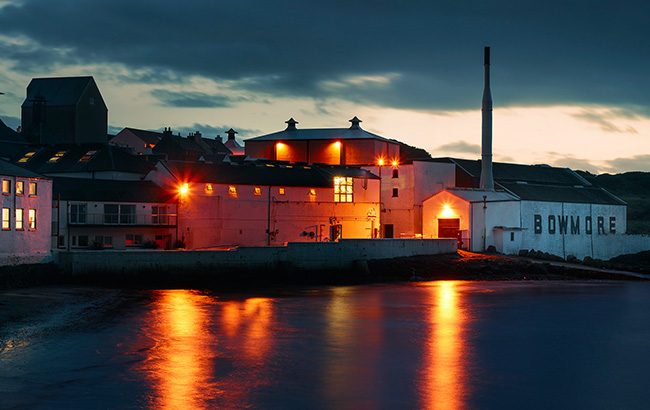 In September, a number of brands debuted their latest marketing efforts including Scotch whisky producers Bowmore and Glengoyne, which were both inspired by their link to time.
Meanwhile, William Grant & Sons debuted playful campaigns for its Fistful of Bourbon and Monkey Shoulder brands. Fistful of Bourbon made fun of cowboy film clichés in its new ads and Monkey Shoulder encouraged UK consumers to return to bars using a cheeky tone in its latest campaign.
Martell Cognac sought to target consumers in China with the opening of a new boutique store in Shenzhen.
Click through to the following pages to learn more about the top 10 marketing moves that caught our eye in September.
Bowmore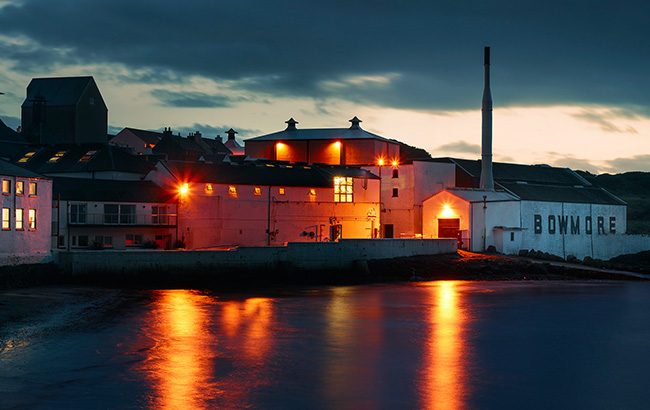 Beam Suntory has created a new global campaign to celebrate more than 240 years of its Bowmore Scotch whisky brand – The Art of Time.
The campaign aims to depict how Bowmore whiskies benefit from 'the power of time' as they mature. Bowmore was founded in 1779.
Céline Daniel, the brand's global marketing manager, said: "This is the first time we'll be exploring Bowmore's history and craftsmanship with such depth and with such consistency at a global level.
"By drawing inspiration from the black rocks surrounding our distillery, we are also paying homage to the way time has shaped not only our whisky, but also Islay itself."
The campaign will cover traditional media, social media and digital platforms, and will feature in retail displays for whisky stores.
Glengoyne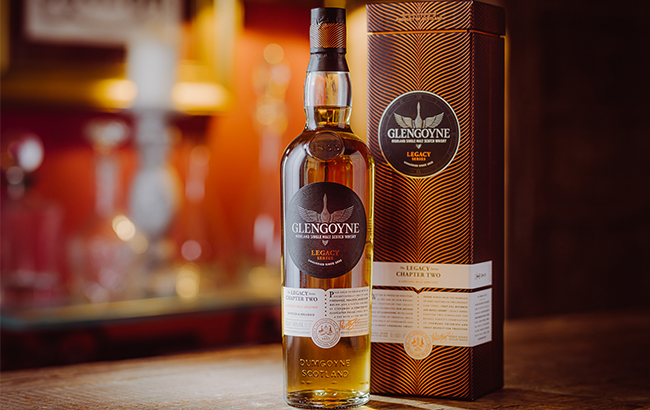 Scotch whisky brand Glengoyne unveiled a new brand identity that uses 100% recyclable packaging.
The overhaul sees the Ian Macleod‐owned distillery's range become fully recyclable, free of plastic and magnets, and locally sourced, with nearly all of the materials coming from Scotland. The new design will be rolled out this month across the range.
The new identity includes an updated illustration of the brand's goose emblem and subtle design cues inspired by the distillery's association with time. To celebrate the brand refresh, Glengoyne teamed up with conceptual artist and experimental philosopher Jonathon Keats on a literary art project that aims to "challenge the way consumers themselves engage with time".
Vinexpo New York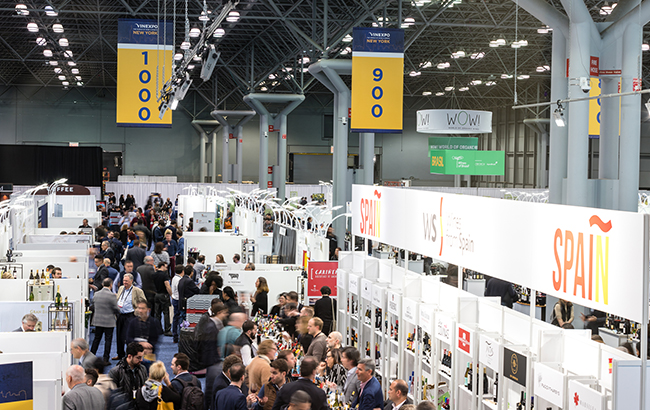 Trade show Vinexpo New York reported that more than 83% of buyers found new products and companies at this year's event, as it encourages exhibitors to sign up for the 2021 fair.
Exhibitors from the 2020 show had the chance to meet with buyers from more than 40 US states, Canada and Mexico over the course of the two‐day event on 2‐3 March.
The next Vinexpo New York show is scheduled to take place from 3‐4 February 2021 when it will return to the city's Jacob K Javits Center, jointly organised with Diversified Communications.
Artur Ghazaryan, general director for Prevelon Rus, a 2020 exhibitor, said: "The event allows us to present our brand directly to decision makers. During the years of participation in Vinexpo New York, we have established contacts and found distributors in five states in [the] USA, which is a great result for us."
Italicus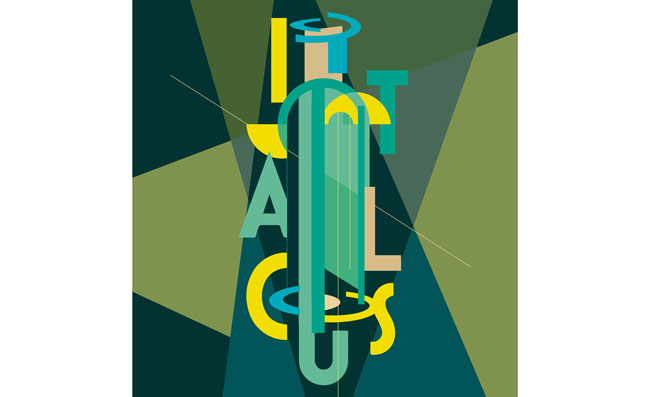 Italian aperitivo Italicus has chosen the winner of its Creative Talent contest, which challenged artists to bring the brand's heritage to life.
Launched as part of the Art of Italicus initiative, the Creative Talent competition saw participants create digital artwork focused on the brand's Italian roots while representing its heritage, flavour and experience.
Italicus awarded Italian artist Jean Philippe Vaquier first place for his piece The Compenetration of Lights. Second place was awarded to Vix Black for The Apéritif and in third place was Virginia Vignali with Italian Aperitivo for All.
Vaquier will be awarded a cash prize of £1,000 (US$1,295) and the three artists will be taken on a round‐trip experience to an Art of Italicus global brand event in 2021.
Tullibardine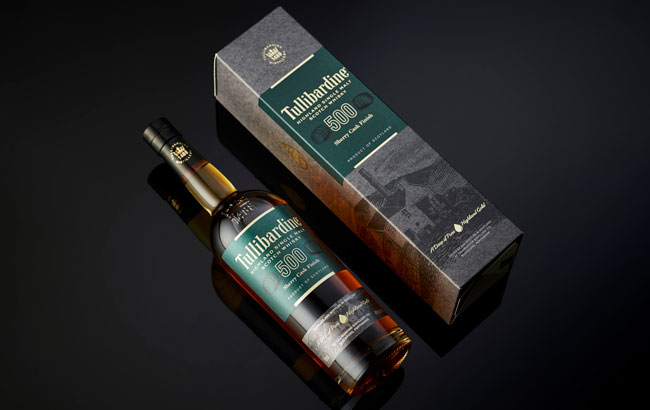 Scotch whisky brand Tullibardine has redesigned its core range of single malts to meet growing demand for sustainable packaging.
The Highland distillery's Signature range will now be sold in lighter cardboard packaging, which has been made using responsibly sourced materials from local forests.
The new packaging weighs 100g less than the previous box, which means that it reduces the company's impact on the environment.
As well as using renewable resources to make the new packaging, the Perthshire distiller has also updated the design for the packs, incorporating coloured headbands on the finishes, which are said to "help draw out the artisanal nature of the brand".
Zouk and Extill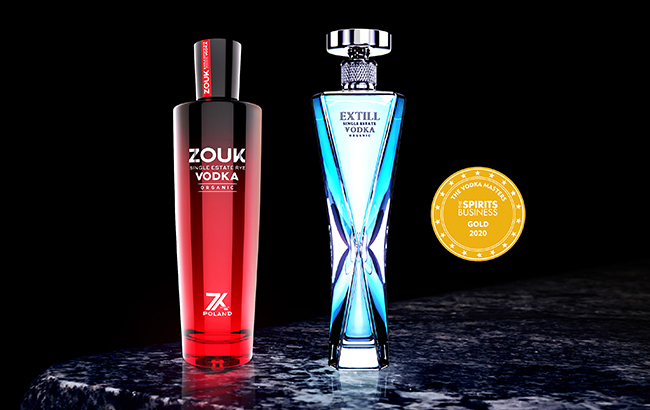 Polish vodka brands Zouk and Extill were awarded Gold medals at the 2020 Vodka Masters, hosted by The Spirits Business magazine.
The brands were honoured in the blind‐tasting competition, and were both recognised as being worthy of Gold medals during the contest. Single‐estate Zouk and Extill organic vodkas are produced using dankowskie platinum rye grains, which are grown in Poland, and spend a minimum of 80 days under the snow before being harvested.
The rye‐based vodkas are distilled seven times before being blended with natural glacial spring water. Each expression is made without the use of sugar or additives.
Zouk and Extill organic vodkas are described as having a mild floral aroma, which leads to flavours of nutmeg, apple peel, white peach and crushed black pepper.
Fistful of Bourbon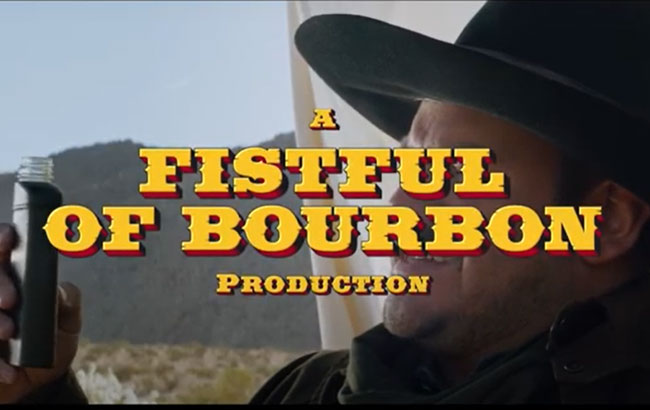 William Grant & Sons partnered with Saturday Night Live director Paul Briganti to create a series of films for its Fistful of Bourbon brand that "poke fun" at cowboy film clichés.
Briganti was inspired by spaghetti westerns, cult film classics and cowboy comedies for the video series, which stars actor and director Frank Garcia‐Hejl and Crashing regular George Basil.
Briganti said: "Working with Fistful of Bourbon was so fun, it felt like making movies with friends. They have great taste in comedy, weren't afraid to let me take creative risks, and they also make great Bourbon, which has come in handy in 2020."
The series includes four short videos, which are available to view on the brand's social media profiles, as well as through streaming services and the Fistful of Bourbon website.
Martell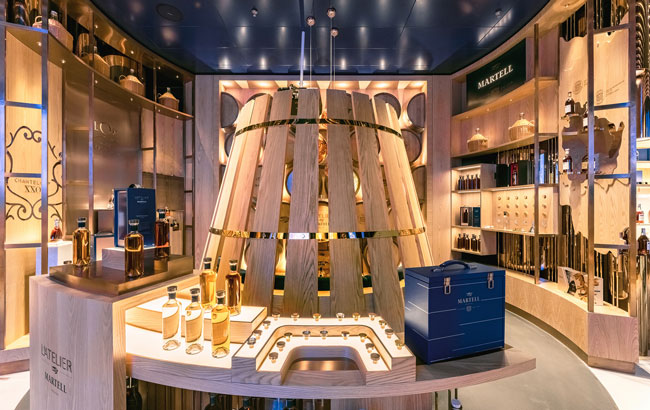 Pernod Ricard-owned Martell Cognac has opened a boutique store in Shenzhen, China, offering exclusive products and tasting experiences.
L'Atelier Martell Shenzhen is the first iteration of the Cognac producer's new retail concept, which will be rolled out globally. The design for the store was inspired by the workshop of Martell's cellar master Christophe Valtaud.
The store was developed to encourage consumers to immerse themselves in the world of Maison Martell through various state‐of‐the‐art interactive experiences.
L'Atelier Martell is also home to the Art of Blending area, which offers tastings and workshops led by a Martell brand ambassador.
Monkey Shoulder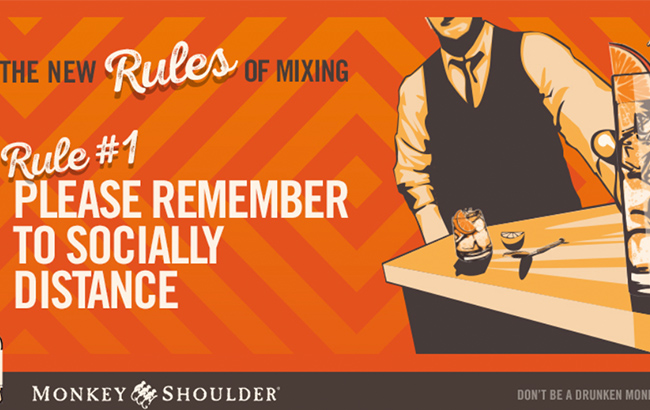 Blended malt whisky brand Monkey Shoulder launched a campaign in the UK that aims to encourage consumers to return to bars.
The William Grant & Sons‐owned brand is using £250,000 (US$321,400) worth of outdoor media space to get people back into on‐trade venues in the UK.
The campaign, The New Rules for Mixing, uses the brand's "cheeky tone and distinctive branding style to bring to life social distancing measures in a fun way".
The brand has also partnered with 10 independent bars across eight UK cities as part of the campaign.
Mi Rancho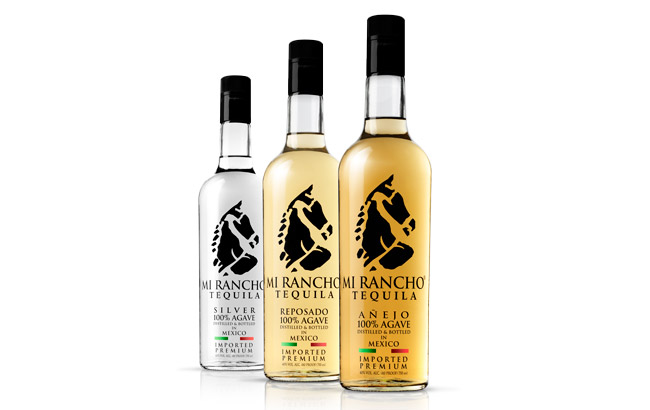 Mi Rancho has been named the exclusive Tequila of the Ethiopian royal family after it was granted a Royal Warrant in the country.
Mi Rancho Tequila is the first producer to receive a Royal Warrant by prince Ermias Sahle Selassie of Ethiopia.
Made using 100% Blue Weber agave in Jalisco, Mexico, Mi Rancho Tequila has been awarded the Warrant in recognition of its position as the exclusive Tequila distiller for the Ethiopian royal household.
The prince said: "I drink spirits only very occasionally, but when I do I want what I take to reflect my culture, and to have some meaning and quality."