Patrón names president and chief operating officer
By Nicola Carruthers
Bacardi has appointed Mauricio Vergara as president and chief operating officer of Patrón Tequila.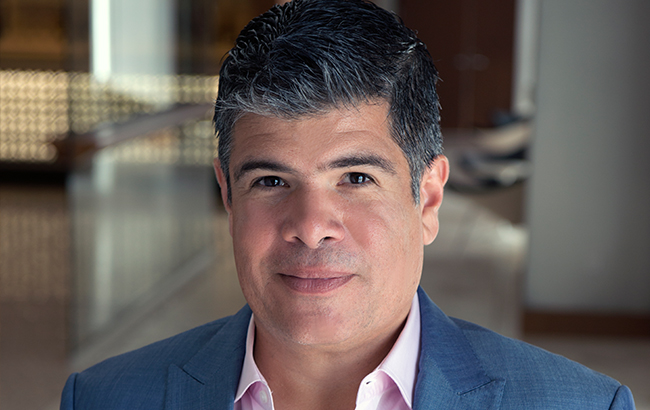 As president and chief operations officer, Vergara will also oversee the expansion and management of the Hacienda Patrón brand home in Atotonilco el Alto in Jalisco, Mexico.
Vergara joined Bacardi in 2013 and most recently held the position of managing director for Bacardi-Martini Australia and New Zealand. He was also responsible for the global integration of the Tequila brand following Bacardi's acquisition of Patrón Spirits International in 2018, in a deal that valued the Tequila maker at US$5.1 billion.
His positions at Bacardi have included leading Bacardi rum and Grey Goose vodka internationally, managing commercial operations in Latin America and the US, as well as being in charge of global commercial and customer marketing teams.
"Patrón created the ultra-premium Tequila market when it launched in 1989 and I am honoured to play a role driving growth of the category and the brand in new markets across the globe as well as to continue strengthening our leadership position in the United States," said Vergara.
"Having grown up in Mexico, this is an especially exciting opportunity with a brand I have long loved and admired for its authenticity, quality and integrity."
In his new role, Vergara will report to Bacardi CEO Mahesh Madhavan and join the firm's global leadership team.
"Tequila is one of the fastest growing and most attractive categories in the spirits industry, and Patrón is the clear market leader in the super-premium space," said Madhavan. "Mauricio is a highly collaborative and innovative leader with an impressive track record of success across multiple disciplines, brands and markets.
"In his new role, he will work closely with our regional leaders and brand and operations teams to accelerate growth in the well-established US market, while leading expansion internationally where consumers are starting to discover and love premium Tequila."
The new position will see Vergara return to the Bacardi headquarters in Bermuda, subject to authorisation from the immigration authority. He will also occasionally work in Switzerland, where Patrón is headquartered.
Vergara will also work closely with Kathy Parker, who joined Bacardi as chief marketing officer (CMO) for Patrón Tequila and Grey Goose vodka in February this year. She took over the CMO role from Lee Applbaum, who has since joined cannabis firm Surterra Wellness.
Furthermore, Vergara will collaborate with Jean-Marc Lambert, senior vice president of global operations, on ensuring the steady supply of Patrón across the world.
There have been a number of changes at the company since Bacardi's acquisition of Patrón. The former global president and chief operations officer of Patrón Spirits International, Dave Wilson, retired from the firm in April 2019. The president and CEO of Patrón Spirits International, Ed Brown, also retired from the company at the end of 2018.
In July 2020, Bacardi promoted David Rodriguez to master distiller of Patrón Tequila following the retirement of Francisco Alcaraz.