Monica Berg: Bars 'black sheep' of industry
The hospitality industry has been badly hit by the effects of Covid-19, as four leading bar owners attested in the second online World Whisky Talk. SB listened in to gauge the future of the sector.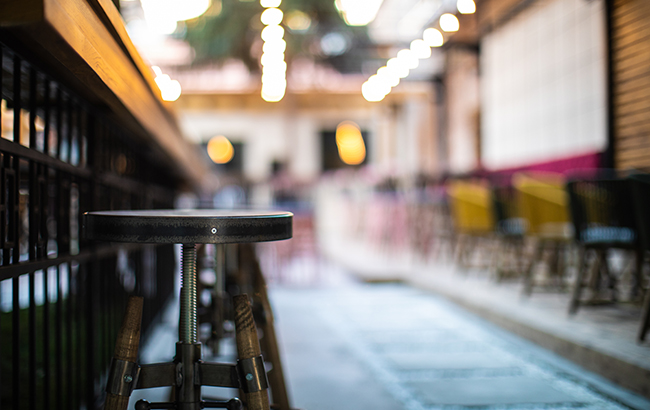 As one of the sectors hit hardest by Covid‐19, hospitality has suffered from lockdowns and strict operational restrictions. The year 2020 will go down as one of the toughest for any bar owner or bartender, as they navigate the twists and turns of the pandemic and try to survive.
The pandemic's impact on the on‐trade was discussed virtually by leading bar owners as part of the second World Whisky Talk. Moderated by whisky writer Dave Broom, the focus was on bartenders "who are on the front line of the whisky industry" – and are the connection between consumers and producers. This year's talk heard from four bar owners in the US and the UK: Monica Berg, co‐owner of Tayēr + Elementary in London; Ryan Chetiyawardana, founder of Mr Lyan Group; Julie Reiner, owner of Brooklyn's Clover Club and Leyenda bars; and Bill Thomas, owner of Jack Rose Dining Saloon, Washington DC.
In the past six months, the industry has seen a number of bars close for good, a flurry of job cuts and staggering sales losses. Chetiyawardana's drinks‐led restaurant Cub in London shut permanently, while New York City's Pegu Club was also a casualty of Covid‐ 19. "We lost Cub to this, it was not feasible," Chetiyawardana said over Zoom. "It's a tiny little space and it's not possible to be a metre away from anyone else." He also had to temporarily close his new Silver Lyan bar in Washington just weeks after opening, which was "very tough".
One thing that came to light during the discussion was the on‐trade's position in the industry. Berg said: "Ryan [Chetiyawardana] and I have had this conversation several times. We feel sometimes that bars are black sheep of the industry, get penalised and forgotten in many discussions. Yes, restaurants and hotels are important but bars and clubs are also important. Just because we serve alcohol doesn't mean we are not worth saving."
Reiner agreed with Berg, and said that nightclubs and bars without a food menu are "at the bottom of the totem pole". She explained: "There's a lot more power behind 'save restaurants'; you've got celebrity chefs who are out lobbying for them. Bars don't have quite as much [support], although we are trying."
DIFFICULT TO NAVIGATE
Berg's Tayēr + Elementary venue had only been open for nine months before the pandemic closed the Old Street site down. Berg said the difficulty during the UK's lockdown was that there was "so much misinformation out there", with government rules changing at a moment's notice. When it came to financial support, Berg was unable to secure a small‐business grant because of the rateable value of her venue. She also couldn't qualify for an emergency loan because as a bar, "we are high risk", Berg said. "It was very difficult to navigate."
One silver lining for Berg was the furlough scheme, whereby the UK government paid a majority share of employees' salaries until the end of October. However, the move "opened up a new discussion" about how the industry pays its staff, Berg said.
In the US, Reiner said she "technically fired everyone" so they could claim the weekly US$600 benefit the government was offering to unemployed workers during the pandemic until July. She said: "Some of them were actually making more money on unemployment than they were on a weekly basis for us. It was tough when we needed people to come back to work."
Measures such as takeaway cocktails and the ability to sell bottles of spirits directly to consumers have also been a useful financial lifeline for venues. Reiner had been working on a range of bottled cocktails for a year, which were due to launch in April 2020 but the pandemic delayed that until August. "We will do whatever it takes to keep our places open," said Reiner, who pointed to income streams such as delivering parties to people's houses or video cocktail classes.
As soon as Washington DC passed emergency legislation allowing bars and restaurants to add wine, beer and spirits to takeaway and delivery orders, Jack Rose Dining Saloon owner Thomas decided to sell off his bar's almost 3,000‐strong collection of whiskies to keep the venue going and maintain its staff.
He explained: "Right now it is all about immediacy and taking care of people, and about trying to prepare for the future. We can always rebuild, there is so much whiskey out there. It's not going anywhere."
Thomas said the ability to sell bottled cocktails and bottles of spirits directly to the consumer was "one of the biggest things to happen in our industry".
To secure her bar's future, Berg also plans to "diversify the streams of revenue as much as we can to try to get as many legs as possible to stand on". Berg has applied for an off‐licence for the venue and will do some "fun collaborations outside of the industry".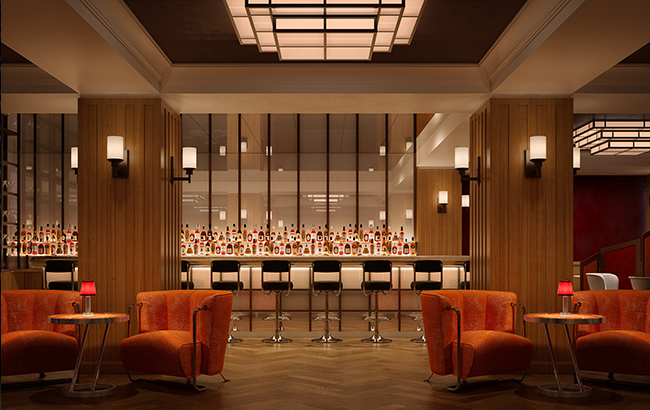 MORE SUPPORT NEEDED
Thomas stressed the industry needs more support to survive. "We can't do it ourselves – it's impossible. There's no way we can continue without federal and local involvement in the solution." He noted that a vaccine could be ready in 12 to 24 months' time. "None of us are going to make it beyond 12 or 24 months; we need help regardless," he said.
Chetiyawardana also called for more guidance on how people can support businesses. He said: "There's such a lack of clarity on how and what we should be doing from all levels." As to what the industry will look like in 12 months, he hopes for "more momentum around change". He said: "We hope the industry will still be as buoyant as it has been and stave off closures. We're all worried about that."
Berg was more candid in her response: "In 12 months' time I'm either going to be in the bar and hustling like always, probably harder, but if I'm honest there's a very high likelihood of me not being here. We have to be open to that side of it. If I lose the bar, I'm not sure I would have the strength to start over. In 12 months if the bar is not here then I would say perhaps I'm not here [in London] either, that could be my cue to exit. What I'm hoping is our bar will still be here, and our team."