Discover 10 Black-founded distilleries
Black blenders, distillers and entrepreneurs have all made major contributions to the spirits industry. To celebrate Black History Month this October, we put the spotlight on 10 distilleries established by Black pioneers.
The first proven documentation of African-American involvement in the industry is Nearest Green, an enslaved Black man who taught Jack Daniel how to make whiskey in the late 1800s. The legendary story of Nearest Green was brought to life more recently by author and entrepreneur Fawn Weaver, who honoured him with an American whiskey brand and a namesake distillery in Tennessee.
Today, Black people continue to innovate in the spirits industry with distillers experimenting with ingredients such as hemp or infusing their products with smoke.
From a Scottish rum producer to a grain-to-glass distiller in Colorado, US, there are a number of distilleries operated or founded by Black people across the world. We've listed just 10 but there are many more.
Click through the following pages to learn more about 10 Black-founded distilleries.
Fresh Bourbon Distilling Co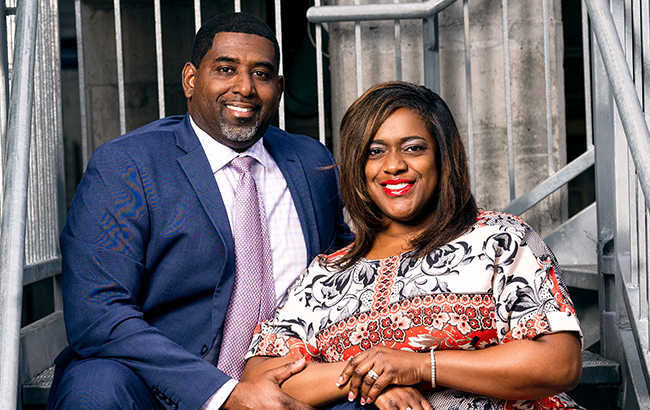 Fresh Bourbon Distilling Co was due to break ground on its distillery in Lexington this summer, but this has now been pushed back to summer 2021. In spring 2021, the distillery's location will be revealed.
Fresh Bourbon Distilling Co was founded by husband and wife Sean and Tia Edwards. The site will include a tasting room and lounge, entertainment space, musical hall, theatre room and shop. The site is expected to attract 100,000 visitors a year due to its location.
Sean, a native of Lexington, has more than 20 years of executive management and business ownership experience. Tia has more than 15 years of professional sales experience.
Shadow Ridge Spirits Company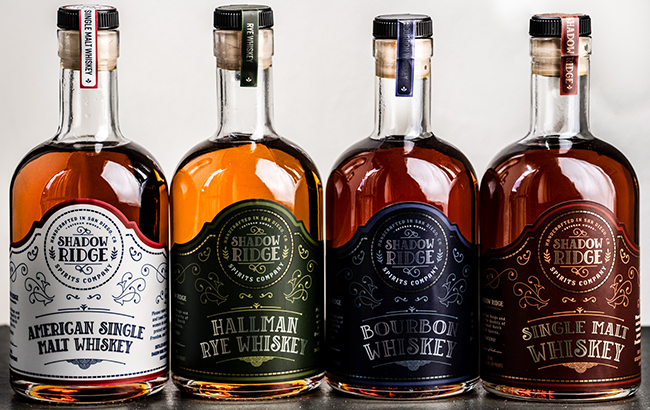 California-based Shadow Ridge Spirits Company specialises in premium small batch, handmade spirits. It is the brainchild of husband-and-wife team Sean Hallman and Lisa Ireland, who operate it as a part-time venture.
Hallman is a former navy surface warfare officer and currently works as a federal civilian employee for the US Department of the Navy, while Lisa is a secondary school teacher. The couple spend most of their weekends at the distillery.
The site produces 100% grain-to-glass whiskey aged in American white oak barrels. The range includes Bourbon, rye, peated single malt and an American single malt. In addition to whiskey, the site produces rum and a gin is also in development.
Highway Distillery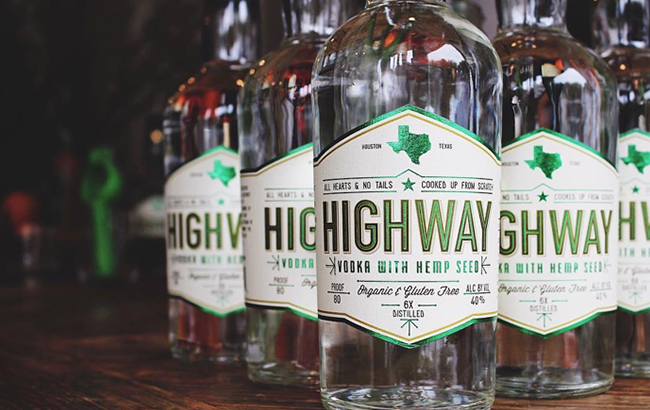 The Highway Distillery in Austin, Texas, produces what is thought to be the state's first hemp-infused vodka.
It is the brainchild of lifelong friends Ben Williams and Wendell Robbins III who spent nearly eight years perfecting the recipe of Highway Vodka. The venture also marks the first fully Black-owned distillery in Texas.
The vodka is made using a unique strain of hemp, locally sourced corn, and water from an aquifer to round out the grain bill of the mash.
Houston native Williams has worked in the events and private education sectors, before partnering with his brother to open Lucille's restaurant in 2016.
This move into hospitality sparked Williams' interest in the spirits sector. After launching the vodka commercially in 2019, Williams led the company through robust expansion. Highway Vodka is available throughout Texas and will soon be available in Georgia, Louisiana, and beyond.
Matugga Distillers
Founded by husband and wife Paul and Jacine Rutasikwa, Scotland-based Matugga Distillers produces Matugga Golden Rum and Matugga Spiced Rum. The rums were originally produced in England before moving production to Livingstone, Scotland, in 2018. It is thought to be the first rum distillery in central Scotland.
The husband-and-wife team and their two daughters relocated to Scotland in July 2017 when Paul started a Masters degree in brewing and distilling at Edinburgh-based Heriot-Watt University. Paul is also the master distiller for Matugga.
Described as having an East African flavour profile, Matugga is a combination of sugarcane molasses from the region and a masala chai blend of black tea, ginger, cloves, vanilla, cardamom and cinnamon. 
Whiskey Wright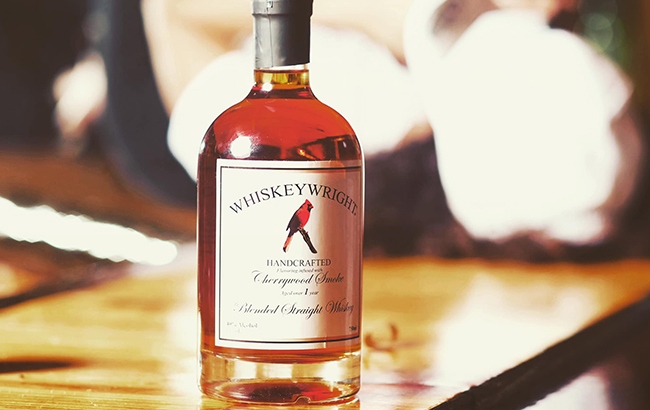 Founded by chef Edwin Wright, the Whiskey Wright distillery is located in Waynesboro, Virginia.
After experimenting with smoking meat during his time working on a banquet, Wright became inspired to infuse smoke into alcohol.
In December 2015, Wright completed his first batches of smoke-infused spirits using alcohol he purchased from an ABC store. The highlights from this batch were Cherrywood Whiskey and Applewood Whiskey.
However, Wright decided he would begin making his own alcohol from scratch in mid-2016. The distillery currently produces a Cherrywood Smoked whiskey, with Tequila and rum to follow in the future.
Loft & Bear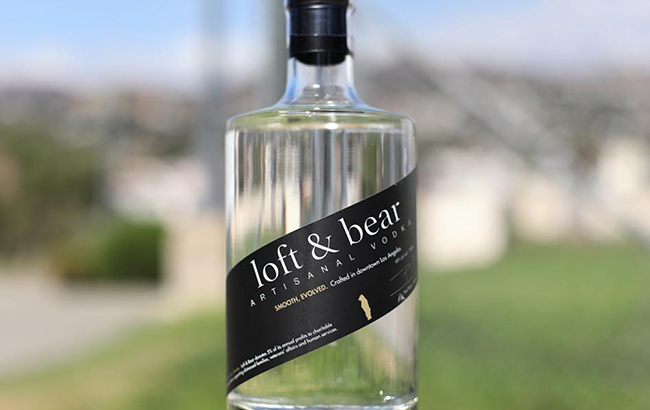 California-based Loft & Bear was founded by entrepreneur Paul Ryan Elliott in a loft in downtown Los Angeles. With a passion for vodka, Elliott set out to innovate in the alcohol space and opened his distillery in summer 2014.
The distillery's core product is Loft & Bear Vodka, which is distilled four times in Los Angeles. It is made with organic winter wheat planted in autumn and harvested mid-summer, and Californian mountain spring water.
In addition, 5% of Loft & Bear's profits go towards supporting charity Path's goal to end homelessness in southern California.
Rising Sun Distillery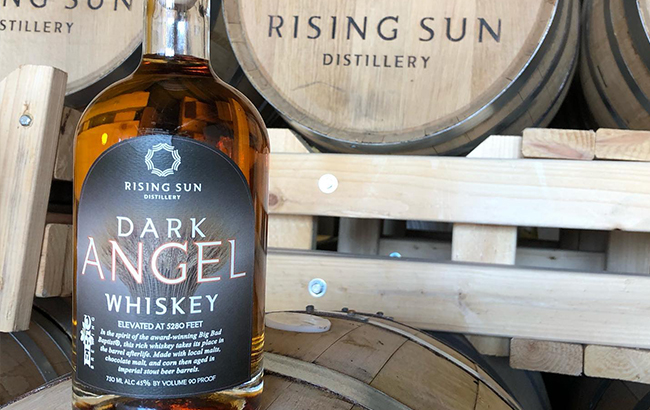 Rising Sun Distillery in Colorado was founded in 2013 by Sol Richardson and his wife, Dawn Nudell Richardson. The distillery's range includes Bourbon and rye whiskey, gin, vodka and liqueurs.
The distillery produces its spirits from scratch using local ingredients and water from Colorado. The site recently collaborated with Colorado-based Epic Brewing to create Dark Angel Whiskey, which has been aged in stout beer barrels.
Rising Sun's distillery is based in Denver, with the producer opening a new site in Frisco, Colorado this year. The Frisco facility is home to a restaurant and tasting room.
Painted Stave Distilling
Founded by Ron Gomes and Michael Rasmussen in 2011, Painted Stave Distilling opened to the public on 8 November 2013 on the site of a former single-screen cinema in Delaware. The duo spent two years developing the distillery while maintaining their jobs. Gomes was an assistant professor of orthopaedics at a university, while Rasmussen ran a non-profit organisation.
In 2018, Painted Stave Distilling added a barrel house to create more space for ageing whiskey, and a garden for visitors to enjoy cocktails.
The site produces a range of vodka, gin, rye whiskey and Bourbon. The products are currently available to buy in Delaware, Maryland, California, Illinois and New York and will soon be available in Massachusetts, New Jersey, South Carolina, Georgia, and Wisconsin.
Nearest Green Distillery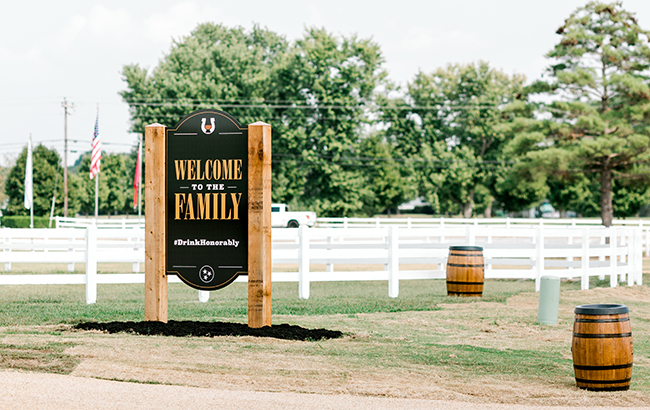 Uncle Nearest Premium Whiskey was launched by author and entrepreneur Fawn Weaver in 2017. The American whiskey brand pays tribute to Nearest Green, who taught Jack Daniel how to distil. It made history as the first spirit to commemorate an African American, and one who is also the first African‐American master distiller on record.
In September 2019, Uncle Nearest opened its own facilities: the Nearest Green Distillery in Shelbyville, Kentucky. The first phase included a retail store, a bottling house and the Tennessee Walking Horse experience.
Phase two of construction is expected to be completed next May, and will include a permanent visitor centre, featuring a Tennessee whiskey museum, and the world's longest bar.
Black Momma Vodka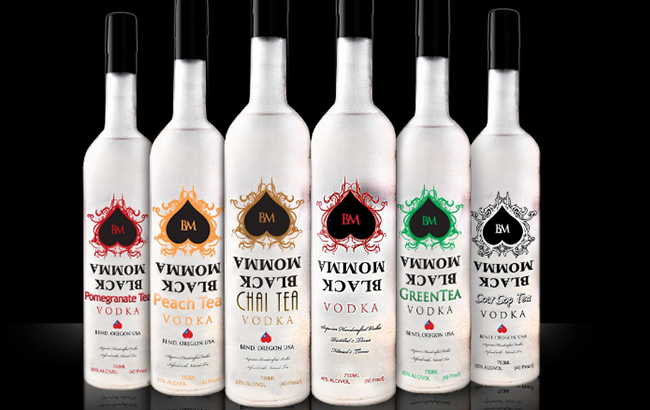 Founded by Brooklyn-born Vanessa Braxton, Black Momma Vodka is distilled five times and filtered five times from corn.
It is distilled through crushed diamond lava rocks and made with Cascade mountain spring water from Oregon.
Braxton comes from a background in manufacturing, and has managed construction and engineering contracts.
She is said to be the first African-American female owner and operator of a national distributed vodka in the US. Braxton owns a craft distillery, manufacturing facility and a 15-acre grow house.
Want to find out more about Black-owned spirits? Here are 10 Black-owned brands worth checking out.