Top 10 spirits launches in August 2020
By Nicola Carruthers
From Jose Cuervo's Tequila-based hard seltzer range to Diageo's much-anticipated Special Releases series, there were plenty of innovative new products from spirits brands during August.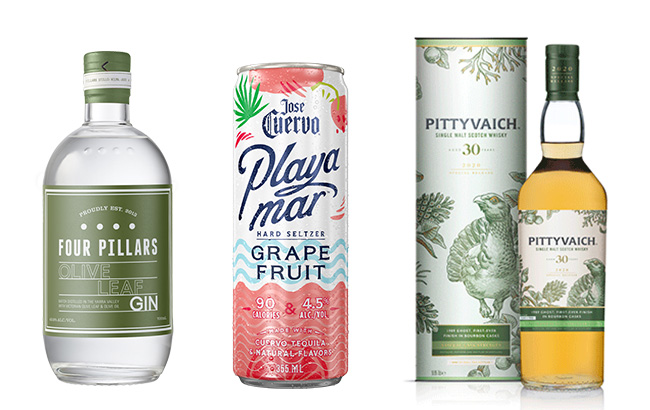 In August, producers tapped into the hottest trends and unveiled their latest annual releases, including drinks groups Diageo and Distell.
The burgeoning hard seltzer category welcomed a new entrant last month with Jose Cuervo unveiling its Playamar range, while Australian producer Four Pillars created an olive leaf-infused gin "perfect for any Martini".
Meanwhile, English gin maker Salcombe Distilling Co collaborated with chef Niall Keating to make an expression using kombucha, and Scotch producer Bowmore and luxury car maker Aston Martin joined forces to create a whisky together.
Click through to the following pages to discover our favourite spirits launches from last month.
Playamar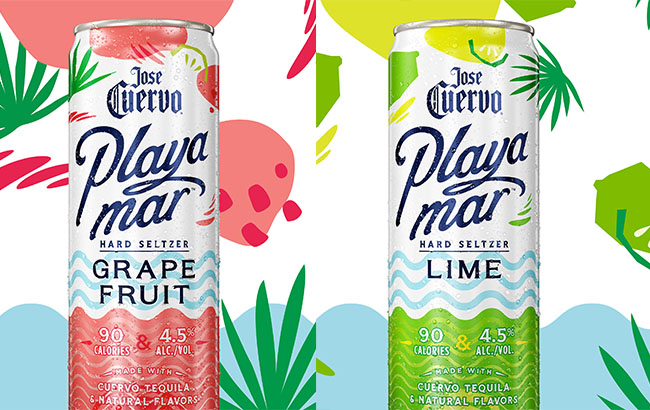 As the trend for hard seltzers takes off, Jose Cuervo became the latest entrant to the category with its Tequila-based Playamar range.
The series comes in two flavours inspired by Tequila-based cocktails: lime and grapefruit.
Playamar offers a "light Tequila taste" and each 12oz (340ml) can has an ABV of 4.5% and contains 90 calories. The brand was created for health-conscious consumers.
For more information, click here.
Diageo's Special Releases 2020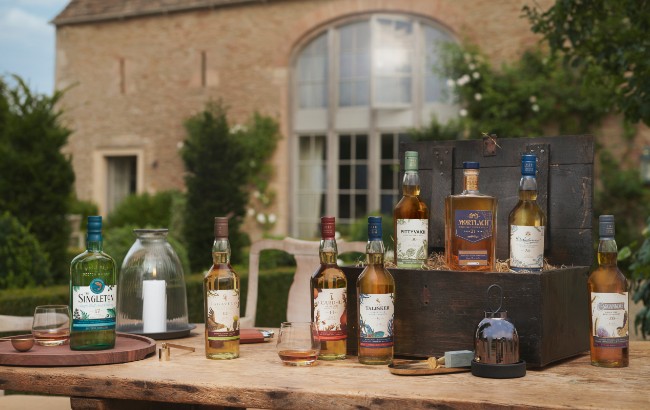 Every year Scotch whisky fans await the release of Diageo's Special Releases collection, comprising rare bottlings from distilleries across Scotland.
Inspired by the theme 'Rare by Nature', this year's eight-strong series was selected by master blender Dr Craig Wilson.
Among the collection of cask strength whiskies is an 11-year-old Cardhu, a 30-year-old Dalwhinnie and a 30-year-old Pittyvaich.
For more information, click here.
Four Pillars Olive Leaf Gin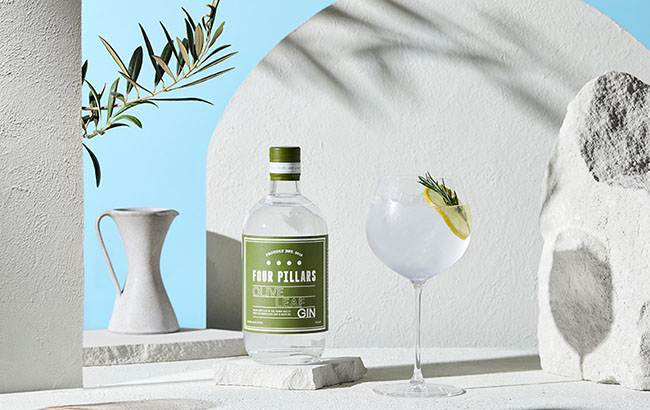 The newest member to Four Pillars' gin range is an olive leaf-infused expression inspired by the olives groves of Victoria in Australia.
The bottling was Australian distiller Four Pillars' first move into "savoury, Mediterranean-inspired gin flavours".
Bottled at 43.8% ABV, the new gin is made with cold-pressed extra virgin olive oil and olive leaf from three olive varieties, which have been combined with seven Australian botanicals.
For more information, click here.
Kingsman Edition 1989 Vintage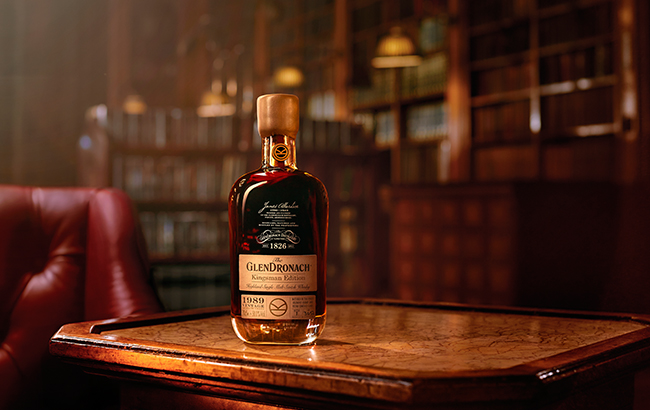 Fans of the Kingsman film series can get their hands on a new Scotch whisky created by GlenDronach master blender Rachel Barrie in partnership with the franchise's director Matthew Vaughn.
The new Kingsman Edition 1989 Vintage is the second whisky from GlenDronach to mark a film in the Kingsman series, following the launch of a 1991 vintage in 2017.
The new expression is bottled at 50.1% ABV and made from a selection of six casks from 1989. The 29-year-old single malt was matured initially in oloroso Sherry casks followed by a final maturation in Pedro Ximénez casks from Spain.
The bottling mark the release of the third film in the series, The King's Man, which will be released in the UK on 18 September.
For more information, click here.
Ketel One Botanical Vodka Spritz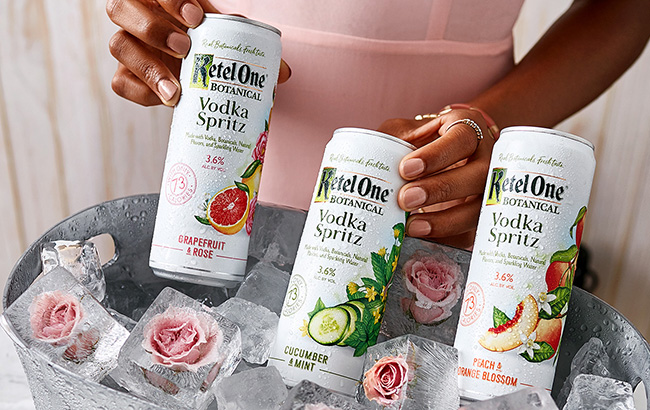 Diageo's Ketel One vodka brand has made its low-alcohol Botanical series available in a ready-to-drink Spritz format in the US.
The Botanical range was released in May 2018 and bottled at 30% ABV with no artificial flavours, no added sugar and no artificial sweeteners.
Like the series, the canned products come in three flavours: Peach & Orange Blossom, Cucumber & Mint, and Grapefruit & Rose. Each Ketel One Botanical Vodka Spritz has an ABV of 3.6% and is only 73 calories per serving.
For more information, click here.
Restless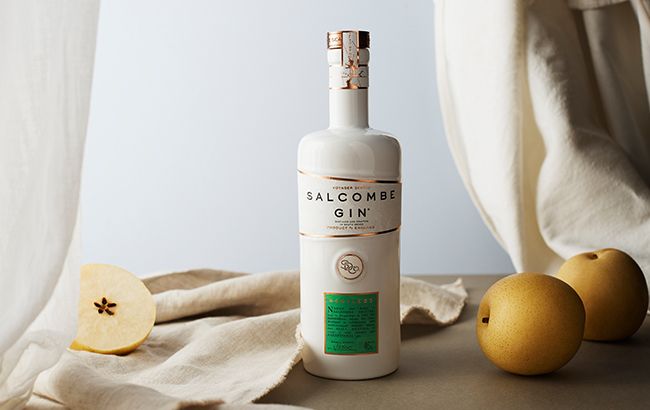 English spirits producer Salcombe Distilling Co has continued its collaborative Voyager Series with the latest gin in the range: Restless.
Created in partnership with two Michelin-starred chef Niall Keating, Restless marks the first time a gin has been created using a liquid botanical and is made using Keating's blood orange kombucha. The kombucha is distilled with English wheat spirit to create a distillate with "complex citrus and floral aromas", which is then combined with kombucha as a liquid botanical, along with 15 other botanicals.
The fifth edition in the series is said to "push the boundaries of gin distillation" and was inspired by Keating's love of Asian cuisine.
For more information, click here.
Caracas Club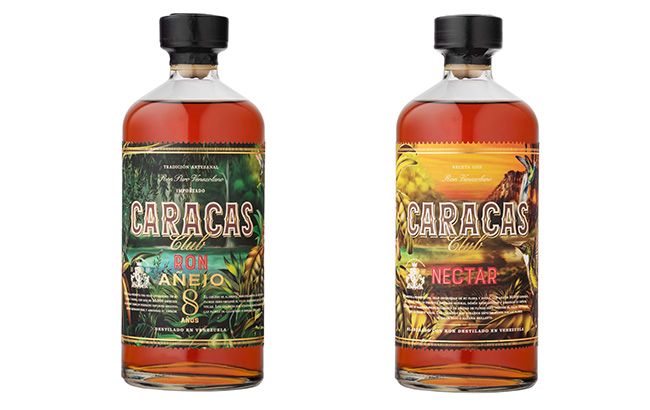 Spanish drinks group Beveland Distillers unveiled a new rum brand last month, called Caracas Club.
The new Venezuelan rum range has launched with Caracas Club 8 Years and Caracas Club Nectar.
Caracas Club rum is described as a mix of light and dark rums, aged between eight and 10 years old. They were aged in white oak barrels that previously contained Bourbon.
For more information, click here.
Black Bowmore DB5 1964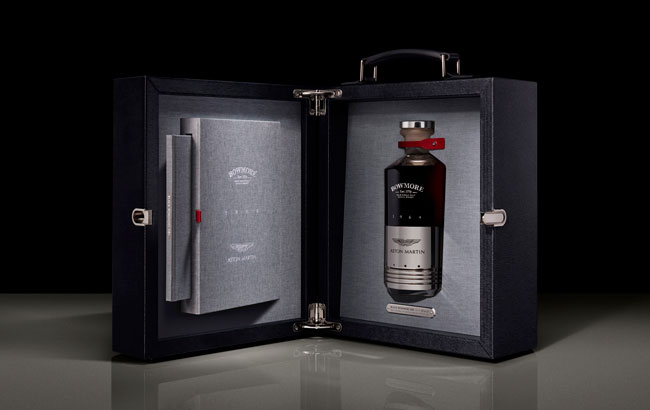 Last month saw Scotch producer Bowmore and luxury car maker Aston Martin join forces to create a £50,000 (US$66,000) whisky together.
Black Bowmore DB5 1964 is the first release as part of a collaboration between the two companies, which was first announced in 2019.
The 31-year-old whisky was aged in a walnut brown oloroso Sherry butt. Just 27 bottles of Black Bowmore DB5 1964 have been created, and 25 of these will be offered for sale.
For more information, click here.
Baileys Apple Pie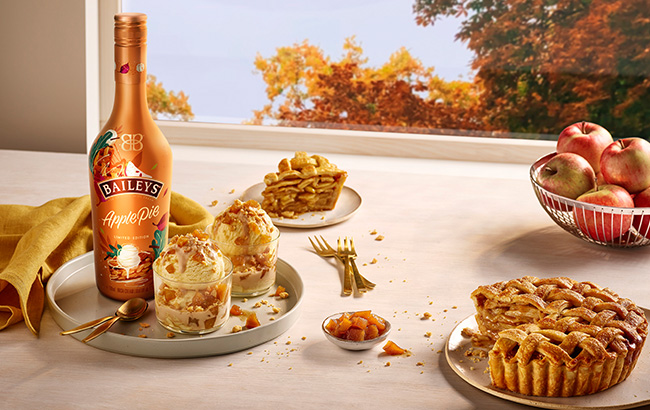 The latest innovation from Diageo-owned liqueur Baileys is an apple pie-flavoured bottling, created to be enjoyed neat, over ice, in coffee or chai tea.
It is a blend of the flavours of freshly baked apple pie and vanilla ice cream, along with hints of cinnamon and spice. The new flavour is available in the US for a limited time.
Baileys has also partnered with home delivery service Cocktail Courier and American pastry chef and TV personality Zac Young to create a Baileys Apple Pie Friendsgiving Kit.
For more information, click here.
Distell's 2020 releases
Diageo was not the only producer to unveil a limited edition range last month. South African drinks firm Distell also unveiled its annual release of limited edition bottlings from its three Scotch whisky distilleries.
The eight single malts were bottled from Distell's Bunnahabhain, Deanston and Tobermory distilleries, the latter of which also produces Ledaig. Each expression is bottled at natural colour and is non-chill-filtered
The range includes a 2008 Bunnahabhain matured in manzanilla Sherry casks and a Ledaig Pedro Xeminez Finish 2007 (55.5% ABV) – the third and final release in the Collector's Edition series.
For more information, click here.