Fistful of Bourbon teams up with SNL's Paul Briganti
William Grant & Sons-owned Fistful of Bourbon has partnered with Saturday Night Live director Paul Briganti to create a series of films that "poke fun" at cowboy movie clichés.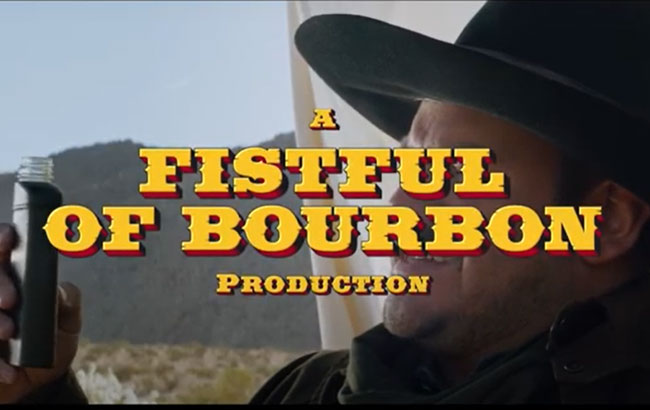 Briganti was inspired by spaghetti westerns, cult film classics and cowboy comedies for the video series, which coincides with the US launch of Fistful of Bourbon.
The videos star actor and director Frank Garcia-Hejl and Crashing regular George Basil. The four shorts are available to view on the brand's social media profiles, as well as through streaming services and the Fistful of Bourbon website.
Briganti said: "Working with Fistful of Bourbon was so fun, it felt like making movies with friends.
"They have great taste in comedy, weren't afraid to let me take creative risks, and they also make great Bourbon, which has come in handy in 2020."
Originally launched in Texas in 2018, Fistful of Bourbon is now available in on- and off-trade retailers and bars across the US. Bottled at 45% ABV, the whiskey carries an RRP of US$24.99 for 750ml.
National brand ambassador Anthony Bohlinger said: "If you've ever found yourself daydreaming about who would win in a duel, Billy Crystal in City Slickers or Gene Wilder in Blazing Saddles, then Fistful of Bourbon is for you.
"There are many quirky characteristics that make Fistful what it is, from our blending process to our obsession with Hollywood and Western cult film culture. The trailer we created with Paul takes all of these things and wraps them in a wacky bow for viewer enjoyment."
The first film in the series is available to view below.