Top 10 award-winning American whiskeys
Exciting times lie ahead for American whiskey as producers invest in new distilleries and ramp up innovation efforts. Here, we look at some of the category's top-quality bottlings following our annual taste test.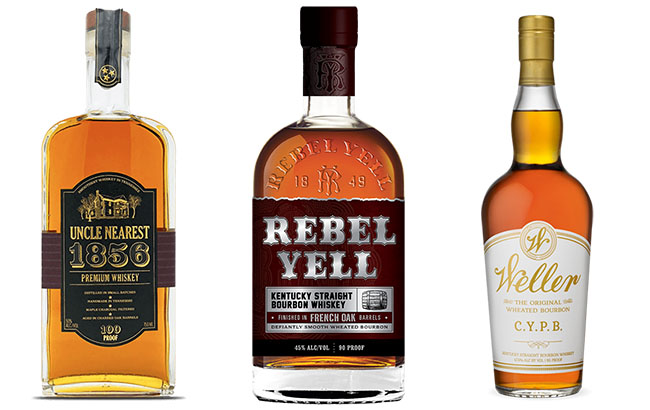 The Spirits Business held its annual American Whiskey Masters last month in a new format as a result of the pandemic and to maintain physical distancing measures in the UK. With the help of Wine Sorted, the bottles were packed and delivered anonymously to the judges in their homes, with each entry assessed via a discussion over Skype. Billy Abbott, ambassador at The Whisky Exchange, and Melita Kiely, editor of The Spirits Business, formed the judging panel.
There were a variety of expressions tasted, from flavoured bottlings and Tennessee whiskey to Bourbon and rye. Judges awarded each expression fairly with Silver, Gold or Master medals.
To celebrate the brands that scored the top accolades of Gold and Master medals, we have rounded up some of the tasting notes that judges said about each expression, along with some product information and pricing.
The following brands are not listed in any particular order, while prices can range from as little as US$25 to US$699 for rarer bottlings.
Click through to the following pages to view the top 10 award-winning expressions from this year's American Whiskey Masters.
Legent Bourbon
Price: US$34.99
Beam Suntory's Legent Bourbon secured a Master medal in the Bourbon – No Age Statement flight for its "maple syrup nose" and "well balanced sweetness and spice" on the palate.
Released in March 2019, Legent was created by Jim Beam master distiller Fred Noe and Suntory chief blender Shinji Fukuyo.
Legent was distilled by Noe and began as a Kentucky straight Bourbon aged in wine and Sherry casks. Fukuyo then blended the whiskey with more Kentucky straight Bourbon, resulting in a "complex and layered whiskey".
Eagle Rare 10 Years Old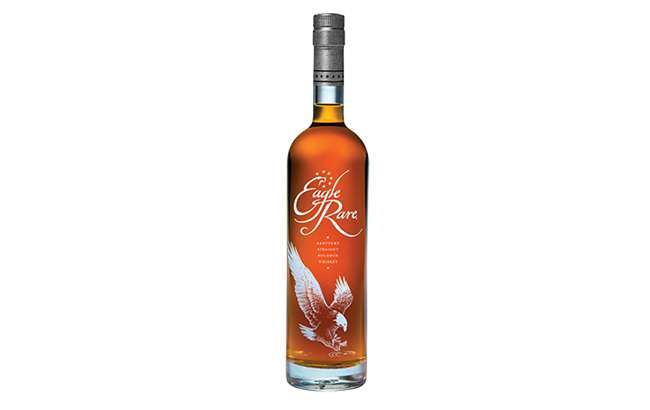 Price: £35 (US$45)
Sazerac Company's Eagle Rare 10 Years Old Kentucky Straight Bourbon won a Master medal thanks to its "well balanced spice and syrup notes".
Bottled at 45% ABV, the expression is aged for no fewer than 10 years. The Eagle Rare range also includes a 17-year-old and a limited edition 20-year-old.
Seven Three Distilling Co Irish Channel Whiskey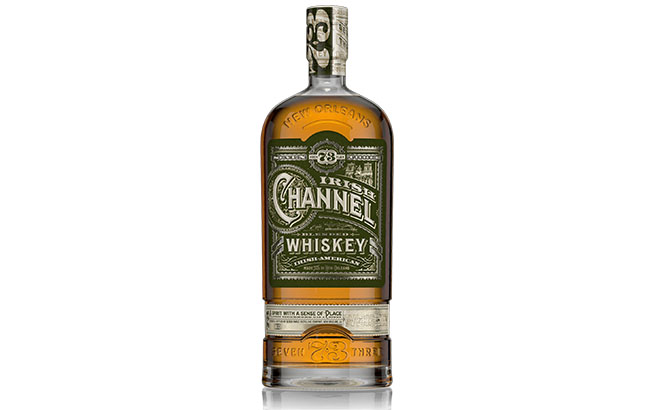 Price: US$80
When it came to the Blended category, Seven Three Distilling Co Irish Channel Whiskey was deemed to be up to the Gold standard. One judge thought the whiskey had an "eaux‐de‐vie" quality on the nose, with "almost Scottish grain whisky characteristics" on the palate. "This had some nice fruit and spice, really impressive palate and the finish was great," the judge said.
The expression is a blend of three-year-old Irish whiskey and 10-year-old American whiskey, and is bottled at 45% ABV.
Colonel EH Taylor Jr Small Batch
Price: £105 (US$137)
Master medallist Colonel EH Taylor Jr Small Batch Kentucky Straight Bourbon was praised for its "classic style" with "fruity touches, but lighter than the others and more delicate".
The brand is named after Colonel Edmund Haynes Taylor, a historic Bourbon figure from the 1800s.
The expression was also awarded the competition's Taste Master title following a retaste of all the Master medallists.
Uncle Nearest 1856 Premium Aged Whiskey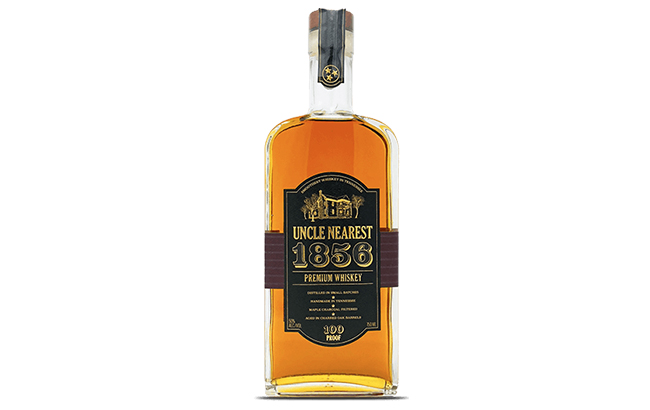 Price: £55 (US$72)
A tasting of super-premium Tennessee whiskeys saw a Master medal go to Uncle Nearest 1856 Premium Aged Whiskey.
The judges found aromas of "banana bread and dark sugar" leading to "darker notes of toffee and caramel" on the palate, with "dark rye bread hiding at the back".
The expression is made using a combination of corn and rye, and is put through the Lincoln County Process before being aged in new American oak barrels.
Blinking Owl California Straight Rye Whiskey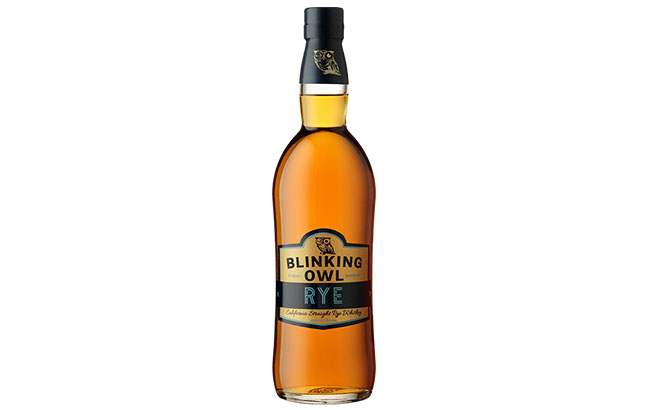 Price: US$59
Blinking Owl California Straight Rye Whiskey received a Gold medal in the Rye – Aged up to 7 Years flight. The whiskey showcased "nicely developed fruit and spicy character".
The whiskey's base is made from California rye, wheat and malted barley, and Santa Ana water. Once distilled, the whiskey is aged for a minimum of two years in new American charred white oak casks in the southern California climate.
Stagg Jr Kentucky Straight Bourbon Whiskey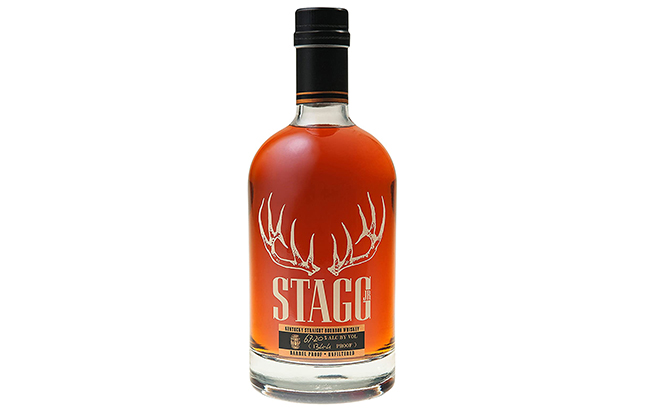 Price: £85 (US$111)
In the Bourbon – Ultra Premium round, a Master was bestowed upon Stagg Jr Kentucky Straight Bourbon, which was "rich and roasty" on the nose with "hints of dark barley and coffee", leading to an "intense palate" that balanced "spice and oak" against "toffee and stewed fruit".
Produced by Sazerac Company, the Bourbon has been aged for nearly a decade and is bottled at 67.2% ABV.
Rebel Yell French Oak Barrel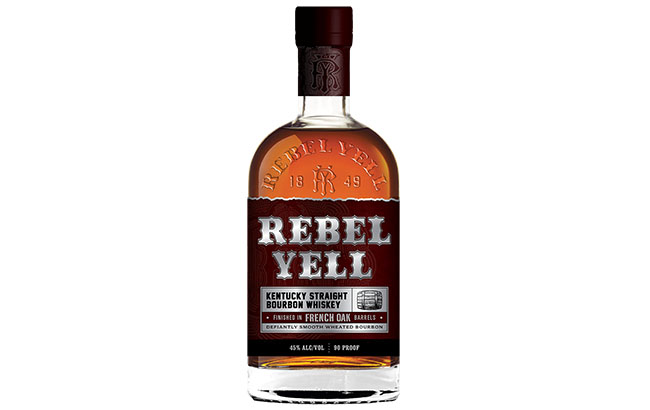 Price: £30 (US$39)
The "rich and rounded" Rebel Yell French Oak Barrel Kentucky Straight Bourbon scored a Gold medal in a tasting of premium Bourbons.
The product is made with a mash bill of 68% corn, 20% wheat and 12% malted barley and is then finished for six months in toasted French oak barrels that previously held wine.
Weller CYPB Kentucky Straight Bourbon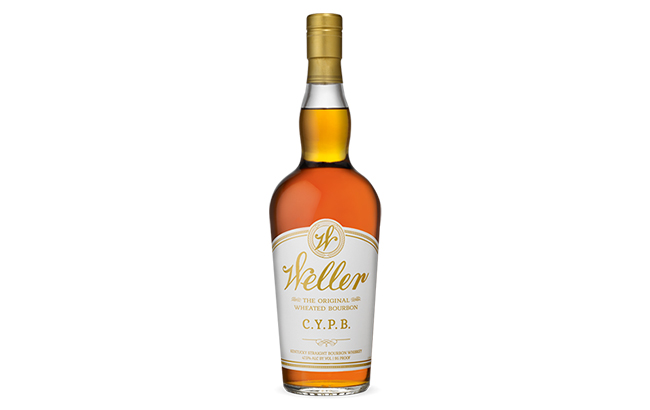 Price: US$699
Weller CYPB Kentucky Straight Bourbon received a Master in the Bourbon – No Age Statement flight, hailed for its "spicy nose", which led to tastes of "apple pie fruitiness" and "toffee" on the palate.
The bottling was created after the brand asked whiskey fans to select their ideal Bourbon recipe, proof, warehouse location and age. The resulting expression was a wheated recipe Bourbon, aged on the highest warehouse floors for eight years and bottled at 47.5% ABV.
Peanut Butter Whiskey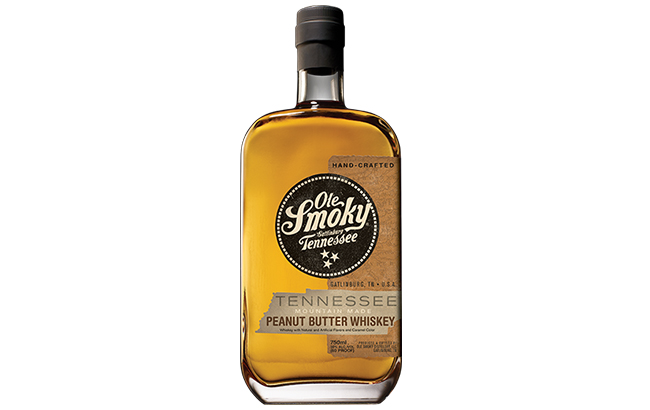 Price: US$25
Looking across flavoured whiskeys and a Gold was snapped up by Ole Smoky's Peanut Butter Whiskey for its "evident nuttiness" while still managing to "retain some whiskey characteristics".
Tennessee distillery Ole Smoky blended peanut butter with its whiskey to make the expression.
Ole Smoky produces a range of flavoured whiskeys, as well as moonshine and canned cocktails.