The American Whiskey Masters 2020 results
The sheer breadth of whiskey production in the US means there is bound to be something to suit every taste. But what is the quality like? In our annual blind tasting SB sorts out the wheat from the chaff.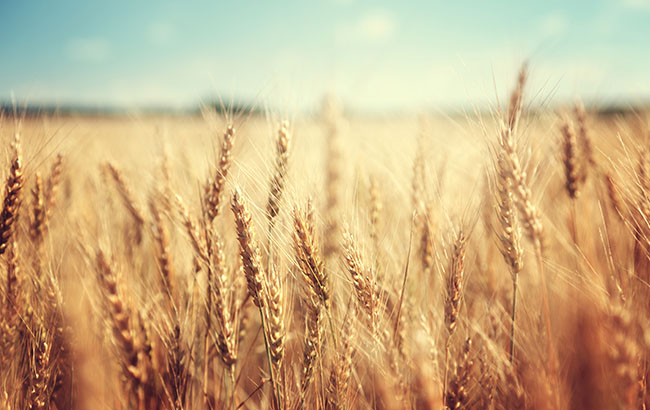 The past year has not been an easy one for the American whiskey category. US trade wars with regions including Canada, Europe and China have put the country's native spirit in the firing line of raging tariff disputes.
The EU, for example, introduced a 25% retaliatory tariff on American whiskey in June 2018 in response to US tariffs on EU aluminium and steel. At the start of 2020, data from Distilled Spirits Council of the US (Discus) showed exports of American whiskey to the EU have plummeted by a third since the tariffs were introduced. There have been fresh calls to remove all tariffs between the US and the EU in recent months to protect spirits being produced either side of the Atlantic.
One can only hope the tariff spat is swiftly resolved, as the liquid coming from the US is as impressive as ever – proven by the high medal haul in this year's American Whiskey Masters.
Like our other Masters competitions, the 2020 American whiskey tasting took place completely blind from our judges' London homes. Billy Abbott, ambassador at The Whisky Exchange, joined me, Melita Kiely, editor of The Spirits Business and chair of the competition, on Skype to sample a vast assortment of liquid from the US.
Our first sips were of four premium Bourbons, which comprised three Gold medals and one Silver. The first Gold went to Rebel Yell French Oak Barrel Kentucky Straight Bourbon, praised for being "rich and rounded". Buffalo Trace Kentucky Straight Bourbon also took away a Gold with its "meaty nose and maple‐forward palate". Isaac Bowman Port Finished Virginia Straight Bourbon and Bowman Brothers Small Batch Virginia Straight Bourbon also took home Golds.
"These were all really solid examples of good Bourbon," said Abbott. "There's good varied character and value for money – I'd be happy to buy any of these."
The competition didn't take long to reveal the first Master medal of the day, from the Bourbon – Super Premium heat. Eagle Rare 10 Years Old Kentucky Straight Bourbon won thanks to its "well balanced spice and syrup notes". Six Golds were also awarded, including Elmer T Lee Single Barrel Kentucky Straight Bourbon and WL Weller Full Proof, along with two Silver medals.
"The price range was quite wide, and the range of styles and quality was as wide as you'd expect," said Abbott. "While the lower end of the quality range was still very good, the top end showed some truly great Bourbon. They all very much fitted into the category, and it was exactly where I'd expect super‐premium Bourbon to be."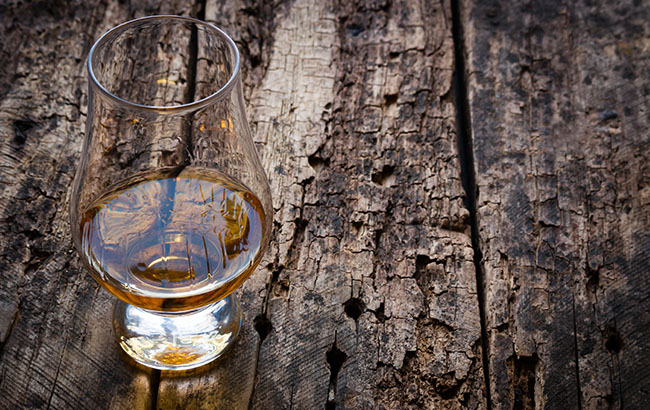 MASTER-WORTHY BOTTLINGS
Moving on to the ultra‐premium price range, and another two Master‐worthy bottlings were uncovered. The first Master was awarded to Colonel EH Taylor Jr Small Batch Kentucky Straight Bourbon, praised for its "classic style" with "fruity touches, but lighter than the others and more delicate".
The second Master went to Stagg Jr Kentucky Straight Bourbon, which was "rich and roasty" on the nose with "hints of dark barley and coffee", leading to an "intense palate" that balanced "spice and oak" against "toffee and stewed fruit". The flight also produced three Golds. Abbott said: "This flight was definitely a game of two halves. There were classic styles but also very fruitier styles of whiskey."
The Master standard continued into the Bourbon – No Age Statement flight, with Legent Bourbon winning a Master for its "maple syrup nose" and "well balanced sweetness and spice" on the palate. Weller CYPB Kentucky Straight Bourbon also received a Master, hailed for its "spicy nose", which led to tastes of "apple pie fruitiness" and "toffee" on the palate. "This just goes to show, you don't need to tell somebody how old a whiskey is for it to be good," said Abbott.
As Abbott and I moved from price points to age statements, two solid Silver medallists presented themselves in the Bourbon – Aged up to 7 Years flight. Blinking Owl Bourbon scored a medal for its "meaty and piney nose", while Bluegrass Kentucky Bourbon displayed flavours of "gummy bears and building oak" on the palate. "Both whiskies tasted good and were well made," said Abbott. "Given time, I think they could become something more special."
In the Bourbon – Aged 8 Years and Over round, Weller Special Reserve Kentucky Straight Bourbon won a Gold. "It was very much what I'd expect," said Abbott. "There was a little more fruit than I would have expected, but it was quite classic, a really nice, easy‐drinking whiskey. As expected, in the best way."
SPICE, FRUIT AND SWEETNESS
Onto the Tennessee Whiskey – Premium contingent and Uncle Nearest 1884 Small Batch Whiskey – V Eady Butler Batch was awarded a Gold. Abbott noted: "The palate had a bit more going on, lots of spice, fruit and sweetness – again, a solid whiskey."
Uncle Nearest took things up a notch in the Tennessee Whiskey – Super Premium flight, securing a Master medal for Uncle Nearest 1856 Premium Aged Whiskey. The judges found aromas of "banana bread and dark sugar" leading to "darker notes of toffee and caramel" on the palate, with "dark rye bread hiding at the back".
"This had a very, very well developed rich back end, while still being easy drinking and well‐integrated with just that little bit of spice," Abbott enthused. "If you dropped an ice cube in there, it would soften out nicely."
As the tasting progressed to the Rye – Super Premium category, a Silver medallist was found in Blinking Owl California Straight Rye Whiskey, which had "solid fruit notes" for a more "youthful whiskey".
At the ultra‐premium end of the rye sector, however, a Master medal was awarded to Colonel EH Taylor Straight Rye Whiskey. Tasting notes included a "rich, spicy and bready nose" with "mint, chocolate and drizzled syrup with a backbone of spice" on the palate. "This had all the things I expect of rye," said Abbott. "It showed rye with lovely balance; it didn't shout like so many do."
Blinking Owl California Straight Rye Whiskey received another medal in the Rye – Aged up to 7 Years flight. The whiskey was awarded Gold for showcasing "nicely developed fruit and spicy character".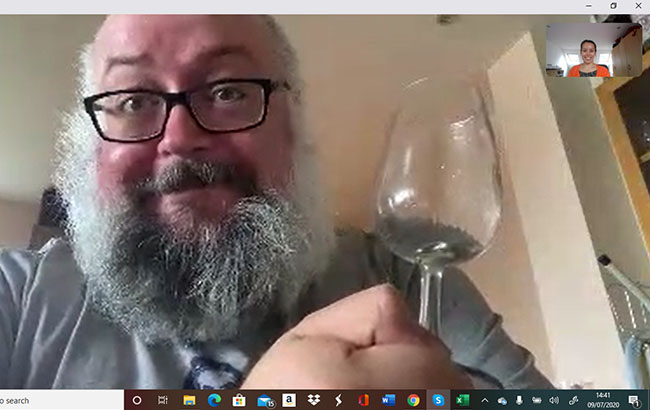 When it came to the Blended category, Seven Three Distilling Co Irish Channel Whiskey was deemed to be up to the Gold standard. Abbott thought the whiskey had an "eaux‐de‐vie" quality on the nose, with "almost Scottish grain whisky characteristics" on the palate. "This had some nice fruit and spice, really impressive palate and the finish was great," he added. A Silver was also given.
WELL-INTEGRATED SPICE
Two spirits from the Moonshine and Other Unaged Whiskey contingent were both given a Gold medal. Seven Three Distilling Co Marigny Moonshine was praised for having "layers of mulching orchard fruit as well as soft and well‐integrated spice". Blue Flame Moonshine was enjoyed because of its "grain‐forward nose" and "mineral finish".
The competition wrapped up with two Flavoured Whiskey entries. Ole Smoky's Peanut Butter Whiskey scooped a Gold for its "evident nuttiness" while still managing to "retain some whiskey characteristics". Ole Smoky Caramel Whiskey received a Silver.
Retasting the Master medals, we agreed that Colonel EH Taylor Jr Small Batch deserved the 2020 Taste Master title. As we discussed the day's tasting, Abbott said: "I was most impressed by the super‐premium category. That's where you're going to find the most variation and probably something you like. This seemed to be where you can find something very different. But the overall standard was incredibly high. There's some great stuff coming from America."
Click through to the following page to see the full set of results from The American Whiskey Masters 2020.
Bourbon – Premium
Company
Product
Medal
Lux Row Distillers
Rebel Yell French Oak Barrel
Kentucky Straight Bourbon
Gold
Sazerac Company
Buffalo Trace Kentucky Straight Bourbon
Gold
Sazerac Company
Isaac Bowman Port Finished Virginia Straight
Bourbon Whiskey
Gold
Sazerac Company
Bowman Brothers Small Batch Virginia Straight
Bourbon Whiskey
Silver
Bourbon – Super Premium
Company
Product
Medal
Sazerac Company
Eagle Rare 10 Year Old Kentucky Straight
Bourbon Whiskey
Master
Sazerac Company
Elmer T Lee Single Barrel Kentucky Straight
Bourbon Whiskey
Gold
Sazerac Company
Weller 12 Year Old Kentucky Straight Bourbon Whiskey
Gold
Sazerac Company
Old Charter Oak French Oak
Gold
Sazerac Company
Old Weller Antique 107 Kentucky Straight
Bourbon Whiskey
Gold
Sazerac Company
John J Bowman Single Barrel Bourbon
Gold
Sazerac Company
WL Weller Full Proof
Gold
Next Century Spirits
Creek Water Whiskey
Silver
Blinking Owl Distillery
Blinking Owl Bourbon
Silver
Bourbon – Ultra Premium
Company
Product
Medal
Sazerac Company
Colonel EH Taylor Jr Small Batch
Kentucky Straight Bourbon Whiskey
Master & Taste Master
Sazerac Company
Stagg Jr Kentucky Straight Bourbon Whiskey
Master
Two Worlds Whiskey

Company

La Victoire Batch 1
Gold
Limestone Branch
Distillery (Luxco)
Yellowstone Limited Edition 2018 Kentucky
Straight Bourbon
Gold
Sazerac Company
Colonel EH Taylor Jr Single Barrel Kentucky
Straight Bourbon Whiskey
Gold
Bourbon – No Age Statement
| | | |
| --- | --- | --- |
| Company | Product | Medal |
| Beam Suntory | Legent Bourbon | Master |
| Sazerac Company | Weller CYPB Kentucky Straight Bourbon Whiskey | Master |
Bourbon – Aged up to 7 Years
| | | |
| --- | --- | --- |
| Company | Product | Medal |
| Blinking Owl Distillery | Blinking Owl Bourbon | Silver |
| Aldi Stores (Australia) | Bluegrass Kentucky Bourbon Whiskey | Silver |
Bourbon – Aged 8 Years and Over
Company
Product
Medal
Sazerac Company
Weller Special Reserve Kentucky Straight
Bourbon Whiskey
Gold
Tennessee Whiskey – Premium
Company
Product
Medal
Uncle Nearest
Premium Whiskey
Uncle Nearest 1884 Small Batch Whiskey –
V Eady Butler Batch
Gold
Tennessee Whiskey – Super Premium
Company
Product
Medal
Uncle Nearest
Premium Whiskey
Uncle Nearest 1856 Premium Aged Whiskey
Master
Rye – Super Premium
| | | |
| --- | --- | --- |
| Company | Product | Medal |
| Blinking Owl Distillery | Blinking Owl California Straight Rye Whiskey | Silver |
Rye – Ultra Premium
| | | |
| --- | --- | --- |
| Company | Product | Medal |
| Sazerac Company | Colonel EH Taylor Straight Rye Whiskey | Master |
Rye – Aged up to 7 Years
| | | |
| --- | --- | --- |
| Company | Product | Medal |
| Blinking Owl Distillery | Blinking Owl California Straight Rye Whiskey | Gold |
Blended
| | | |
| --- | --- | --- |
| Company | Product | Medal |
| Seven Three Distilling Co | Seven Three Distilling Co Irish Channel Whiskey | Gold |
| Next Century Spirits | Bear Fight Blended American Whiskey | Silver |
Moonshine and Other Unaged Whiskey
| | | |
| --- | --- | --- |
| Company | Product | Medal |
| Seven Three Distilling Co | Seven Three Distilling Co Marigny Moonshine | Gold |
| Ole Smoky Distillery | Blue Flame Moonshine | Gold |
Flavoured Whiskey
| | | |
| --- | --- | --- |
| Company | Product | Medal |
| Ole Smoky Distillery | Peanut Butter Whiskey | Gold |
| Ole Smoky Distillery | Salty Caramel Whiskey | Silver |