Phillips Distilling Co appoints new CEO
By Nicola Carruthers
Minnesota-based spirits producer Phillips Distilling Company has named Andrew England CEO following the departure of Mike Duggan.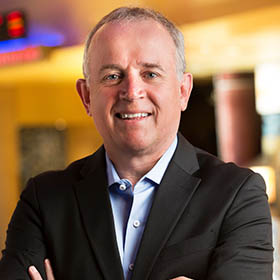 England takes over the role from Duggan, who recently joined Minnesota startup O'Shaughnessy Distilling Company as CEO.
"After an extensive search, we are delighted to welcome Andy England as our new CEO," said Brad Johnson, principal shareholder and chair of Phillips Distilling Company.
"We believe Andy's established track record and breadth of business experience in expanding distribution while delivering growth and returns are critical to lead our business.
"His strategic leadership and proven ability to identify opportunities for development will ensure Phillips Distilling continues to be a leading innovator in the spirits industry."
England has more than 30 years of experience across marketing, operations and general management in consumer-facing firms.
He most recently served as CEO and director of American cinema advertising company National Cine Media (NCM).
Prior to NCM, England was executive vice president and chief marketing officer for beer company Miller Coors, now the US division of Molson Coors Beverage Company.
During his 10 years at the brewer, England led a 200-person marketing and strategy department and overhauled the go-to-market approach for beer brands such as Coors Light and Miller Lite.
Before joining Miller Coors, England held marketing and general management positions at The Hershey Company, Open Table, Nabisco and Cadbury Schweppes.
Phillips Distilling Co said England's "success" in operating within a three-tier system and driving growth through distributor networks will be extremely important to the firm.
'Legacy of innovation'
As CEO for family-owned Phillips Distilling Co, England will oversee the continued growth and increased distribution of brands such as Prairie Organic Spirits, UV Vodka and Revel Stoke Whiskies. He will also help build upon the company's "legacy of innovation and industry firsts".
England said: "This is an extraordinary time in the marketplace. I am excited for the opportunity to join a company that has been producing some of America's most celebrated spirits for over a century.
"The company's focus on leading with innovation while continuing to grow its strong existing portfolio of spirits will allow me to build upon my past experience to help take the company to the next level."
Furthermore, England will manage the company's private label business, Distiller Sales Company, and continue to expand the firm's contract manufacturing arm in Princeton, Minnesota.