O'Shaughnessy Distilling Co names ex-Diageo exec CEO
US startup O'Shaughnessy Distilling Company has made a number of new appointments, including hiring former Diageo executive Mike Duggan as CEO.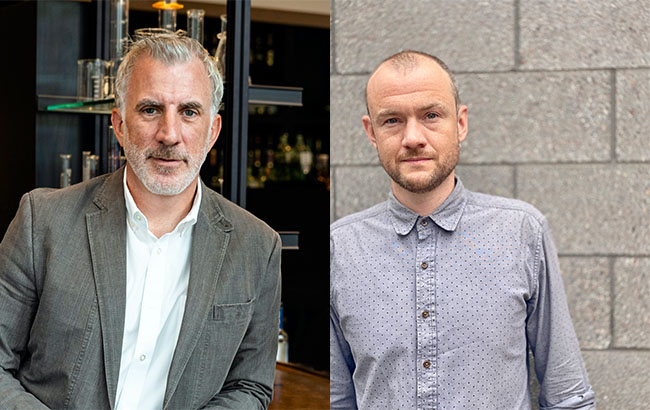 O'Shaughnessy Distilling Company, which is due to open a distillery in Minneapolis, US, in mid-2021, is the brainchild of cousins Patrick and Michael O'Shaughnessy.
After appointing Irish Distillers' Brian Nation as master distiller in June, the startup has now expanded its team with Duggan, former Diageo executive Tom Herbst, and ex-Artesian head bartender Pip Hanson.
"We're passionate about whiskey, the spirits industry and family and we found incredible partners in Mike, Tom and Pip who share our values," said Patrick O'Shaughnessy, chairman and co-founder of O'Shaughnessy Distilling Company.
"These gentlemen are experts at what they do and [have] an abundance of needed experience and skills that we think will help make us successful; but, more importantly, they're good people with motivations and passions that are aligned with ours."
Duggan previously served as CEO of family-owned Phillips Distilling Company, based in Minneapolis. During his five years at the spirits company, he led brands such as Prairie Organic Spirits, Revel Stoke flavoured whiskey and UV flavoured vodka.
Duggan also spent more than 15 years in senior management roles with Diageo, helping to build brands such as Smirnoff vodka and Johnnie Walker blended Scotch whisky.
In his new position, Duggan will be responsible for leading the O'Shaughnessy team, overseeing the distillery operation and helping to facilitate the creation and launch of its whiskies across the US.
Duggan said: "Though I've been in the spirits industry for decades, first with the multinational, publicly traded, industry leader like Diageo and then to a mid-size, family-owned, industry innovator like Phillips Distilling Co, I have not had the opportunity of starting a new company with new brands and a direct-to-consumer distillery consumer experience.
"I see this as an amazing opportunity during these historical times to not only make great whiskies, but to work with Michael, Patrick and the team to build a culture, a team and place that brings people together."
Herbst and Hanson appointments
Meanwhile, Herbst previously worked as the chief marketing officer for American outdoor company The North Face. Herbst also worked at Diageo, running the rum business and served as the global vice president of innovation and design for the vodka portfolio. At Diageo, he led the development and launch of new products globally.
In his new role at O'Shaughnessy, Herbst will help build new brands under the company's umbrella.
Described as one of the founding bartenders of Minneapolis' cocktail scene, Hanson joins O'Shaughnessy after working as beverage director of the now-closed restaurant The Bachelor Farmer. He also has global experience bartending in Tokyo, where he studied with Ginza's Uyeda Kazuo, and in London, where he worked as head bartender for Artesian bar at The Langham hotel.
Hanson will plan and operate the new distillery's bar and restaurant, and lead community outreach, engaging bartenders and spirits professionals to develop new cocktail techniques and service standards.
"I'm beyond excited to be joining the team at O'Shaughnessy Distilling Co, and to put into practice the vision and ideas I've had since working in London," said Hanson. "The distillery offers us a laboratory where we can fine-tune spirits and cocktails to create a one-of-a-kind guest experience. I'm looking forward to rejoining my colleagues in both the local and international cocktail community."