Kangaroo Island Distillery to get AU$3m expansion
By Nicola Carruthers
Australian investment firm Founders First has unveiled an AU$3 million (US$2.1m) expansion plan for the Kangaroo Island Distillery, which will be completed next year.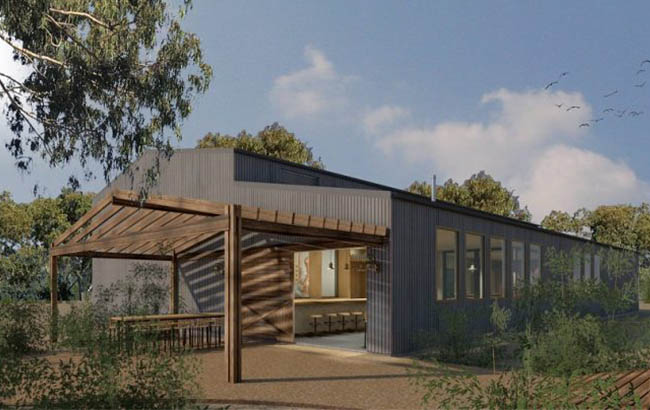 The development will see the Kangaroo Island-based site become a "world-class" distillery and tourist destination from spring 2021.
The renovation aims to offer a "unique and immersive experience that will attract increased tourist visits to the island and drive growth in the domestic and international visitor economy".
Kangaroo Island Distillery on Cygnet River is home to Kangaroo Island Spirits (KIS), which was founded by Jon and Sarah Lark. It is thought to be the first dedicated gin distillery on the Australian island.
In March this year, KIS was acquired by Founders First, an Australian-based accelerator that invests in craft distillers and brewers. It is operated by a group of leading alcohol industry professionals.
The development will be completed in two phases, starting with the construction of a distillery. A third still will be added to increase the production capacity for the firm's gin and vodka. The site is also set to release a single malt whisky in 2020, the first to be made on Kangaroo Island.
Founders First CEO, Mark Haysman, said: "We are thrilled that Jon and Sarah will both continue as chief distillers and brand ambassadors, as they continue to innovate with new products – we are especially excited about the release of the island's first whisky made using local malt and aged in Port barrels, it will be available on very limited release later in the year."
The new facility will include a tasting room and education space, which will overlook production and provide the opportunity to host masterclasses, group tastings and events.
Jon Lark said the new project "will add to the brand offering we have built over the past 15 years and will improve our ability to make our beautiful products". The site will also enable the producer to welcome more visitors.
The existing cellar door area will also be updated to focus on serving KIS spirits and cocktails in the native botanical garden, which is home to more than 75 native species used in the making of the distillery's gins.
The second stage of the development will introduce a commercial kitchen and a potential plan for guest accommodation.
Haysman added that the site had recently shipped more than 120 cases of KIS Wild Gin and O'Gin to the emerging markets of Japan and Singapore. The firm will also focus on the European market.