Top 10 spirits brands on social media
The power of social media has never been so paramount as it has been during the pandemic. Here, SB recognises the best-performing spirits brands on social media and names the Social Media Hero from our Brand Champions 2020 report.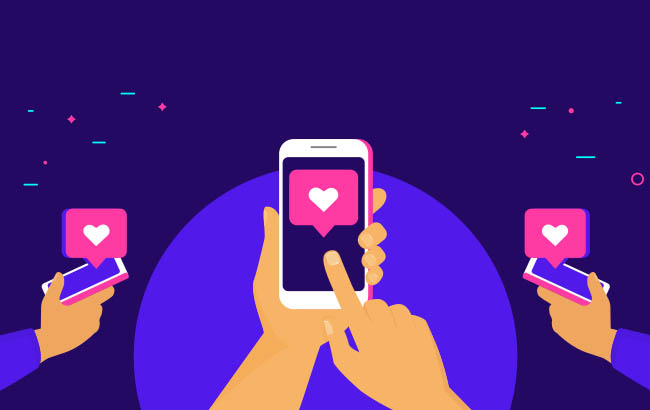 As social media has become an integral part of people's daily lives, it has evolved into a powerful tool for marketers, with most companies having a digital presence in some shape or form. Many brands rely on social media platforms as their major communication channel to reach their target audiences.
The dynamic and competitive space provides brands in every industry with the perfect blank canvas to offer creative campaigns that can entice new consumers and maintain their existing follower base. For the global drinks sector, it allows alcohol brands to engage with customers on new products, communicate their key serves and tell their brand story in highly imaginative ways. However, while social media brings many benefits, the alcohol industry has the additional challenge of ensuring its marketing content is only seen by people who are of legal drinking age.
This important issue hasn't gone unnoticed by the drinks sector. In 2012, the CEOs of 11 leading alcohol companies, including Diageo, Pernod Ricard, Bacardi, Beam Suntory and Brown‐Forman, banded together to create the not‐for‐profit International Alliance for Responsible Drinking (IARD). This year, the IARD vowed to "accelerate efforts" to eliminate underage drinking globally with five actions.
As part of this move, the IARD committed to taking further action to prevent minors from seeing or interacting with their brands online. As a result, the IARD has pledged to implement safeguards for at least 95% of its online alcohol marketing by 2024, with the goal of reaching complete compliance at the earliest opportunity.
The new initiative followed the group's promise to deliver better safeguarding measures for online alcohol advertising after partnering with four social media platforms in 2018.
Strategy shift
The alcohol sector was also dealt a new challenge when the Covid‐19 pandemic spread around the world, causing a large number of countries to enforce lockdown measures to prevent the spread of the disease. In turn, bars around the globe were shut and distilleries were required to close their visitor centres – key channels for the trade as they allow consumers to try new products and expand their brand knowledge.
Brands were forced to rethink their marketing strategies to encourage stay‐at‐home messages, while continuing to find new and interactive ways to connect with consumers virtually.
According to recent data from social media analytics platform Listen First, social engagement with alcohol brands has risen "far more" than other sectors during the Covid‐19 crisis. Listen First analysed 284 alcohol brands alongside 22 other brands, such as healthcare companies. The research showed that in March 2020, social engagement was up by 326.51% compared with March 2019.
It also noted that eight out of the 10 top‐performing posts by alcohol brands all addressed coronavirus in one way or another.
The Covid‐19 crisis really shone a light on the brands that were particularly active on social media in the wake of the pandemic. With less time devoted to the on‐trade, companies have really channelled their efforts into online consumer engagement. In addition to aesthetic cocktail imagery and timely posts, the other brands on our list were praised for increasing their entertainment offering through new video content, emoji quizzes and with live‐streamed tastings.
In our assessment of the social presence of the world's million‐case spirits brands, we evaluated brands' performances on what we believe to be the three most crucial social media platforms – Twitter, Facebook and Instagram. As image‐focused app Snapchat and Tik Tok, an emerging video‐sharing service, are geared towards younger consumers, we felt it would be more appropriate to focus on the three most‐used social media sites.
As part of the judging criteria, we looked at the number of likes, shares, comments, retweets and favourites, plus the frequency and creativity of posts with a focus on global accounts.
Click through the following pages to discover the top 10 spirits brands on social media.
The list has been compiled as part of The Spirits Business's Brand Champions report, which is available to view here. As such, it includes only brands that sell more than one million nine-litre cases annually.
These figures are based on research conducted by The Spirits Business in May 2020, and so the majority of brands included have most likely grown their followers and fans since.
10. Rémy Martin
Facebook fans: 2,539,276 | Twitter followers: 18,600 | Instagram followers: 49,200
Engagement 7 | Frequency 7 | Creativity 7 | Consistency 8 | Overall score 29
Rémy Martin maintained its brand identity across social media with beautiful lifestyle shots and cocktail recipes, and promoted pairing its Cognac with food.
During the pandemic, the brand also communicated the stay-at-home message through a number of videos and offered plenty of cocktail-making videos. On Facebook, the brand also live-streamed a Cognac tasting with its cellar master to ensure maximum engagement.
9. Jameson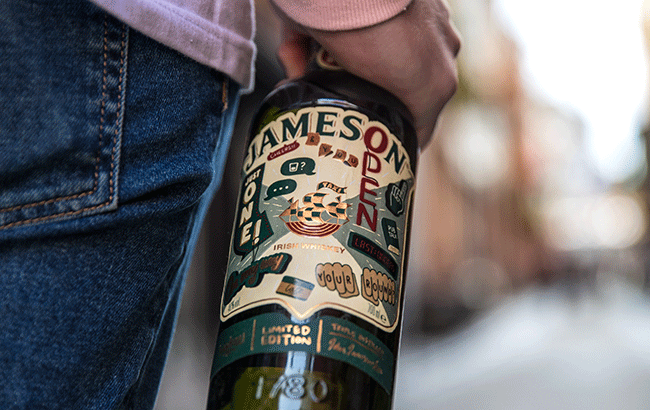 Facebook fans: 4,127,443 | Twitter followers: 38,800 | Instagram followers: 144,000
Engagement 7 | Frequency 7 | Creativity 8 | Consistency 7 | Overall score 29
Jameson's strength lies in its impressive Instagram presence, which saw the Irish whiskey brand offer pub quizzes, timely content such as a video for Star Wars Day (4 May) and a Mother's Day post, and the promotion of its Jameson Hosts bartender platform. The brand also offered competitions to win Jameson merchandise on Instagram and created an emoji quiz asking consumers to name the cocktails.
The brand also showcased notable imagery of its distillery and visitor centre, as well as cocktail recipes for at-home cocktail making.
8. Maker's Mark
Facebook fans: 839,637 | Twitter followers: 133,100 | Instagram followers: 162,000
Engagement 8 | Frequency 7 | Creativity 7 | Consistency 8 | Overall score 30
Bourbon brand Maker's Mark impressed the team with its ability to promote the stay-at-home message using light-hearted tag lines. The brand used the hashtag #GiantLittleVictories to mark the small accomplishments that people were achieving every day. Maker's Mark also used aesthetic brand imagery to showcase its new bottle and highlighted its sustainability efforts for World Earth Day.
On Facebook, the brand promoted its Facebook Live events to support the Restaurant Workers Relief Program during the pandemic and teamed up with US delivery service Shaker and Spoon to create cocktails.
Plenty of cocktail recipes were offered across Twitter and the brand even created an at-home cocktail generator, allowing fans to tweet to ask for drinks recipes using the ingredients they had at home.
7. Grey Goose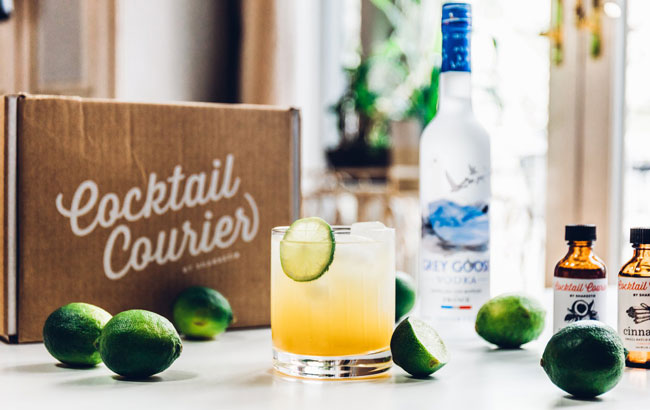 Facebook fans: 2,500,478 | Twitter followers: 90,800 | Instagram followers: 337,000
Engagement 7 | Frequency 8 | Creativity 8 | Consistency 8 | Overall score 31
Grey Goose was a frequent poster across its social media accounts and offered numerous videos of cocktail making, in particular using celebrities to make cocktails including a virtual dinner party with Love Island presenter Laura Whitmore.
The brand also offered aspirational lifestyle imagery for cocktail recipes that were very easy to make. In addition, the brand communicated relevant messaging to get consumers at home to make drinks and encouraged virtual happy hours. The brand seems to have ramped up its efforts across social media since the pandemic hit the world. The brand also introduced the Grey Goose House Pour series in partnership with six bartenders around the world to create signature cocktail recipes from their home.
6. Smirnoff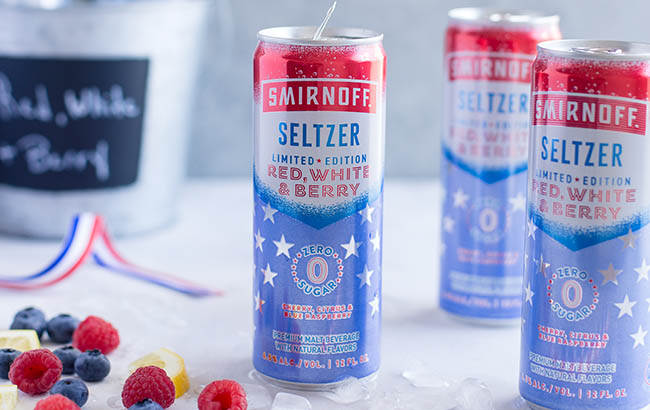 Facebook fans: 14,165,295 | Twitter followers: 11,900 | Instagram followers: 204,000
Engagement 8 | Frequency 7 | Creativity 9 | Consistency 8 | Overall score 32
Smirnoff vodka went one step further with its promotional activity during the pandemic by reimagining the marketing for its new hard seltzer. The brand changed the campaign to reflect the current times by cleverly hanging the message of its videos to encourage consumers to stay at home. The Hang out from Home campaign featured a number of celebrities including brand collaborator Laverne Cox and new brand partners, Dave Bautista, Diane Guerrero and Megan Rapinoe.
The brand also teamed up with TV show The Bachelor and live-tweeted when the show was broadcast through its new Will You Accept This Rosé? campaign.
On Instagram, the brand offered cocktail videos from bartenders featured on Jimmy Kimmel Live and light-hearted content to promote the stay-at-home message.
5. Captain Morgan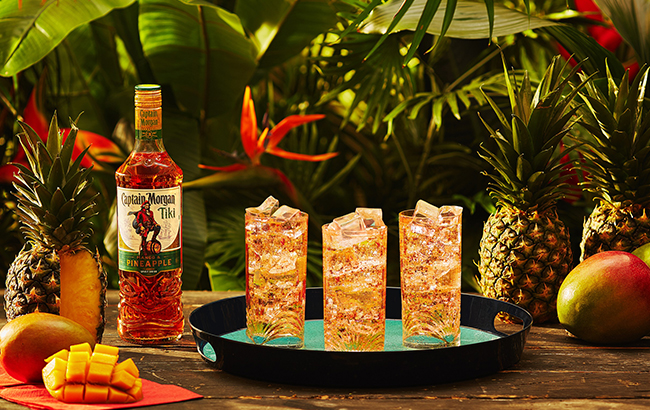 Facebook fans: 5,021,883 | Twitter followers: 25,800 | Instagram followers:115,000
Engagement 9 | Frequency 9 | Creativity 7 | Consistency 8 | Overall score 33
Rum brand Captain Morgan was a consistent poster on Twitter, offering plenty of cocktail recipes for relevant occasions such as World Cocktail Day and Mother's Day. The brand strongly promoted its new Orange Vanilla Twist expression with cocktails recipes and aesthetic imagery.
The brand also often retweeted its fans and offered fun video call backgrounds to consumers at home. Captain Morgan also communicated its collaborations such as its partnership with Major League Soccer )MLS) and held a competition to raise money for MLS communities affected by coronavirus.
4. Malibu
Facebook fans: 2,446,768 | Twitter followers: 47,500 | Instagram followers: 48,600
Engagement 9 | Frequency 7 | Creativity 9 | Consistency 9 | Overall score 34
Pernod Ricard's Malibu rum liqueur brand wasn't shy to communicate its summer vibes across social media. The brand sought to get consumers excited about the summer ahead and posted fun videos to brighten the mood during lockdown.
Across its digital channels, Malibu consistently posted aesthetic lifestyle images and light-hearted content. On Twitter, the brand's fun videos were engaging and interactive and it also made use of emojis to create fun polls. The brand also excelled at encouraging fans to stay connected digitally using its #ABitOfSunshine hashtag.
3. Jack Daniel's
Facebook fans: 18,487,420 | Twitter followers: 201,100 | Instagram followers: 501,000
Engagement 9 | Frequency 9 | Creativity 8 | Consistency 9 | Overall score 35
Brown-Forman's American whiskey brand Jack Daniel's was a consistent poster on social media, uploading nearly every day on Twitter, using short videos to promote its products and key serves. The brand also tapped into relevant occasions such as Mother's Day and promoted a responsible drinking message across its social media channels. During the pandemic, Jack Daniel's offered simple cocktail recipes as well as appropriate imagery to promote its key Jack Daniel's and cola serve with a takeaway.
In addition, the brand promoted its Around the Barrel podcast and its line extensions, Apple and Fire. It also used social media to put out key messages to the public, such as the temporary closure of its distillery tours.
2. Jägermeister
Facebook fans: 5,767,514 | Twitter followers: 93,300 | Instagram followers: 462,000
Engagement 9 | Frequency 10 | Creativity 7 | Consistency 9 | Overall score 35
Herbal liqueur brand Jägermeister provided lockdown entertainment through its Meister Drop Ins on social media as part of its Save the Night campaign. The campaign also supports artists and the brand has been instrumental in encouraging the stay-at-home message across social media.
The brand has also encouraged interaction with fans by asking them to share images of their home bars, and communicated its sustainable cues.
In addition, Jägermeister used social media to promote its cocktail competitions, Deliveroo deals and offered fans the chance to win goodies such as tickets to shows. The brand also promoted virtual happy hours and provided cocktail recipes for consumers to make at home.
1. Absolut
Facebook fans: 7,756,687 | Twitter followers: 89,000 | Instagram followers: 808,000
Engagement 9 | Frequency 10 | Creativity 9 | Consistency 8 | Overall score 36
This year's title of Social Media Hero was given to Pernod Ricard's Absolut vodka. The brand was highly interactive with consumers on Twitter and was particularly present on Instagram Live, offering fun cocktail‐making classes during the world's coronavirus lockdown.
The brand also raised important issues, including the promotion of #DenimDay to raise awareness of victim blaming. Never has there been a more important time to interact with consumers than during the pandemic and Absolut was at the forefront, offering downloadable virtual happy hour backgrounds, competitions to win fun merchandise, and the brand even made a DIY face mask video using an Absolut bandana.