Luxco eyes Bourbon and rye whiskey growth in UK
American spirits producer Luxco has appointed Lightbox Brands as its new distributor in the UK to help build on the growing demand for Bourbon and rye whiskeys.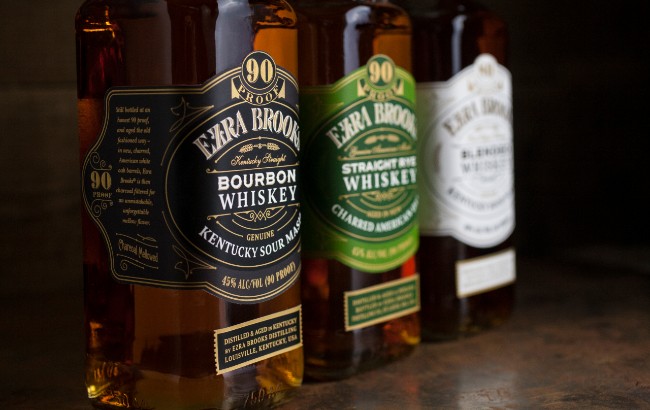 Luxco, which owns Lux Row Distillers and Limestone Branch Distillery in Kentucky, US, is making the UK a priority as part of its European expansion plans. The firm said European sales rose by 22% in 2019.
Through the new partnership, Lightbox Brands will distribute Lux Row Distillers' Ezra Brooks whiskey brand in the UK, as well as Limestone Branch Distillery's Yellowstone Bourbon, Yellowstone Select and Minor Case Rye Whiskey.
Greg Mefford, international sales director at Luxco, said: "Despite the general industry disruption caused by Covid-19, we wanted to push on with our plans to grow the UK market and Lightbox Brands are a natural choice to do this.
"They understand and value the provenance of our liquids, and the opportunity to leverage band heritage to cut through in a very crowded market.
"We're confident they'll grow our footprint throughout the UK by matching up the great flavours and stories behind our brands to appeal to a market that's increasingly looking to discover new spirits."
Furthermore, Lightbox Brands will also distribute Luxco's 100%-agave Tequila brand Exotico, which is made at its DGL Destiladores distillery in Jalisco, Mexico.
Cellar Trends will remain the UK distributor of Luxco's Rebel Yell brand in the UK.
Patrick O'Reilly, founder and managing director of Lightbox Brands, said: "Luxco's whiskeys are steeped in history. Ezra Brooks is based on recipes from the 1950s, while the Limestone Branch Distillery whiskeys are distilled by Steve Beam of the famous Beam lineage and using pre-Prohibition recipes and distilling notes.
"History and authentic backstories appeal to consumers and is a trend which has gathered momentum because of the new spare time people have found themselves with during lockdown.
"Consumers are taking the time to find out more about whiskeys, which is influencing their purchasing and will continue to do so when they are able to return to bars in the future."