The impact of Covid-19 on the Scotch sector
By Nicola Carruthers
Many Scotch whisky distilleries – and all visitor centres – have been shuttered to battle the spread of Covid-19. As the industry looks forward to getting back to work, The Spirits Business asks what happens next.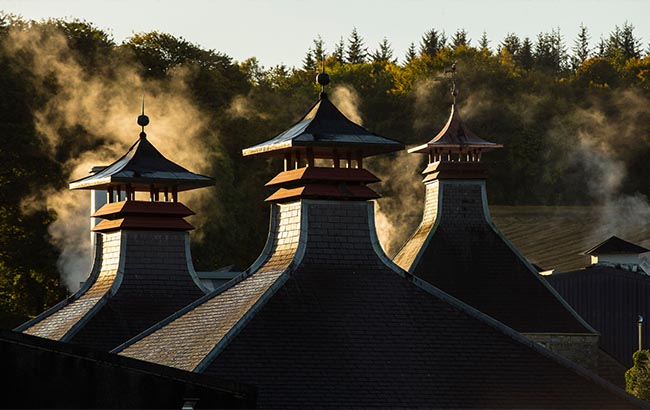 *This feature was originally published in the June 2020 issue of The Spirits Business
As one of the UK's largest exports, Scotch whisky has enjoyed global success and was poised for further growth in 2020, despite challenges such as punitive tariffs and Brexit. However, the sector was faced with a new fight when the coronavirus pandemic took its toll across the world. As a result, a number of distilleries have stopped production, while visitor centres were forced to close to prevent the spread of the disease.
Normally, there are 133 Scotch whisky distilleries operating in Scotland, shipping 1.3 billion bottles to 175 markets. According to trade body the Scotch Whisky Association (SWA), the industry has "significantly scaled back operations" to protect the safety of staff during the pandemic. In addition, many have joined the fight against Covid‐19 by switching production to make hand sanitisers and ethanol to support health services.
The SWA said in a statement on 14 May that "87% of production sites are either operating at reduced capacity or have closed entirely" while "one‐third of employees continue to work at company premises; all other staff are not required to leave home".
One producer that stopped its production was The Glenturret Distillery in Speyside. Its general manager, John Laurie, called the advice from the Scottish government a "bit misleading" and, after trying to decipher the guidance, the site made the decision to close production for the safety of the staff because the advice "caused some concern and anxiety" for the team. At Glenturret, Laurie said "everything is done by hand" and manually operated, whereas larger distilleries are computer controlled, with only one work station that needs to be cleaned down afterwards. The site plans to restart production in the second week of June, with shields in place and the production team operating in shifts.
Meanwhile, Islay distillery Kilchoman restarted production at its site on 11 May after stopping operations for six weeks. Kilchoman's managing director, Anthony Wills, said many whisky makers on the small island, off the west coast of Scotland, shut their distilleries and the producer "felt pressure to follow suit". He says: "We didn't have to be in production – it wasn't imperative – but if I thought it was, we might have decided to stay in production. I felt that socially, and because of the view in Islay generally, it was the sensible thing to do." Now, the distillery is "very comfortable about starting up again" with physical distancing measures in place and a smaller team.
It was fortunate timing for Kilchoman as it had also finished major expansion work on its site before the coronavirus shutdown. The producer doubled its production and built a new stillhouse, which was completed last year. Kilchoman also recently opened a new visitor centre, however it was unable to welcome guests because of the lockdown.
Meanwhile, Speyside distillery Glen Moray has maintained production with a number of measures in place, but has closed its customer centre in Elgin until restrictions are lifted. The distillery has provided hand sanitisers and masks to staff, adjusted the work place and staggered break times, and start and finish times to avoid contact and limit movement to the strict minimum, says Laure Habbouse, international marketing manager at Bardinet, owner of Glen Moray.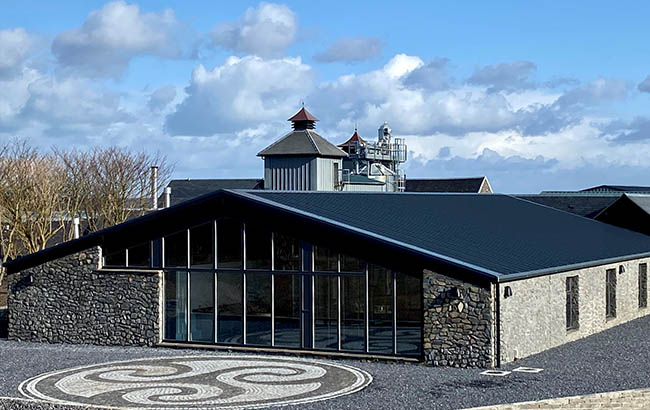 PHYSICAL DISTANCING
South African drinks group Distell, which operates the Tobermory, Bunnahabhain and Deanston Scotch whisky distilleries, has shifted a large part of its distilling operations to produce hand sanitiser, and is operating its whisky blending and bottling facility according to "very strict" physical distancing protocols, says brand director Derek Scott. This includes reduced staffing, operating the lines at lower speeds, safe‐space zoning, one‐way systems, staggered breaks and physical barriers. In addition, Distell is donating 10% of online sales from the three sites to Scottish drinks industry charity The Ben to help on‐ trade employees affected by Covid‐19.
Meanwhile, Diageo, the largest Scotch whisky producer in the world, has maintained production at its sites. In March, Diageo faced calls from trade union Unite to stop production at its bottling and distilling sites in Scotland amid concerns over the safety and stress levels of workers during the pandemic. In response, Diageo said in a statement: "We have stringent safety protocols in place across all sites, including heightened sanitation measures, restriction of movement to and from our sites, and all employees who can work from home are doing so. We have fundamentally changed the way we work across all sites and scaled back production in many areas. This includes stopping some activities altogether, reducing output rates and changing shift patterns to ensure all our strict social distancing measures are fully enforced in all areas of our sites."
Tourism is a major part of the Scotch whisky sector. Figures from the SWA suggest there are more than two million visits to Scotch whisky distilleries annually, making the industry the third‐most‐popular tourist attraction in Scotland. More than 70 visitor centres at Scotch whisky distilleries have closed following government advice, according to the SWA's latest update.
Diageo has invested hugely in the sector. The producer is constructing a new visitor experience for its Johnnie Walker brand in Edinburgh, the key focus of Diageo's £150 million (US$215m) investment in Scotch whisky tourism, thought to be the single biggest investment in the sector to date. The money will also be used to upgrade 12 existing distillery visitor attractions in Scotland. Diageo is also investing £35m (US$43m) to restore the silent Port Ellen and Brora Scotch whisky distilleries.
But Diageo isn't the only company investing in the Scotch sector. Construction work on Gordon & MacPhail's multi‐million‐pound Speyside distillery on the outskirts of Grantown‐on‐Spey has also been delayed because of the lockdown. The pandemic has also caused Glen Moray to delay opening its new Glen Moray House visitor experience in Elgin. The producer now hopes to open the attraction at the end of year.
The Covid‐19 crisis has also affected Glenturret's planned brand relaunch for June, which has been pushed back to September. Laurie said: "2020 is set to be a very exciting year for The Glenturret, with the rebrand and relaunch of our products on the global stage. While the pandemic was not something we could have planned or prepared for, we are determined that it won't hold us back. We are now targeting a launch in September, and are looking to innovative use of technology so our launch can reach more people in an environment they feel safe and comfortable in."
The coronavirus lockdown has also deferred refurbishment works at The Glenturret Distillery, which included a revamp of the guest areas such as the shop, restaurant, café and tasting area.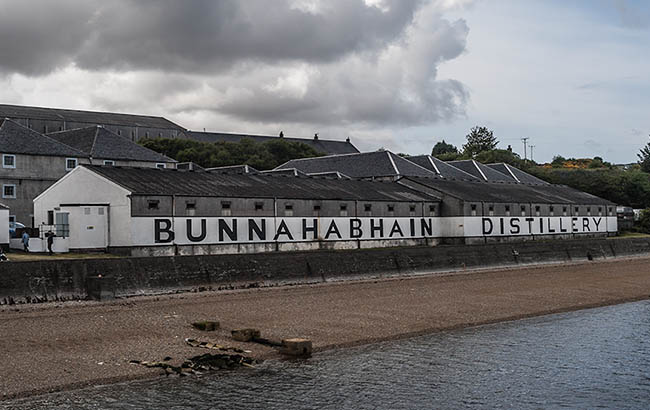 FESTIVALS MOVE ONLINE
A number of whisky festivals in Scotland have also been cancelled amid the pandemic. Spirit of Speyside Whisky Festival, due to be held from 29 April to 4 May, was called off, followed by the cancellation of Islay whisky festival Fèis Ìle 2020, which was due to be held from 22-30 May, and the Campbeltown Malts Festival, which had been planned to take place on 19-20 May.
Festival cancellations combined with reduced marketing budgets have resulted in multiple brands heading online with digital events to stay connected with consumers, plus an increased focus on e‐commerce. Distell's Scott says the group has trimmed back its marketing investment and re‐ targeted it towards digital and at‐home events. "We are tightening our belts to ensure resilience for the long term, but investment in our brands and people continues to be a priority – just with renewed focus," he adds.
Islay distilleries Kilchoman and Bunnahabhain hosted digital events for Fèis Ìle, which was transformed into an online event. Bunnahabhain held a Fèis at Home event with whisky writer Dave Broom and virtual tastings of its limited edition whiskies. Meanwhile, Kilchoman launched its festival edition bottling online and provided sample packs for virtual tastings. Glenturret also released a new expression online last month, called The Hosh, limited to 602 bottles that were completely made at the distillery. Bottle number one of The Hosh will be sold at auction, with all proceeds going to charities in the Crieff and Perth areas that are helping people recover from the virus. Educational platform Our Whisky also raised more than £12,000 (US$14,600) for industry charity The Drinks Trust through its inaugural Virtual Whisky Festival last month.
Scottish drinks group William Grant & Sons, has also adapted its plans significantly, halting events and on‐trade activations as bars across the world were forced to close. The group, which operates the Glenfiddich and Balvenie single malt distilleries in Dufftown, Speyside, has also closed its visitor centres, but pledged to make 13.5 million bottles of hand sanitiser. Its Balvenie whisky recently released the latest edition in its Stories range – The Edge of Burnhead Wood 19 Years Old – and offered buyers the opportunity to join a virtual whisky tasting with malt master David Stewart. A podcast has also been created for whisky fans to listen to the stories from the people who created the product.
Glen Moray has also put a strong focus on enhancing its digital strategy with virtual tours, tastings, competitions and masterclasses. Glen Moray joined Tomatin's online Lockdown Whisky Festival in April, while brand ambassador Iain Allan, and Dr Kirstie McCallum, head of whisky creation, delivered Instagram Live tastings and a behind‐the‐scenes video series on Instagram and Facebook.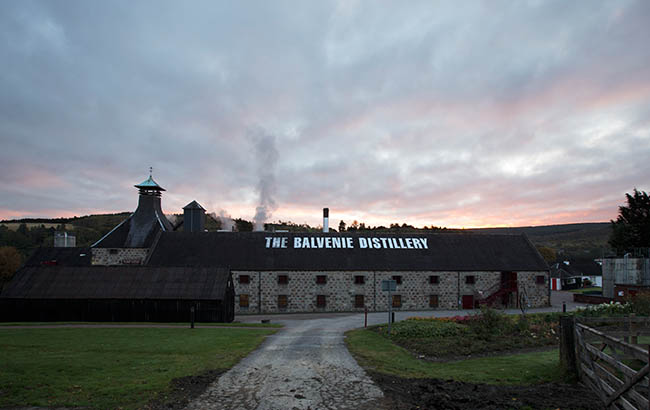 TOURISM IMPACT
Kilchoman's Wills says the current closure of tourism is a major issue for the industry. He says: "It's a great concern because tourism is a huge industry on Islay. For the last 20 years, whisky tourism has been huge for the island and everybody has benefited from that. We might lose the whole season completely. We've had to furlough all our visitor centre staff and not take on any seasonal staff." The Glenturret's Laurie also said that the 2020 tourism season could be a "write‐off", with its tourism staff currently on furlough. He says: "We need to start looking at 2021 already."
Wills is also worried about how visitor centres will operate when they do open. "The pandemic will have a massive effect on the landscape when we are back in business," he says. "It will take a while for people to have the confidence to start travelling again – we rely heavily on foreign travellers who come to Islay from all over the world."
Many countries, including the UK from 8 June, have enforced a 14‐day quarantine on international visitors. Both Laurie and Wills hope footfall to their sites will come from closer to home as English and Scottish locals avoid the hassle of global travel. Distell's Scott also says there could be a "boom in the 'stay‐cation' this year".
The pandemic has also caused restrictions on some exports, Laurie says, as "not all the countries are receiving imports", while the loss of the on‐trade will "have a big impact on brands that are big brands for bars".
Looking to the future, Kilchoman's Wills says the firm is "in a strong position for when the tide turns". He says: "Being a small company, we can react very quickly to what the market might need. We're going to spend a lot of time and effort with our distributors to see what each market requires. It's about running a tight ship and keeping an eye on costs." Wills adds that the marketplace for Scotch "will undoubtedly shrink", but "it's very difficult to predict what will happen".
Distell's Scott is confident about the industry's resilience. "We are all working in new territory, but Scotch has always been a long‐term game with steady ebbs and flows in business and consumer demand. We are an industry that thinks in decades rather than months. Consumer trends and spending power will inevitably change, but our industry is terrific at adapting, and developing products and solutions that appeal to a wide range of demands. There are so many possible outcomes and trends that may emerge."