How will coronavirus affect the e-commerce alcohol sector?
By Nicola Carruthers
As the world went into lockdown, shoppers moved online generating a huge uptick in the e-commerce alcohol sector. The Spirits Business explores whether the future is digital and the impact of Covid-19 on bricks-and-mortar sales.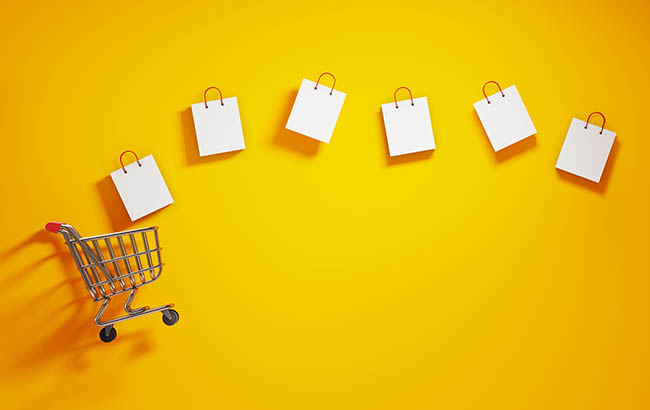 Never has the internet been more powerful than during the coronavirus pandemic. Restrictions and lockdowns across the world have forced consumers indoors to prevent the spread of the disease. As more people logged online, e‐commerce alcohol sales surged as drinkers stocked up on their favourite products.
According to Nielsen, e‐commerce alcohol sales in the US continued to rocket, with an increase of 291% for the week ending 28 March, a 441% rise for the week ending 4 April, and a 387% increase for the week ending 11 April. In the US, large‐format products and lower‐priced variants have been performing well. "While many value brands have reversed declines during Covid‐19, it's not at the expense of premium," explains Brandy Rand, chief operating officer of the Americas at IWSR Drinks Market Analysis. "All categories show a continued premiumisation trend as consumers transition some of their on‐premise spending to at‐home consumption."
On‐demand alcohol delivery service Drizly witnessed a huge jump in sales from the week beginning 9 March. Liz Paquette, head of consumer insights, said the most recent statistics for the week ending 6 April showed a 550% increase over baseline. In terms of spirits sales, Bourbon led growth, then vodka and Tequila. Paquette also notes "outpaced growth" for liqueurs, cordials and schnapps, signifying that consumers are experimenting at home with making cocktails.
Drizly's biggest markets include New York City, Boston, Denver, San Diego and Chicago. "We've seen consistent growth across most of them," says Paquette. "It was interesting because in a few of the markets where the shutdown orders happened earlier, there were more instances where we noticed an immediate spike when those announcements were made and a little bit of tapering off, but it has since picked up."
Paquette says demand has been the biggest challenge, with waiting times for Drizly's delivery service increasing from 60 minutes to two hours. The company has also increased its workforce by 50% – a "precarious position in these times", Paquette notes. To meet demand, Paquette say some of its partners have teamed up with third‐party delivery companies. "We've been keeping a very close eye on areas and markets where we're seeing outpaced demand and not enough supply, and are working to bring in new stores in those areas," she explains.
In the UK, sales of alcohol rose by 22% in the grocery channel in March, Kantar figures showed. Total sales of wine, beer and spirits topped £1.1 billion (US$1.3bn) in the four weeks to 22 March. An extra £199 million (US$246m) was added, compared with the same period in 2019. IWSR snapshot research also showed e‐commerce sales of beer, wine and spirits in the UK surged by 50% by volume in the first week of the nation's lockdown (starting 23 March) compared with the same period last year, while sales in the off‐trade were up by 20%.
The IWSR noted that the growth potential of e‐commerce in the UK is "constrained by capacity issues and catering to the surge in demand, especially within the general grocery e‐commerce that leads in the UK".
Richard Lee, strategic insight director and head of alcohol at Kantar, said before Covid‐ 19, UK online alcohol sales were growing four times faster than in physical shops.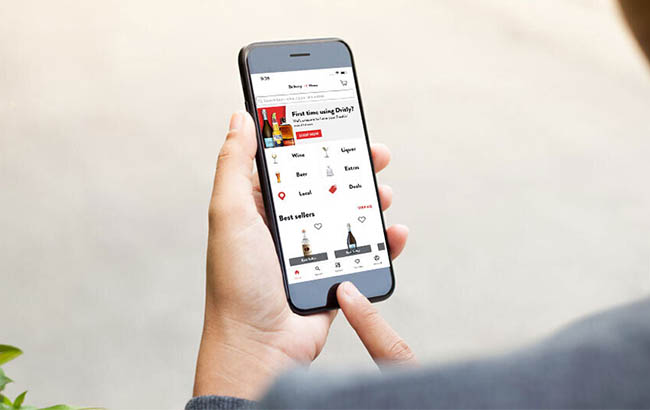 BALANCE SUPPLY
During the four weeks ending 22 March, however, Lee said bricks‐and‐mortar alcohol sales grew three times faster than online sales as "retailers sought to balance supply and demand with online and offline".
Online spirits sales in the UK accelerated over the four‐week period, growing 23% compared with last year. In comparison, spirits sales in stores grew by 25%. Lee noted that flavoured gin and malt whisky performed "really strongly" during the period, and that drinkers have been drinking less but better, in line with the premiumisation trend.
UK retailer The Whisky Exchange, which offers a range of more than 9,000 whiskies and fine spirits, witnessed strong demand for wines amid the pandemic. Dawn Davies, head buyer for The Whisky Exchange, says the company is "ordering every five minutes".
During the week ending 5 April, among the company's 10 best‐selling products were cases of Fever‐Tree tonic water, Famous Grouse blended Scotch, Buckfast, Campari and Martini Rosso vermouth. Sales of Campari and Martini "were nearly even", Davies says, signalling that consumers are making Negronis at home. She also noted that consumers are "going back to their traditional roots and buying familiar products".
During the week of 23‐29 March, online retailer Master of Malt recorded an almost 200% surge in online orders, with notable increased demand for pre‐mixed cocktails, bitters and vermouth.
'DEGREE OF MODERATION'
As the UK remains in lockdown, the IWSR said there were "early signs that some UK consumers may become conscious of over‐ indulging in alcohol at home and may resort to some degree of moderation" including swapping to lower‐ABV drinks.
Amid the pandemic, The Whisky Exchange has furloughed some workers and closed its three London shops to protect its staff, despite the UK government deeming alcohol shops as essential businesses that could stay open. To stay connected with its customers, the retailer will host a number of online tastings. The Whisky Exchange's Cognac Show was also turned into an online event, which ran from 24‐25 April.
Online retailer Dekantā, which specialises in Japanese whisky, also witnessed slight increases in demand for bottles such as Yamazaki 12, Hakushu 12 and 17, and Yoichi 12 Year Old. The company also noted a small but surprising growth in sales for collectable bottles. Liam Hiller, the retailer's head of content, said Dekantā's biggest challenge has been "maintaining processes that ensure prompt and safe deliveries" for customers. The pandemic "has challenged us to bolster our supply and logistic network", he adds.
Drizly's Paquette says the alcohol e‐commerce category has lagged behind other sectors when it comes to consumers' expectations "that you can get what you want, when you want it". This will shift for the category, she believes, and will become a serious consumer expectation. "This has proven the need to diversify the business in 2020 – there are a lot of retailers that are not online today,"she adds. "That underlines the need that the time to do that is now."
The Whisky Exchange's Davies stresses the importance of being reactive, as you can "only prepare so much" during the pandemic.
She says: "What's difficult for us is forecasting, because we don't know when this will end. We don't want to be stuck with stock that if this all shuts down tomorrow, then you're left with that stock. I have to balance planning ahead and keeping the business moving, but also have plans in place in case things go south. We're in a state of permanent limbo."