How bars are coping with the coronavirus lockdown
By Melita Kiely
The global lockdown to battle Covid-19 saw the bustling on-trade grind to a screeching halt. As countries slowly contemplate reopening, SB asks what the trade has been doing to keep afloat, and what it will do now.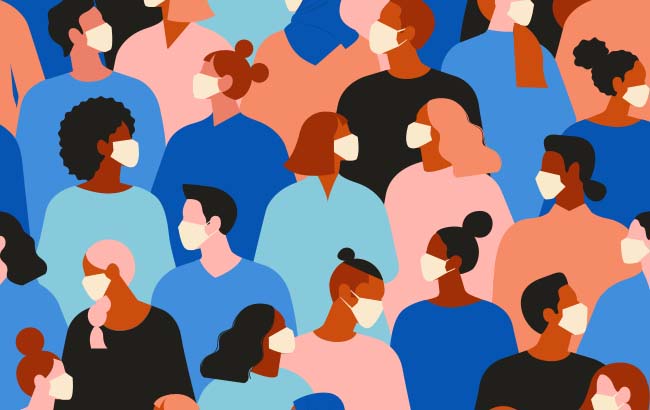 The rattle of the shaker, the pop of a cork, ice crunching, wine glugging into a glass and sizzling in the kitchen as aromas from an assortment of small plates tease your senses; the hustle and bustle as friends meet, embrace, talk, laugh, and bar staff carefully tend to their every need – there's much to miss about our magnificent on‐trade right now.
In the past two months, life as we knew it has been thrown into disarray as a result of the coronavirus pandemic. There is no sugar‐coating the severity of force the hospitality industry has been hit with on a global scale. Bars and restaurants were among the first firms to experience a drop in business due to Covid‐19, and it seems inevitable they will be hit hard the longest as well.
Sales in UK bars, pubs and restaurants fell by 71% in the week ending 22 March, according to figures from the Coffer Peach Business Tracker, after UK prime minister Boris Johnson advised people to avoid social venues. By 20 March, the advice had evolved into an order for all on‐trade establishments to temporarily close, with only takeaway services allowed to continue operating.
The UK government has pledged to pay 80% of wages for employees who are not working, up to £2,500 (around US$2,900) a month until October. There have also been various loan schemes unveiled in a bid to help small businesses stay afloat while their doors remain closed. Most recently, UK chancellor Rishi Sunak unveiled the Bounce Back Loan, enabling small companies to access 100% government‐backed loans of up to £50,000 (US$62,600) in a matter of days.
Nonetheless, trade bodies say more needs to be done to protect and support the sector – particularly after Cabinet Office minister Michael Gove said hospitality businesses would be among the last to reopen after lockdown. The long‐term implications of this are understandably of grave concern.
"Once this ends, it will still take a while to get back to normal," says Martyn 'Simo' Simpson, managing director of London whisky bar Milroy's of Soho. "Our first normal season will be Christmas, if that. This will change the landscape of our world." As a result of lockdown measures, bars worldwide, including Dante in New York and Flying Dutchmen Cocktails in Amsterdam, have turned to delivery services, something Simpson and his team have also embraced.
"It seems to be working very well for bars," he notes. "How much revenue it brings in is another question; it won't match what they normally do. We have been fortunate as we already had an e‐commerce part of the business that delivers worldwide, and that's going very well at the moment. But to set up logistics for that is tough to do from scratch. A lot of bars are just doing local deliveries."
In an effort to support bartenders and bar owners who are financially struggling during the current climate, numerous fundraisers have come about across the globe. In the US, the United States Bartenders' Guild (USBG) launched the Emergency Assistance Program, which has attracted support from the likes of Michael Jordan's Cincoro Tequila brand and Ryan Reynolds' Aviation Gin, while in the UK The Drinks Trust charity raised more than £1 million (US$1.2m) to support on‐trade members affected by coronavirus.
Leading spirits firms have banded together to support the industry as well. Diageo North America pledged US$1m to support bartenders through its #TipsFromHome campaign, Pernod Ricard's Jameson Irish whiskey donated US$500,000 to the US on‐trade, and Bacardi pledged US$3m to support bars and restaurants "debilitated" by the pandemic.
"Suppliers and brands are stepping up and helping us keep bars alive," Simpson says. "The support has been incredible from suppliers. This period is not about making money, but keeping your bar brand alive so that when this is all over you don't have to rebuild."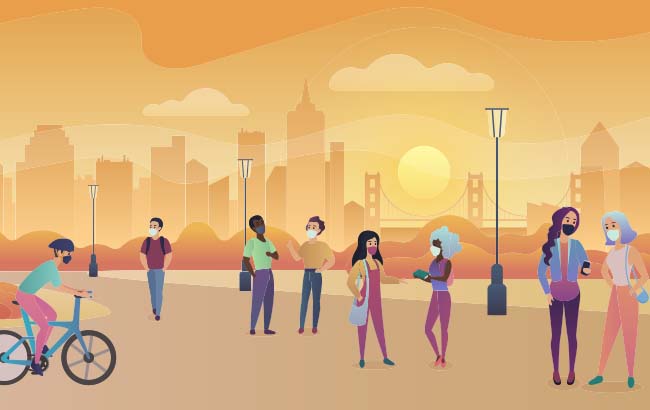 FINANCIAL AID
Demand for financial aid has been huge, as Kim Haasarud, USBG vice president and USBG Foundation board member, explains. In a normal quarter, the USBG receives around 12‐25 grant applications, she says. "Today, we have about 275,000 applications to process," Haasarud reveals. "Coronavirus has really touched every corner of the US, from 30‐ to 40‐year‐old veterans working at local bars, to strip clubs to a chain restaurant bartender – you name it, we've seen every bartender affected by this."
However, it's clear there is not enough money to support every worker. "The really hard part of offering relief, is you have to assess needs: those who really need it and those whose need is not as dire," Hassarud explains. "Of course, we want to be able to help as many people as we possibly can. But to give you some perspective, according to US labour statistics there are 700,000 bartenders in the US. If we were to give everybody US$150, that would be US$100m – and we've raised US$6m."
Both in the UK and the US, trade groups such as the Wine and Spirit Trade Association (WSTA), UK Hospitality and the USBG agree that rent breaks would be a huge starting point in alleviating some of the pressures being felt by venues. "Being able to forgive a lot of those rent payments for bar owners that just don't have revenue and can't afford to pay it back would be a great thing for the government to do," Hassarud says.
In the UK, Jonathan Downey, owner of award‐winning London bar Milk & Honey and founder of Hospitality Union, launched the #NationalTimeOut campaign. In a letter to the chancellor, Downey outlined measures that could help the trade and called for a nine‐month rent holiday for hospitality venues to potentially save more than two million jobs. CEOs and senior figures in the UK hospitality sector, including CEOs from Hawksmoor and The Alchemist, have backed the proposal.
The initiative would see the next nine months of rent pushed back so bars would pay nothing until at least January 2021. To ensure landlords would also feel the benefit, the campaign also calls for the same nine‐ month break to be given to their loan and interest payments "where the debt is secured on premises benefiting from the #NationalRentFree".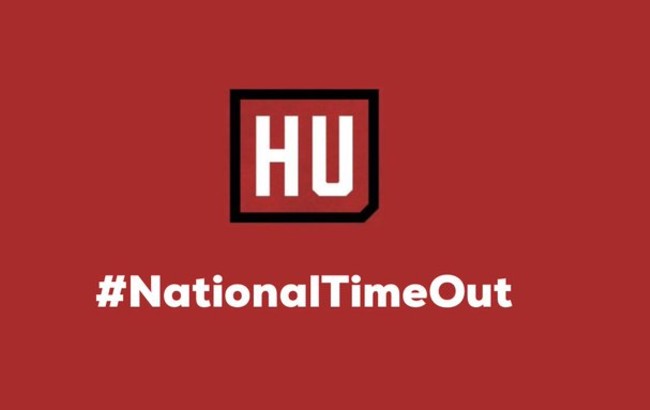 At the end of April, France revealed plans to slowly lift lockdown restrictions from 11 May – but said bars, cafés and restaurants would not be included. Any possible date for their reopening will not be announced until the end of May, leaving bars and operators in uncertainty for at least another month.
"Day to day has completely changed and has been flipped on its head," says Rory Shepherd, operations manager and creative director of Bonomy Group. "All we can do as a group is create multiple solutions and prepare multiple solutions to different outcomes we may have." Lockdown restrictions in France have been especially strict to curb the Covid‐19 outbreak, meaning the logistics of setting up a delivery service are more complicated "unless you have Uber Eats or Deliveroo set up already", he explains.
Instead, the group has channelled its efforts into planning for the future in a post‐ pandemic world, one where the group's bars – Little Red Door, Bonhomie and Lulu White – look to offer their services beyond a bricks‐and‐mortar setting. "We've always toyed with the idea of creating some kind of delivery service, so we've been working on a concept and several solutions as to how, once things start getting lifted, we can make an impact when it comes to giving delicious things to people outside our venues."
ATTENTION TO DETAIL
The reopening of the on‐trade will require painstaking attention to detail. There's no carbon copy template to follow, and no doubt each country, or city, will face individual challenges. In Asia, bars have started to reopen with social distancing measures in place, and this month Italy will take tentative steps to slowly expand its bar offerings to include takeaway services.
Is the on‐trade strong enough to survive the lockdown? "I think we have to take things case by case," says Shepherd. "We can predict certain things, but without the full story we simply don't know. If the bans get lifted in July, we still have to survive the quiet summer period. And that's a summer without tourism and with people being cautious – anything could happen. All you can do is create as many solutions as possible and hope one of them will be the right solution, and that's what we're trying to do."