Discus calls for clarity on cocktails to-go laws
By Owen Bellwood
The Distilled Spirits Council of the United States (Discus) is urging lawmakers in Connecticut to clarify whether cocktails are permitted as part of the state's takeaway alcohol rules.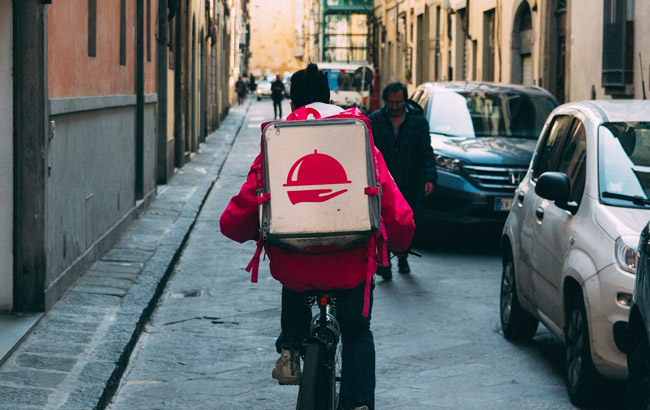 Last month, lawmakers in Connecticut passed legislation allowing on-trade venues to sell distilled spirits, beer and wine takeaway in sealed containers. However, trade body Discus has written to the state's governor, Ned Lamont, to ask for clarification on whether cocktails to-go are permitted through the new law.
The trade group has highlighted confusion that may arise if the state does not make it "clear that cocktails to-go by restaurant and bars is permitted" as part of Executive Order 7G, which permits restaurant licensees to sell takeaway alcoholic drinks.
"While the provision for a partial reopening of restaurants for outdoor dining will be the first step toward recovery of Connecticut's hard-hit hospitality industry, the road back to economic stability will be long and difficult for many months to come," said Chris Swonger, president and CEO of Discus.
"The opportunity for restaurants to sell beer, wine and distilled spirits, along with cocktails to-go mixed drinks for carry-out would be another valuable economic lifeline for those businesses."
Pennsylvania and New Jersey
In Pennsylvania, the senate recently passed a bill that allows any venue holding a valid restaurant or hotel liquor license that lost more than 25% of its average monthly total sales as a result of restrictions imposed during the Covid-19 pandemic to sell mixed drinks to-go.
Under the new rules, cocktails must be sold in a sealed container and no more than 64 fluid ounces (1.8 litres) can be sold in a single transaction.
Bars and restaurants in New Jersey will also be able to sell cocktails to-go as a result of measures passed by the state's senate. The bill, which passed unanimously, requires mixed beverages to be delivered or sold in closed containers that hold 16 fluid ounces (454ml) or less.
Discus vice president, David Wojnar, said: "The hospitality industry has been one of the hardest hit during Covid-19.
"This critical revenue stream will help support struggling hospitality industry workers, while providing adult consumers with the convenience of enjoying their favourite restaurant's speciality cocktail in the comfort of their home.
"We are grateful the legislature continues to seek out consumer-friendly solutions to expand access to distilled spirits and help alleviate some of the negative impacts of the statewide closures of all Fine Wine & Good Spirits stores during Covid-19."
Once the legislation in the two states has been ratified, Pennsylvania and New Jersey will join 32 other US states, plus the District of Columbia, in allowing on-trade venues to sell cocktails for takeaway.
The global lockdown implemented following the spread of Covid-19 brought the hospitality industry to a halt. As countries contemplate reopening, SB recently investigated the steps the trade has taken to keep afloat.