Rokit Drinks: F1 sponsorship has 'opened doors'
By Owen Bellwood
Bogart's Gin producer Rokit Drinks said sponsoring the Williams Formula One team has "opened doors" for the firm, and allowed it to create and acquire new companies.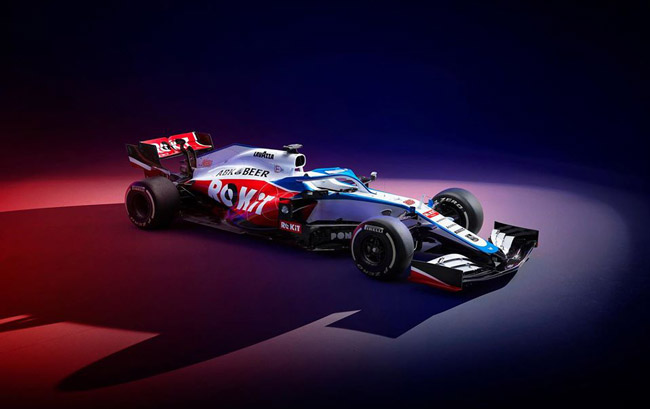 Founded by Jonathan Kendrick and Patrón Tequila co-founder John Paul DeJoria, Rokit comprises Rokit Drinks and technology firm Rokit Phones.
Rokit Drinks produces Bandero Tequila and the Bogart's Spirits range, which includes an Irish whiskey, rum, gin and vodka.
The company was the title sponsor for the Williams Formula One team in the 2019 season, and will partner with the team for a further four years.
Bruce Renny, marketing director at Rokit, said: "We originally signed a three-year deal with Williams in February last year, which we tore up in June to replace with a five-year commitment at twice the investment.
"We did that because we wanted to send a strong signal that we are in this for the long term and we want to be entwined with the narrative of Williams' return to the podium."
Despite mixed fortunes for the racing team in 2019, which saw it score just a single point, Kendrick said the exposure the company has gained from its sponsorship has driven brand awareness.
"Williams had a pretty bad year last year and people have asked me if we were disappointed with that, but actually I'm ecstatic," said Kendrick. "I'm not ecstatic with the car, it was at the back, but from a brand proposition point of view it is amazing what that sponsorship has done.
"It has literally opened doors and we've formed new companies and purchased new companies, solely because of that brand awareness from the Williams. It was expensive but it was worth every penny."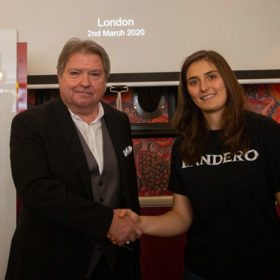 'Phase two'
As well as a deal with Williams, Rokit also sponsors the Venturi Formula E team and will this year work with women's single-seat race contest the W Series. According to Renny, the company's extended motorsport partnerships signal the beginning of "phase two", which will drive the profile of Rokit's drinks brands.
Kendrick said: "It's done wonders for us; it's amazing that we were unknown two years ago and when we did the first Williams deal with Rokit I don't think we'd even launched a product. But it has created an aura that we are a lot bigger than we are. We are a billion-dollar company, we are valued at that, but it has given us that perception that we are truly huge."
In 2020, Rokit plans to showcase its spirits across its motorsport deals, starting with the sponsorship of Colombian driver Tatiana Calderon, who will be the first woman to race full time in the Japanese Super Formula series.
Calderon will race under the Bandero Tequila banner in the upcoming series.
She said: "It's going to be a huge challenge but my dream has always been to race in Formula One, and so to continue my progression and to share it with the team at Rokit is going to be an incredible journey."