Jameson pledges $500k to help bartenders in US
By Melita Kiely
Irish whiskey brand Jameson has pledged to donate US$500,000 to the charity of the United States Bartenders' Guild to support on-trade members affected by coronavirus.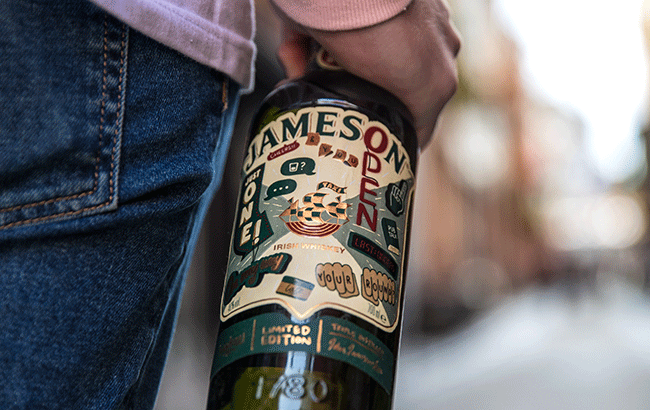 Figures from CGA's Coffer Peach Business Tracker showed a 2.8% sales decline for Britain's bar chains in February due to coronavirus, with an "increasingly negative impact" expected in the coming months.
Tuesday 17 March marks St Patrick's Day, the patron saint of Ireland. While this would normally be a huge cause for celebration for Jameson, in light of the current pandemic, bars and restaurants have been ordered to close.
Washington, New York and Los Angeles have already closed all bars and nightclubs in an effort to mitigate the effects of coronavirus, with only pickup and delivery from restaurants allowed.
Ireland has also closed all bars and pubs before St Patrick's Day tomorrow.
A statement from Jameson published on Twitter with the hashtag '#LoveThyBartender' said: "Normally on St Patrick's Day, we'd be celebrating our favourite holiday with everyone at the neighbourhood bar. And while many may not be able to get together the way they'd like to right now – we know that only one thing is certain – we need to keep the spirit of this holiday alive together.
"At Jameson, that means standing behind the people that have made Jameson what it is today: our neighbourhood bartenders.
"We are pledging $500,000 to support the charity of the United States Bartenders' Guild because we know that there may be some hard roads ahead for members in this community.
"To our local bartenders: you've always had our backs, and we promise to always have yours."
The covid-19 outbreak has impacted numerous distilleries, with visitor centres temporarily closed by Brown-Forman, Heaven Hill Brands, Edrington, Beam Suntory and William Grant & Sons.
The impact of coronavirus has also been felt by leading drinks firms Diageo and Pernod Ricard. Johnnie Walker owner Diageo has already cut its full‐year 2020 profit forecast by up to £200 million (US$260m) as a result of empty bars and restaurants in China.
Meanwhile, French firm Pernod Ricard expects the outbreak will have a "severe" impact on its China and travel retail business. Alexandre Ricard, CEO of Pernod Ricard, said it is too early to tell how coronavirus would impact the group.