Bacardi shifts production to make hand sanitiser
By Nicola Carruthers
Drinks firm Bacardi has become one of the latest companies to supply alcohol for the production of hand sanitiser, along with Amber Beverage Group.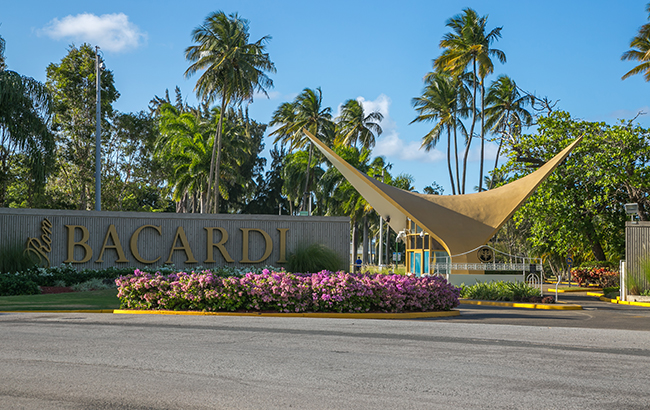 Bacardi's distillery in Cataño, Puerto Rico, which produces more than 80% of the firm's rums, has partnered with local manufacturer Olein Refinery to provide raw materials for the disinfectant.
The site shifted production on Tuesday (17 March) and will continue as needed, Bacardi said. However, the group said the move has not disrupted production or supply of Bacardi rum.
The collaboration will enable the production of more than 1.7 million 10-ounce (295ml) hand sanitiser bottles at 70% alcohol, more than half a million of which will be donated to local communities. Bacardi employees and contractors will also receive the product.
Bacardi has started distributing the free disinfectants to USPS workers, firefighters and police, and will expand distribution next week to non-profit organisations, including Fondos Unidos (United Way).
"This is a family-owned business and we know what it means to take care of a community in need," said Jose Class, vice president, supply chain and manufacturing, for Bacardi Latin America and the Caribbean.
"In the 158 years of Bacardi, we've endured our share of challenging times and have learned that resilience, optimism and community are what will help us come out stronger."
Amber Beverage Group
Luxembourg-based Amber Beverage Group has also begun production of hand sanitiser at its Latvijas Balzams factory in Riga, Latvia, this week.
The hand sanitiser, called Virudes, will be supplied to major retail chains and will also be made available to hospitals and other institutions that need it.
A portmanteau of 'virus' and 'disinfectant', Viruder is available in four-litre volumes and can be transferred into smaller containers. It comes in a gel form and is made with 70% alcohol.
Pepijn Janssens, chief marketing officer of Amber Beverage Group, said: "We are working hard to ensure our hand sanitiser is available to purchase as soon as possible to help reduce the spread of coronavirus.
"Amber Beverage Group has a company policy of speed in everything that we do and we are working towards a quick response to help increase the amount of hand sanitiser for those who really need it.
The group also said it had set up a crisis management team to provide regular updates to its employees during the coronavirus outbreak.
Jannssens added: "We have taken measures including offering alternative work practices such as working from home, dramatically reducing staff international travel and providing protective clothing and accessories such as masks and gloves to employees, where necessary.
"Although we are facing a number of challenges, we are doing our best to ensure continuity of business and service for our clients."
Bacardi and Amber Beverage Group are among a large number of spirits producers meeting demand for hand sanitiser production, including Pernod Ricard and BrewDog.