Aquavit poised to become major spirits category
For some time, aquavit producers have been working to bring the Scandi spirit to markets around the world. Now, as interest in niche drinks grows, it looks like its time may have finally come.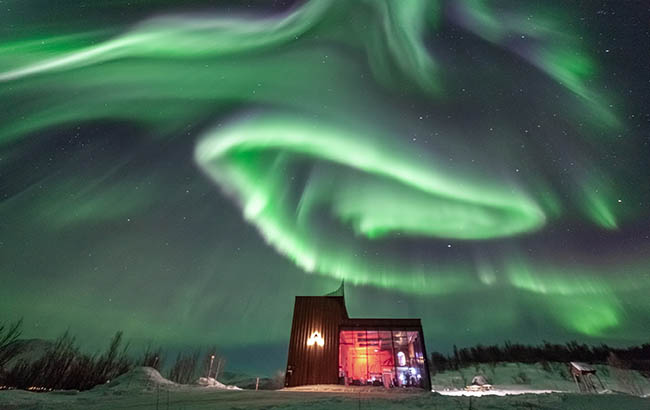 *This feature was originally published in the December 2019 issue of The Spirits Business
It feels as though aquavit is on the cusp of greatness. Traditionally hailing from Scandinavia, this little‐known spirit has attracted growing attention of late – spurred, most likely, by the rising interest we've seen in the Norwegian‐Danish concept of 'hygge'.
The notion has no literal English translation, but is interpreted as a feeling of cosiness, contentment, conviviality and kinship with others. And as interest in living a hygge lifestyle has grown, and demand for Scandinavian products has increased, it seems so too has the popularity of aquavit, or akvavit as it is also known. This flavoured spirit is distilled from either grain or potatoes to a minimum ABV of 37.5%, and EU law also states that the main flavouring ingredients must be either caraway or dill. The legislation sounds not too dissimilar to the regulations on how to make gin – and this is another factor producers believe is helping aquavit in its quest to go mainstream.
"In recent years, we have seen the emergence of new aquavits in conjunction with craft spirits growth," says Séamus Holohan, CEO of the Helsinki Distilling Company. "Thus, new suppliers, and suppliers from countries that have not produced aquavit in the past, have appeared, and this is one reason for the renaissance. So the explosive growth of craft gin has given rise to an interest in other craft spirits."
According to Holohan, Finland is the world's largest producer of caraway in the world. However, until his company released Helsingfors Fiskehamns Akvavit, nobody in the country was making the drink. "We thought it was odd that Finland, as the largest producer of caraway in the world, did not produce a home‐made aquavit," explains Holohan.
"Our Helsingfors Fiskehamns Akvavit was the first aquavit to appear in Finland, and one of the very few Finnish craft aquavits. We age our aquavit in French oak barrels, and this gives the spirit a smooth roundness, allowing it to be drunk at room temperature as well as chilled. And we have found that the aquavit works very well in cocktails, making it extremely versatile."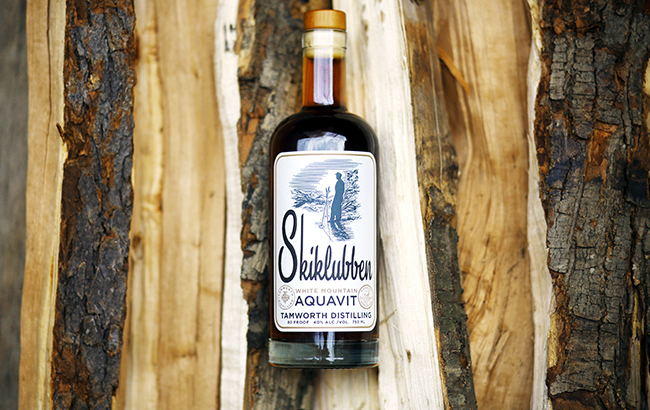 NEW PRODUCERS
Romain Jourdan, category manager of international premium spirits at Arcus, which owns Norwegian aquavit Linie, agrees that the rise of new producers in the category is fuelling its success. But aquavit isn't a new category, and its history is long. The spirit has been around since the 16th century, and Linie claims to be the oldest aquavit brand in the world. Founded by Jørgen B Lysholm, Linie was the first company to mature aquavit in casks, and also at sea – a happy accident after a cargo carrying potato distillate proved unwanted in the East Indies in 1805. On its return to Norway in 1807, the Lysholm family found the spirit's long sea voyage had "vastly improved the taste of the aquavit".
Today, barrels of Linie – which means 'line' – are loaded onto ships that cross the equator twice over a four‐month period. Although Linie's history is extensive, and the brand uses the same recipe it perfected in 1821 today, it has not shied away from innovation. Experimenting with cask finishing led Linie to launch its Double Cask range, which adds an extra maturation step by putting original Linie aquavit into Madeira or Port casks for 12 months.
"Double‐ageing is something the whisky industry has done for a long time and as Norwegian aquavit also belongs to the cask‐ matured spirit segment, it is relevant for us to keep an eye on what's going on in similar categories, be inspired and innovate," says Jourdan.
Linie's innovative plans don't stop there. The brand has teamed up with Plantation Rum on a barrel‐swap initiative, in which Linie aquavit will be aged in Plantation rum casks from Barbados, and vice versa. "We will send both products on a boat for the four‐month sea journey to experience what we call the dynamic ageing (ie, the interaction between the wood and spirit, thanks to the movement of the waves at sea)," Jourdan explains, adding that both products will be released at the end of 2020.
OP Anderson aquavit is another brand that has embraced cross‐category collaborations. The brand, which is owned by Finnish drinks group Altia, recently partnered with Swedish gin distillery Hernö Gin to create OP Anderson Hernö Juniper Cask Finish. "The limited edition product is a classic OP Anderson Original aquavit, which in addition to the usual maturation period, has been finished for two months in juniper barrels, which previously held Hernö Juniper Cask Gin," explains Mika Raukko, senior brand manager of OP Anderson Aquavit. "We believe in respecting and cherishing the aquavit tradition, but at the same time we believe there is room for innovation."
If successful, these partnerships could prove to be an important tool in bringing a niche spirit such as aquavit to the fore of consumers' minds, and in line with more familiar categories, such as rum and gin.
Aquavit is already starting to spread its roots beyond Scandinavia, with production occurring as far afield as the US. Last year, Tamworth Distilling in New Hampshire unveiled an "improved" recipe for its Skiklubben Aquavit, made from a whiskey base. "Initial tests and the first batch blended various ingredients that had no home prior to the Skiklubben Aquavit," explains Jamie Oakes, one of the head distillers at Tamworth Distilling. "We had parsnip spirit, carrot, many intriguing materials that ended up working really well with caraway. It was, however, a little heavier in version one. The later changes were tailored more to a barrel‐aged, ginger component that was gaining favour in the distillery. It peppered up the profile nicely, also adding a vanilla creaminess."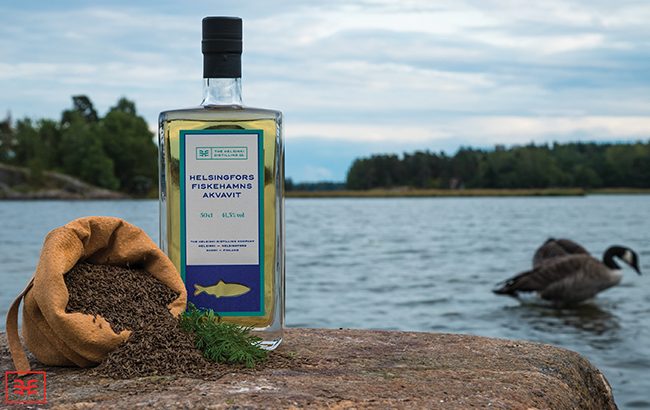 Closer to aquavit's Scandinavian origins, this year Bache‐Gabrielsen brought out what is thought to be the first aquavit made in Cognac. Created with Cognac‐based microdistillery Audemus Spirits, the aquavit combines two spirits: one that has been distilled in a traditional Cognac still with botanicals including caraway, green anise and coriander; and a second that has been distilled in a vacuum glass still with angelica. Cognac to aquavit might not seem like the most logical of spirits steps, but Hervé Bache‐ Gabrielsen, the company's general manager, says it goes back to the company's origins.
"Bache‐Gabrielsen is a Norwegian name," he explains. "My great‐grandfather started the company in 1902, so we wanted to do something that meant we could relate to our origins there. In addition, I think aquavit is seen as a traditional but modern spirit in Scandinavia and it could be interesting for business because gin is growing, and aquavit is similar to gin."
Another key tool for boosting aquavit's status, as with any emerging spirits category, is the on‐trade. In Scandinavia, the common way to drink aquavit is from a chilled shot glass, paired with food – particularly on festive occasions. However, as Altia's Raukko says: "The cocktail scene has been bubbling under and growing during the past few years. Bartenders are eagerly looking for new spirits and flavour components, and aquavit provides a very exciting spiciness to cocktails. Aquavit works very well in complex cocktails, as well as in simpler drinks, for example as a direct substitute for gin."
Tamworth Distilling's Oakes agrees about the importance of using cocktails as a means of getting liquid to lips, and says "Swedish Mules have been a great bar call". He adds that the influx of innovative new aquavit products could give the category the boost it needs to compete against more established spirits. "There seems to be a deep well of potential," Oakes says. "Sweet, dry, savoury – there are complete family trees that could be explored."
INCREASED AWARENESS
However, there is widespread agreement among producers that education has so far been grossly under‐served, and increased awareness about aquavit and how to use it will be imperative to further boost the category's success – particularly outside of its Scandinavian home.
"We need to do huge work with educating consumers and bartenders about aquavit," advises Bache‐Gabrielsen. "But we can see that the bartending industry has been moving from mainstream to more niche and tasty spirits, and aquavit has a very strong taste because of the botanicals used."
Aquavit seems to have carved a niche for itself in the spirits world – and if innovation and educational needs can be met, producers have every right to be optimistic about the category's potentially prosperous future.
"The aquavit category has been predicted to be the next big thing in the spirits industry for a few years, and we still believe it will take off soon," Linie's Jourdan predicts.
"I believe aquavit will emerge as one of the main spirit categories, comparable with gin or whisky, and a necessary product to have in a bar or at home. It's just a question of time."