Haig Club becomes 'official whisky' of Inter Miami
Single grain Scotch brand Haig Club has signed a sponsorship deal to become the 'official whisky' of David Beckham-backed football team Inter Miami CF.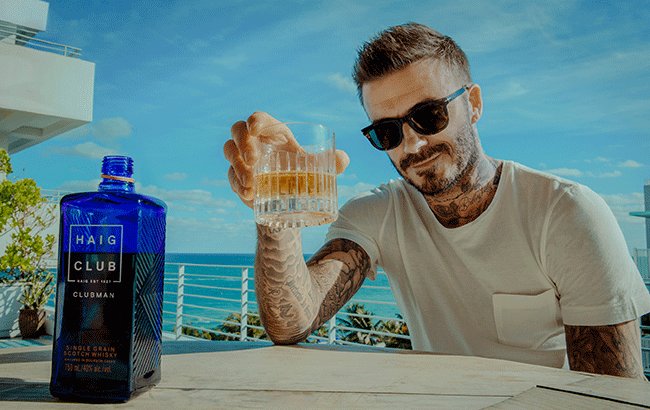 The former football star is also one of the founding partners of single grain Scotch brand Haig Club, which is made at Diageo's Cameronbridge Distillery.
The sponsorship agreement follows the launch of line extension Haig Club Clubman in Miami.
"I'm so excited that Haig Club is launching in Miami," Beckham said in a statement. "Miami is like a second home for me, it's a city that has welcomed me with open arms – the energy and the people are all amazing.
"Launching Inter Miami CF this year is a really proud moment for me and to have Haig Club be a part of that is really special. I can't wait to see people enjoying Haig Club in Miami."
The partnership will debut at on 14 March, when Inter Miami will play against LA Galaxy at its Fort Lauderdale Stadium.
Jamie Young, director of single malts and Haig Club at Diageo North America, said: "Haig Club Clubman has quickly become one of the most talked about whiskies globally and has put single grain whisky back on the map.
"It is only fitting that it has arrived in Miami, one of the most vibrant cities in the US that is renowned for its restaurant and bar culture."
Launched in 2016, Haig Club Clubman is an extension of the core single grain variant and is designed to be served with cola and other mixers.
Towards the end of last year, Beckham starred in a series of documentary-style adverts launched by Haig Club.