Top 10 spirits launches in December 2019
By Nicola Carruthers
A Scotch and Bourbon blend, a 60-year-old Dalmore whisky and a gin finished in ex-Ardbeg casks were among the top products that launched at the end of 2019.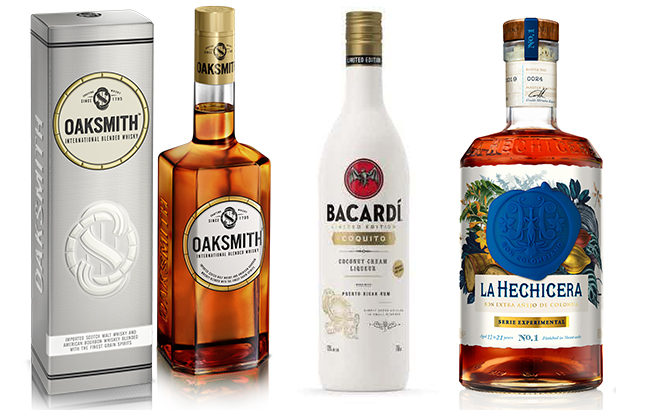 As 2019 drew to an end, a number of producers unveiled new spirits ahead of the festive period.
Beam Suntory took inspiration from the US and Scotland to create a new Scotch and Bourbon blend for the Indian market, while The House of Botanicals unveiled the first expression in its new Italian-themed spirits line.
Sustainability was also key to William Grant & Sons' new rum under its Discarded range, which was made by infusing the spirit with banana peel – an ingredient often binned.
Cold brew coffee liqueur maker Mr Black unveiled a new range dedicated to different coffee regions, while Bacardi rum added a coconut cream-flavoured liqueur to its line.
Click through the following pages to explore our full round-up of eye-catching spirits launched in December. 
Which new products grabbed your attention last month? If we've missed your favourite, let us know in the comments box below.
Discarded Banana Peel Rum
Price: £25 (US$33) per 500ml
Unveiled in December, but hitting the UK on-trade this month is Discarded Banana Peel Rum, which is infused with an "overlooked" ingredient – banana peel.
Continuing its sustainability ethos, the rum is the second product from William Grant & Sons' Discarded Spirits Company, which launched a vermouth made with cascara, the discarded part of the coffee bean, in 2018.
The banana peel was sourced from a flavour house that uses the fruit but throws away the skins. The peel is recovered to dry out and ferment, before being steeped in alcohol for two weeks to deliver "maximum flavour". Afterwards, the rum and banana peel extracts are combined for another two days to complete the blending process.
For more information, click here.
Oaksmith
Price: Oaksmith Gold (800-1,300 Indian rupees/US$11-US$18, Oaksmith (600-900 Indian rupees/US$8-US$12)
Maker's Mark owner Beam Suntory targeted the Indian market with Oaksmith whisky, a blend of Scotch and Bourbon.
Said to combine the "best of east and west in a bottle", Oaksmith is a blend of imported Scotch malt whisky, Bourbon and grain spirits that are aged for at least four years in American oak barrels. The oak barrels inspired the name of the brand and the round bottle labels.
The new launch aligned with Beam Suntory's ambition to reach US$1 billion in sales in India by 2030 and is "key" to the firm's growth strategy in the market.
For more information, click here.
Serie Experimental No.1 The Muscat Experiment
Price: £60 (US$79) per 700ml
The "first of many" in a new limited edition annual range from Colombian rum brand La Hechicera, Serie Experimental No.1 (43% ABV) has been finished in Muscat wine casks.
The expression is a blend of rums that have been aged for between 12 and 21 years in American white oak casks and finished in Muscat wine casks.
The rum is available to buy in the UK off-trade, including department store Harvey Nichols.
For more information, click here.
The Dalmore 60 Year Old
Price: N/A
Last month, The Dalmore marked 180 years of whisky making with the release of a rare, limited edition 60-year-old single malt whisky.
The 41.7% ABV whisky is made from two "extremely rare" ex-Sherry casks from six decades ago, which were filled with spirit that was distilled on 7 June 1951.
The expression is one of just three decanters released with a second and third to be launched in later years. The price has not been disclosed.
For more information, click here.
Nocino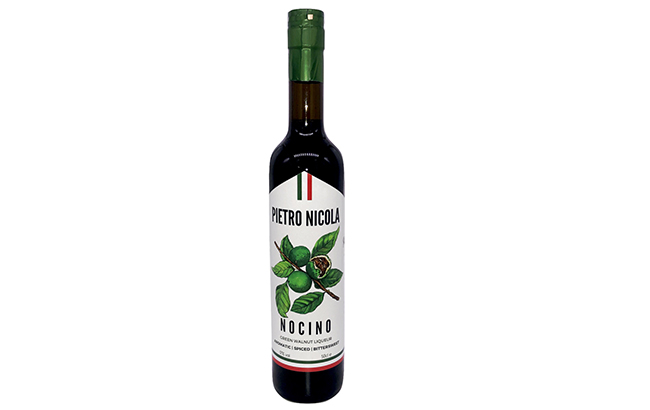 Price: £25 (US$33.40) per 700ml
Walnut liqueur Nocino is the first product in The House of Botanical's new Italian-inspired spirits line, called Pietro Nicola.
The"aromatic, spiced and bittersweet" expression is produced using unripe green walnuts macerated in alcohol for 40 days and seasoned with botanicals including lemon peel, coffee beans, allspice, berries, mace blades, vanilla pods, Ceylon cinnamon and cloves.
Bottled at 17% ABV, Nocino is the first of four aperitivo and digestivo products launching in the Pietro Nicola range over the next 12 months.
For more information, click here.
Bacardi Coquito
Price: US$17.99 per 750ml
This limited edition offering from Puerto Rican rum brand Bacardi has been described as tasting "like eggnog on a tropical vacation".
Available in the US, Bacardi Coquito is made using the brand's signature white rum mixed with toasted spices, coconut cream, vanilla, and cinnamon.
It is available through online retailer Drizly and at select grocery and liquor stores across the US.
For more information, click here.
Mr Black Single Origin
Price: US$49.99 per 750ml
Mr Black Single Origin Colombia is the first expression in a new terroir-inspired range from Australian cold brew coffee liqueur maker Mr Black.
It is made with coffee grown in Finca Villa Betulia near Hulia, Colombia by Luis Aníbal Calderón and his family, who have more than 60 years of experience in growing coffee. The liqueur is limited to 6,000 bottles globally.
The new Single Origin range focuses on different coffee regions.
For more information, click here.
Bardstown Bourbon Company The Prisoner
Price: US$124.99 per 750ml
The Bardstown Bourbon Company teamed up with The Prisoner Wine Company in California to create a new whiskey finished in red wine barrels.
The nine-year-old Tennessee Bourbon has been aged for 18 months in the same French oak red wine barrels used to age the winemaker's flagship product, The Prisoner.
The new bottling, which launches this month in the US, is the latest expression in The Bardstown Bourbon Company's Collaborative Series.
For more information, click here.
Dumbarton 1977 Single Grain Scotch Whisky
Price: £2,500 (US$3,000) per 750ml
The Dumbarton 1977 Single Grain Scotch Whisky (48.4% ABV) is the 17th release from The Last Drop Distillers, and the brand's third single grain whisky in 11 years.
The expression hails from silent distillery Dumbarton, which was closed in 2002 and partially destroyed.
Limited to 150 bottles, the whisky was distilled in 1977 and matured for more than 40 years.
For more information, click here.
Hernö Sipping Gin #1.3 ex-Ardbeg Casks
Price: £87.95 (US$115) per 500ml
Swedish brand Hernö unveiled two new expressions last month – a gin finished in ex-Ardbeg whisky casks and a blackcurrant-flavoured expression.
The new products launched in the UK through distributor Love Drinks.
Hernö Sipping Gin #1.3 ex-Ardbeg Casks is said to have aromas of sweet fruits, floral notes and peat, plus a hint of espresso.
For more information, click here.