Jameson Cold Brew heads stateside
By Melita Kiely
Coffee and Irish whiskey fans will be pleased to know they can now purchase Jameson Cold Brew throughout the US.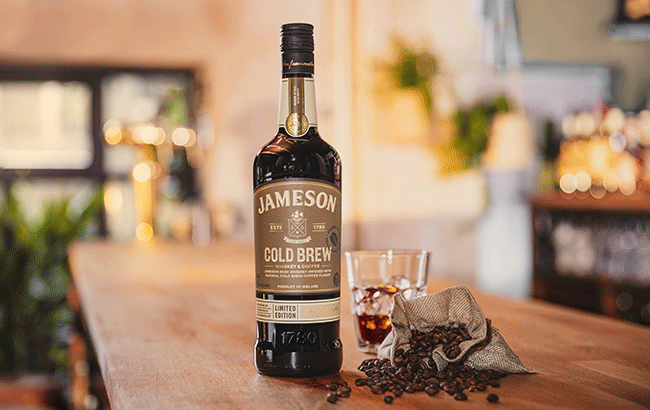 Irish Distillers launched Jameson Cold Brew in the US on 25 January to coincide with National Irish Coffee Day.
Jameson Cold Brew infuses triple-distilled Jameson Irish whiskey with cold brew coffee, made from 100% Arabica beans from Brazil and Colombia.
Bottled at 30% ABV with no added sugar, Jameson Cold Brew is available in both the on- and off-trade throughout the US, priced at RRP €28.50 (US$33).
Brendan Buckley, international marketing director at Irish Distillers, said: "While coffee and Irish whiskey are no strangers in the glass, we wanted to modernise this iconic duo in a refreshing way, which will appeal to curious whiskey drinkers looking for new flavours and experiences.
"Having tested this successfully in the Australian and Irish markets last year, we look forward to introducing Jameson Cold Brew to a US audience and are confident it will be well-received by bartenders and whiskey drinkers across the board."