Bartender Julio Cabrera on bringing Cuba to Miami
Having started his career in Cuba, award-winning bartender Julio Cabrera tells SB how he has taken the charm of the cantineros to the US.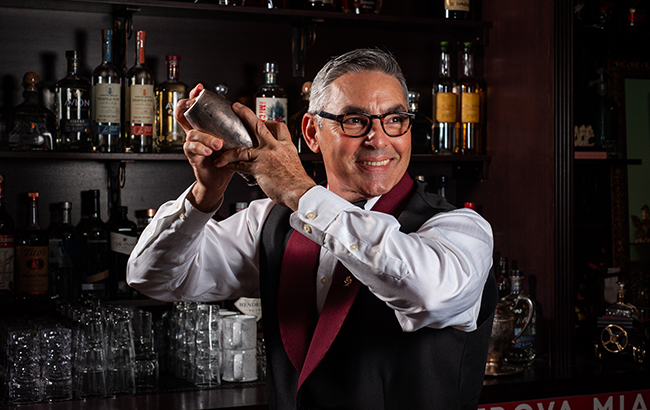 *This feature was originally published in the October 2019 issue of The Spirits Business
"I was sitting at the table and I was very quiet, I was just thinking 'OK what do I say?'. I didn't move at first and people were jumping at me, but I was frozen in time – I was in shock."
That's how Julio Cabrera, cantinero, or Cuban bartender, and founder of Miami bar Cafe La Trova, describes the moment he was crowned American Bartender of the Year at the 2019 Spirited Awards during Tales of the Cocktail. "It was probably the best moment of my bartending career. It was the best experience," he assures me. "My friends and family and my whole team were very happy about that; it was a huge award to win."
The title has been a long time coming for Cabrera, who began his bartending career in Cuba 30 years ago, in September 1989. Born into a family of hospitality professionals, Cabrera initially steered clear from working in the on‐trade.
He said: "When I was growing up, my parents were telling me stories about the bar but not really telling me that they wanted me to be a bartender. I think they wanted me to be something else."
Instead of following the family business, Cabrera went to university and pursued other options in business.
"My career was doing really good and I was improving," says Cabrera. "But then one day I said 'you know what, I'm moving away and I'm going to school to study bartending and I'm going to start my career as a cantinero'. I think my parents were really surprised about that."
Cabrera says being a cantinero is a well‐respected position in his home country. "If you become a cantinero then you will probably be a cantinero for your whole life," he says. "It is something that if you start doing it every day when you are 20 it becomes a lifestyle. If you are a cantinero then you have rules to follow; the cantineros have had the same rules for almost a hundred years."
According to Cabrera, the rules governing the cantineros cover aspects such as uniform and behaviour, both inside and outside the workplace. He also says cantineros are prevented from having visible tattoos, and men must be clean‐shaven when they step behind the bar. "You have to be part of the culture of making cocktails," he says. "If you are going to be a cantinero you have to be a good host, you have to be a good bartender, a mixologist and an entertainer."
Alongside his work around the world as a cantinero, education has been an important aspect of Cabrera's career since the start. While working in his first bar job, fresh from hospitality school, Cabrera was approached to become a teacher. "They called me from the same school that I had studied at and said they needed teachers," he explains. "I was interested, but I said that I had one condition – I didn't want to give up bartending."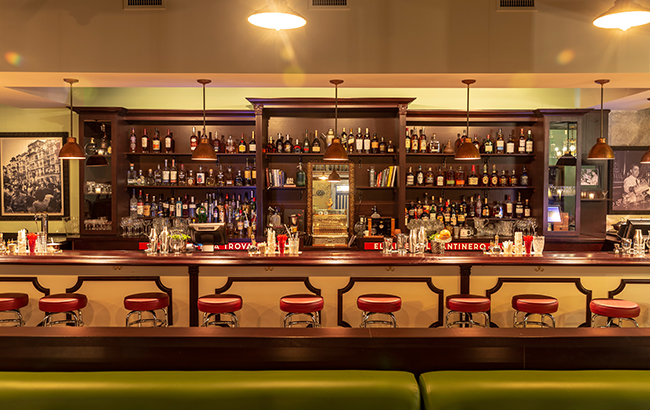 SERVING THE COMMUNITY
As a result, Cabrera spent the next 15 years in Havana teaching the next generation of cantineros during the day and stepping back behind the bar to serve his community in the evening.
He worked in Cuba until 2004, and having had a taste of bartending in Italy, thanks to his work as a hospitality educator, was soon ready to try his hand at cocktail shaking somewhere else.
"I was working for a little bit in Italy and I was going back and forth from Cuba. I had always wanted to be a bartender and have my own bar, so I started looking into some places where I could do that. I started working in Mexico and a lot of different places before I settled on the United States."
Cabrera moved from Mexico to Miami, where he opened his own bar, Cafe la Trova, in January this year. "It's an authentic Cuban saloon that transports you to the Cuba of the 1940s and 1950s," explains Cabrera. "Cafe la Trova was effectively the bar that my family had in Cuba during that time, which was the golden era of cocktails in Cuba. So it is an authentic Cuban saloon that highlights the cantineros."
Education remains a focus for Cabrera and he has plans to open his own bartending school in the Miami drinking den.
"Unfortunately, here in the States we don't have many schools," says Cabrera, "so bartenders have learned from one another or from working in different places. We would like to change this. It will take a lot of time and it will be a lot of work but we're working on it and we just have to finalise the details. I think it is going to be good for Miami."
Cabrera says it is vital for up‐and‐coming bartenders to study the basics of cocktail making first – things such as the correct way to prepare garnishes, how to use ice effectively and developing their spirits knowledge are all essential parts of their training. "It's not just about cocktails; it's about knowing how to serve a drink properly – there are a lot of details."
As a result of Cabrera's focus on education and his drive to prepare the next generation of bartenders, he is often cited by Miami mixologists as being one of their most important mentors. This work is what he says could have earned him his Spirited Award earlier this year.
"If I have done everything I've done to support bartenders and help the community and the people that I've worked with, then the award and recognition was because I have been working very hard," he says.
"The community here in Miami, for me, is the best in the country, and the best people support it. The bartenders here in Miami have always supported everything that I do, and being in the Miami cocktail community has been very important to what I do and to accomplish what I have so far."
RANGE OF BAR TOOLS
As well as opening his first bar, the past year has also seen Cabrera research a book on the history of the cantineros, and he is currently developing his own range of bar tools. "I have been working on this for 10 years so I am now getting ready to release them," he says.
Having been in the industry for three decades, Cabrera says he is close to achieving everything he set out to, as well as a few things he may never have thought of.
"I have my bar and I have my dream come true," he enthuses. "Hopefully in the future I will still be working in my bar and my book will have been published. In five or 10 years I want to be healthy and be able to enjoy my place and my family; that is probably all that I need."