The Low & No Masters 2022 results
Low- and no-alcohol drinks have taken the market by storm, and in the second staging of our Masters competition devoted to them, it's clear the quality of expressions has risen even higher.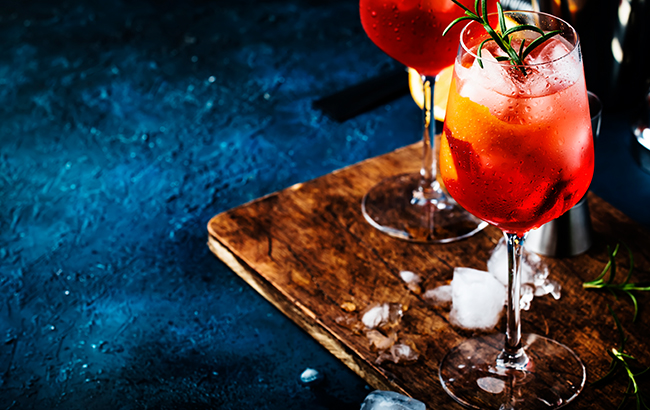 Alcohol‐free periods used to be reserved for the likes of Dry January campaigns. However, over the years, consumers' habits have evolved, and today's discerning drinkers – particularly younger generations – are increasingly partial to lower‐alcohol, or booze‐free serves. The beverage market is working hard to ensure enough variety to retain consumer interest.
Most recently, Anora Group moved into non‐alcoholic 'spirits' with three products: two non‐alcoholic 'spirits' and an alcohol‐free canned seltzer. Dutch drinks group De Kuyper also spotted a gap in the market and filled it with a range of zero‐ABV pre‐mixed cocktails. The collection includes a 0% ABV Mojito, Strawberry Daiquiri, Margarita and Pornstar Martini.
Generating a buzz
While new product launches will continue to generate a buzz around the low‐and‐no category, it's important to determine if the quality of what's being launched is also apparent. The Low & No Masters set out with a mission to find out which products live up to expectations. The competition, launched in 2021, required three panels of judges to tackle this year's entries.
The judges gathered at the Novotel Hotel in London Bridge in December to put the entries through their paces. Forming the first panel were Marie Cheong Thong, wine and spirits judge and Wine and Spirit Education Trust (WSET) educator; Nicola Thomson, director of Practical Matters; and Melita Kiely, editor of The Spirits Business, and chair of the tasting.
The second panel was headed by Matt Chambers, co‐founder of the Whisky for Everyone blog and the North London Whisky Club. He was joined by Evan Prousaefs, bar manager and assistant general manager of Los Mochis restaurant in London's Notting Hill, and Sara Jane Davis, freelance spirits writer and founder of Negroni Club UK.
The third panel comprised Sarah Miller, founder of the Gin A Ding Ding blog, and Dimple Athavia, founder of All Things Drinks.
They were joined by Bernadette Pamplin, freelance spirits writer and founder of the Under the Ginfluence blog, who chaired the team. The tasting got off to a splendid start with a Master medallist found in the first flight: Low‐Alcohol Serves. The Cotswolds Distillery collected a Master for Cotswolds Gin Essence, which was "aromatic" with "good texture", and created a "delightful, uplifted and refreshing" G&T, according to Kiely's panel.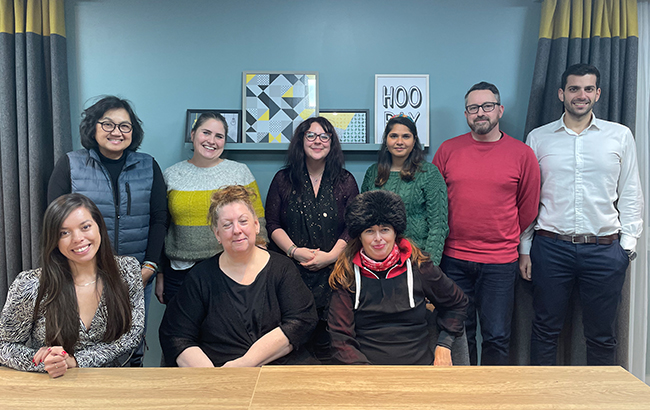 Tart and fruity
The judges turned their attention to a flight of low‐alcohol options that ranged from 6% ABV to 25% ABV. Three Master‐worthy expressions were enjoyed. The first Master award went to Pinkster Raspberry & Hibiscus Spritz, which was "tart and fruity". Stablemate Pinkster Elderflower & Raspberry Spritz also secured a Master medal for its "beautiful" nose with "lovely elderflower and white blossoms coming through". Camela collected the third Master in this heat. The judges were impressed by its "amaro‐like" qualities, and "fruit, spice and bitter" palate.
Two Gold medals were awarded, to Forty‐Five Vermouth Radiant Rose, which was "light and refreshing with tonic water", and Ricordino, described as "bright and citrusy". Two Silver medals completed the flight. Prousaefs said: "There have been remarkable leaps in quality in the category in the past year or two. There were some astonishing products that are of superb quality – very impressed."
The next flight presented to the judges was Non‐Alcoholic White 'Spirits' (less than 0.5% ABV). Once again, three products stood out from the rest to bag coveted Master medals. First, a Master award went to OP Anderson Alkoholfri Snaps Petronella.
Athavia said: "Lovely soft and delicate notes of tea and some peppermint, camomile, jasmine. Very elegant." William Grant & Sons secured two Master medals, one for Atopia – Hedgerow Berries and another for Atopia – Rhubarb and Ginger. Atopia – Hedgerow Berries delivered "lovely tart berries" on the nose and "lots of peppery spice" on the finish. Atopia – Rhubarb and Ginger was "really lovely with tonic", which "brings out the red fruit notes and ginger coolness", the judges said.
Tang of ginger
Seven Gold medals gave the flight a boost, with winners including "absolutely delicious" Seedlip Spice 94 and Lyre's White Cane Spirit, which had a "wonderful rummy nose" and "a tang of ginger on the finish". A staggering 22 Silver medals completed the round. These included: Clean T Non‐Alcoholic Oaky Agave Spirit, The Stillery Virgin, Grace, Ecology & Co – London Dry, and Ceder's Rose.
Cheong‐Thong said: "We've seen examples of this being done really well today." Thomson agreed: "There were some very good, definitive big personalities with some of these non‐alcoholic entries. There were some interesting flavour profiles."
The following flight looked at dark alcohol‐free 'spirits'. Another four Master medallists were unearthed in the Non‐Alcoholic Dark 'Spirits' (less than 0.5% ABV) heat. Lyre's collected three Master awards. The first went to Lyre's Italian Spritz, which had a "balance of bitterness and sweetness" with "lots of red fruits, cranberries and a good hit of fresh orange peel". Lyre's Coffee Originale also collected a Master medal in this flight. The entry had a "lovely coffee nose" with "chocolate and vanilla" on the palate. Lyre's Amaretti also nabbed a Master medal, celebrated for being "distinctly amaretto" with its "sweet, nutty palate".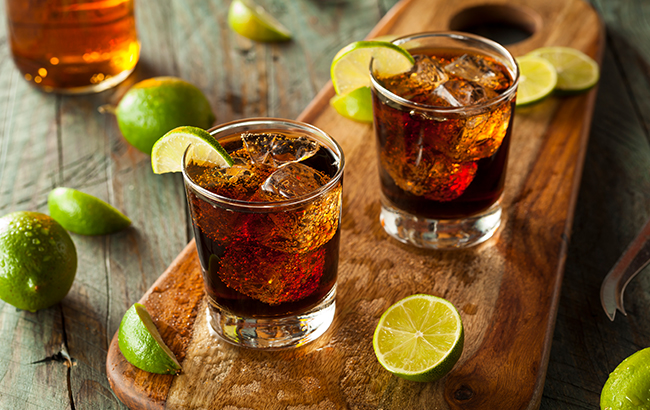 Laori Spice No 02 also won a Master medal in this round. Davis found "loads of buttery vanilla" on the nose and "a hint of cinnamon, nutmeg and marzipan" on the palate. Four Gold medals were also praised during this heat. Gold winners included Rumish, found to be a "good representation of rum", with "complexity". Clean R Non‐Alcoholic Golden Spiced Spirit also picked up a Gold, and was particularly enjoyed mixed – "the spice really evolves", the judges noted. Eight Silver medals completed the flight, including: The High Malt, Opius Nigredo and Rebels 0.0% Rum Alternative.
Stellar selection
The Non‐Alcoholic Apéritifs (less than 0.5% ABV) heat also had a stellar selection of entries. Another trio of top award‐winners were uncovered in this round. Lyre's Apéritif Rosso secured a Master medal. Cheong‐Thong said there was a "melange of sweet and bitter herbs on the nose, nutmeg, lemon and bitter melon. Lovely complexity and good length – fresh."
Opius Albedo also won a Master for notes of "fennel and sweetness" on the palate, while retaining a "lovely bitterness and notes of spices, such as cumin and cloves". The third Master in this heat was presented to Aecorn Bitter. This was found to be "fruity" on the nose and "herbal and woody on the palate" with "gooseberry and incredible depth of flavour".
Seven Gold medals were awarded in this flight. Gold‐worthy products included Cinzano Spritz 0%, with "aromatic tea, orange blossom and chocolate" aromas. Everleaf Mountain was also deemed to be up to the Gold standard, due to its "slightly saline nose, tart fruit, fresh and green" profile. The flight was rounded off with five Silver medals being awarded.
Thomson noted: "A lot of them did what they were supposed to; you didn't have to search too hard to see it was meant to be a vermouth or a bitter. In terms of alcohol‐free copies, these were a good selection." Cheong‐Thong was equally impressed by the round. She noted in particular the vermouth alternatives: "They have tried to get the 'wine‐ness' here, and they've done it pretty well."
The penultimate flight of the day presented a range of hard seltzers, a category that seems to be on a continuous upward trajectory. In December, analysis firm Grand View Research forecast that the global hard seltzer market would be worth US$49.4 billion by 2028.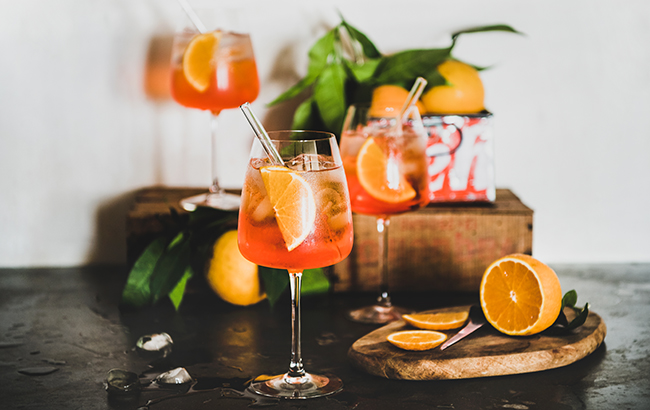 Delicious options
The Hard Seltzer flight proved there are some delicious options available on the market, such as the two Master winners from Allendale Brew Company. The producer received the top award for its Ride Mango & Passionfruit hard seltzer, which offered "juicy tropical aromas of mango and passionfruit" and was "well balanced" when sipped. Ride Blood Orange also received a Master after being praised for its "juicy orange, pithy" nose and palate.
Five Gold medals were also enjoyed in this flight, including the "fruity and floral" Sea Arch Rose Sea & T, which also offered "some herbal aromas". Five Silver medals closed the flight. Davis was impressed by the round. She added: "There were great natural flavours, great consistency; a very enjoyable category."
The final flight was filled with pre‐mixed and RTD (ready‐to‐drink) expressions. The final two Master medallists of the day came from this round: The Vida Loca Mockarita and Spritzish. The former was described as a "great alcohol‐free Margarita" with its "lime, citrusy tang that resembles the classic". Master winner Spritzish delivered a "complex palate with bitter notes" and was summed up as "refreshingly good".
Six Gold medals were also enjoyed: "sweet, complex" Daiquirish; "aromatic, earthy" Saicho Eight Immortals; "sweet, floral" Saicho Jasmine; Lyre's Classico, which was likened to a "Prosecco Spritz"; and Mocktail Rhubarb & Fennel for its "roasted rhubarb nose and hint of caramel in the background". The round ended with 11 Silver medals. Thomson said: "This was an interesting flight, although a bit hit and miss at times. The ones that did well had really defined their flavour profiles."
With the initial round of tasting completed, the judges took on the task of selecting the first Taste Master of the year. After resampling all the Master winners, the ultimate title of Low & No Taste Master 2022 was bestowed upon Lyre's Italian Spritz.
Overall, the judges felt there was marked improvement across the low‐and‐no category, and were left optimistic about the category's future. "The quality has never been better, and I think producers are trying a lot harder to make quality products," noted Cheong‐Thong.
"It's a new category still, so it does tend to be quite polarised at times. But those who are doing well are doing extremely well. I hope to see more products and more care in making them. The hard seltzers were amazing – it's going to be an interesting one to watch."
---
Low-Alcohol Serve
| | | |
| --- | --- | --- |
| Company | Product  | Medal |
| The Cotswolds Distillery | Cotswolds Gin Essence | Master |
Low-Alcohol (6% to 25% ABV)
| | | |
| --- | --- | --- |
| Company | Product  | Medal |
| Ginmeister (Pinkster Gin) | Pinkster Raspberry & Hibiscus Spritz | Master |
| Ginmeister (Pinkster Gin) | Pinkster Elderflower & Raspberry Spritz | Master |
| RTF Distillers | Camela | Master |
| Drinks of Manchester | Forty-Five Vermouth Radiant Rose | Gold |
| RTF Distillers | Ricordino | Gold |
| RTF Distillers | Kalyx | Silver |
| Fraction Drinks | Quarter G/N | Silver |
Non-Alcoholic White 'Spirits' (less than 0.5% ABV)
| | | |
| --- | --- | --- |
| Company | Product  | Medal |
| Anora Group | OP Anderson Alkoholfri Snaps Petronella | Master |
| William Grant & Sons | Atopia – Hedgerow Berries | Master |
| William Grant & Sons | Atopia – Rhubarb and Ginger | Master |
| Clean Co | Clean V Non-Alcoholic Spiced Apple Spirit | Gold |
| Bôtan Distillery | Juniper Garden | Gold |
| Diageo | Seedlip Spice 94 | Gold |
| Lyre's | Lyre's White Cane Spirit | Gold |
| Clean Co | Clean G Non-Alcoholic Crisp Dry Botanical Spirit | Gold |
| MeMento | MeMento Blue | Gold |
| Anora Group | OP Anderson Alkoholfri Snaps Klar | Gold |
| Lyre's | Lyre's Agave Blanco Spirit | Silver |
| The Stillery | The Stillery's Virgin | Silver |
| Lyre's | Lyre's Pink London Spirit | Silver |
| Salcombe Distilling Co | New London Light – First Light | Silver |
| Pernod Ricard | Ceder's Crisp | Silver |
| Diageo | Seedlip Garden 108 | Silver |
| Beyond Drinks | Laori Juniper No 1 | Silver |
| Anora Group | OP Anderson Alkoholfri Snaps Original | Silver |
| Ish Spirits | Ginish | Silver |
| Pernod Ricard | Ceder's Rose | Silver |
| Clean Co | Clean G Pink Non-Alcoholic Crisp Dry Botanical Spirit | Silver |
| Clean Co | Clean G Rhubarb Non-Alcoholic Crisp Dry Botanical Spirit | Silver |
| Diageo | Seedlip Grove 42 | Silver |
| Clean Co | Clean T Non-Alcoholic Oaky Agave Spirit | Silver |
| Bôtan Distillery | Private Collection – Hanami Blend | Silver |
| William Grant & Sons | Atopia – Spiced Citrus | Silver |
| The Stillery | The Stillery Virgin | Silver |
| Vera Spirits | Aromaticø | Silver |
| Ovant | Grace | Silver |
| Ecology & Co | Ecology & Co – London Dry | Silver |
| Bôtan Distillery | Citrus Spice | Silver |
| Ecology & Co | Ecology & Co – Asian Spice | Silver |
Non-Alcoholic Dark 'Spirits' (less than 0.5% ABV)
| | | |
| --- | --- | --- |
| Company | Product  | Medal |
| Lyre's | Lyre's Italian Spritz | Master & Taste Master |
| Lyre's | Lyre's Coffee Originale | Master |
| Lyre's | Lyre's Amare' | Master |
| Beyond Drinks | Laori Spice No 02 | Master |
| Ish Spirits | Rumish | Gold |
| Lyre's | Lyre's Orange Sec | Gold |
| Sober Spirits | Sober-Rum | Gold |
| Clean Co | Clean R Non-Alcoholic Golden Spiced Spirit | Gold |
| Sakura Fresh Japan | Ron Oscuro | Silver |
| Opius | Opius Nigredo | Silver |
| Lyre's | Lyre's Absinthe | Silver |
| Lyre's | Lyre's Dark Cane Spirit | Silver |
| Freespirited Drinks | Rebels 0.0% Rum Alternative | Silver |
| Sakura Fresh Japan | The High Malt | Silver |
| Lyre's | Lyre's Spiced Cane Spirit | Silver |
| Ovant | Royal | Silver |
Non-Alcoholic Apéritifs (less than 0.5% ABV)
| | | |
| --- | --- | --- |
| Company | Product  | Medal |
| Lyre's | Lyre's Aperitif Rosso | Master |
| Opius | Opius Albedo | Master |
| Diageo | Aecorn Bitter | Master |
| Lyre's | Lyre's Italian Orange | Gold |
| Pernod Ricard France | Cinzano Spritz 0% | Gold |
| Everleaf Drinks | Everleaf Mountain | Gold |
| Nona Drinks | Nona Spritz | Gold |
| Gimber UK | Gimber | Gold |
| Vera Spirits | Aperitivø Classicø | Gold |
| Lyre's | Lyre's Aperitif Dry | Gold |
| Freespirited Drinks | Rebels 0.0% Aperitif Alternative | Silver |
| Vera Spirits | Aperitivø Herbal | Silver |
| Diageo | Aecorn Dry | Silver |
| Everleaf Drinks | Everleaf Forest | Silver |
| Diageo | Aecorn Aromatic | Silver |
Hard Seltzers
| | | |
| --- | --- | --- |
| Company | Product  | Medal |
| Allendale Brew Company | Ride Mango & Passionfruit | Master |
| Allendale Brew Company | Ride Blood Orange | Master |
| Allendale Brew Company | Ride Tropical Guava | Gold |
| Anora Group | Say Alcohol Free Seltzer Lime & Mint | Gold |
| Sundays Hard Seltzer | Sundays Hard Seltzer Mango Passion Fruit | Gold |
| Allendale Brew Company | Ride Black Cherry | Gold |
| Sea Arch Drinks | Sea Arch Rose Sea & T | Gold |
| Mark Anthony Brands International | White Claw Natural Lime | Silver |
| Mark Anthony Brands International | White Claw Black Cherry | Silver |
| Mark Anthony Brands International | White Claw Raspberry | Silver |
| Mark Anthony Brands International | White Claw Mango | Silver |
| Allendale Brew Company | Ride Persian Lime | Silver |
Pre-Mixed/RTD
| | | |
| --- | --- | --- |
| Company | Product  | Medal |
| Mocktail Beverages | The Vida Loca Mockarita | Master |
| Ish Spirits | Spritzish | Master |
| Ish Spirits | Daiquirish | Gold |
| The Mocktail Club | Mocktail Rhubarb & Fennel | Gold |
| Saicho | Saicho Eight Immortals | Gold |
| Saicho | Saicho Jasmine | Gold |
| Lyre's | Lyre's Classico | Gold |
| AF Drinks | AF Apero Spritz | Gold |
| Lyre's | Lyre's G&T | Silver |
| Lyre's | Lyre's Dark N Spicy | Silver |
| AF Drinks | AF Classic G&T | Silver |
| Lyre's | Lyre's Amalfi Spritz | Silver |
| Mocktail Beverages | Sevilla Red Sansgria | Silver |
| NIO Cocktails UK | Virgin Bitters | Silver |
| AF Drinks | AF Cucumber G&T | Silver |
| Ecology & Co | Ecology & Co – Asian Spice & Citrus Soda | Silver |
| Mocktail Beverages | Scottish Lemonade Mockscow Mule | Silver |
| Mocktail Beverages | Karma Sucra Mockapolitan | Silver |
| AF Drinks | AF Dark & Stormy | Silver |