Casa Del Sol Tequila expands senior sales team
Tequila brand Casa Del Sol, co-founded by actor Eva Longoria, has hired former Diageo executives Clarissa Clark and Brian Condon to lead its expansion across the US.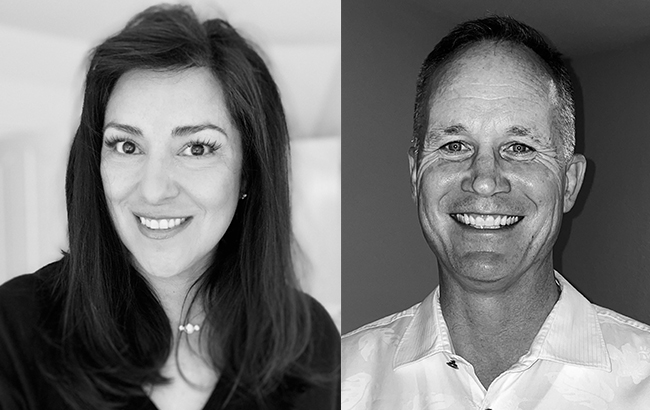 In September 2021, Longoria launched Casa Del Sol in three variants: blanco, reposado and añejo. The brand is said to combine Mexican tradition with French heritage, and is produced by a Mexican-owned and female-operated distillery.
Clark has joined the Tequila brand as senior vice president of sales, while Condon has been named senior vice president of distribution operations. Both roles are effective immediately.
Clark will lead the commercialisation process across the on- and off-trade sectors, working alongside the brand's distribution partner, Southern Glazer's Wines & Spirits.
Prior to joining Casa Del Sol, Clark helped build and lead national account sales teams across the US as director of sales for Diageo North America and Mark Anthony Brands.
Most recently, she served as vice president of sales for Tyson Foods, and previously worked in the same role for oil company Shell.
"What attracted me to Casa Del Sol was their refreshing approach to all things, from brand development, to the sustainable production and distillation process to their unique styles of leadership," said Clark.
"It's a place where I can combine my experience with my Hispanic heritage while working alongside former colleagues and customers again. We are building an innovation brand and disrupting the culture with a purpose that we can be proud of."
Condon joins Casa Del Sol from Francis Ford Coppola Winery, where he served as the general manager and senior vice president of wholesale. Prior to joining Francis Ford Coppola Winery, Condon held a number of leadership roles including director of sales for Allied Domecq and director of trade marketing for Diageo North America.
In his new role, Condon will focus on building infrastructure to support all aspects of operations alongside the brand's importer partner, Shaw Ross.
'Fresh approach'
Clark and Condon join Casa Del Sol's executive and leadership team, which includes CEO Steph Sebbag, president Colbi Corbett, head of production Alejandra Pelayo, and artesana tequilera Mariana Padilla.
"As a company and brand, we are trying to challenge the status quo," said Corbett. "We are taking a fresh approach to a lot of the foundational parts of our business that haven't felt disrupted in some time.
"Clark and Condon are integral to our business because they know the industry in depth, have a proven track record, and both believe in the mission, vision, and values of Casa Del Sol. I look forward to working with them to continue to build strong relationships with accounts, distributors, customers and other stakeholders that are so crucial to our business."