Umbrella Project plans east London bottle shop
Hospitality group The Umbrella Project will open a bricks-and-mortar retail space in London's Shoreditch neighbourhood early next year.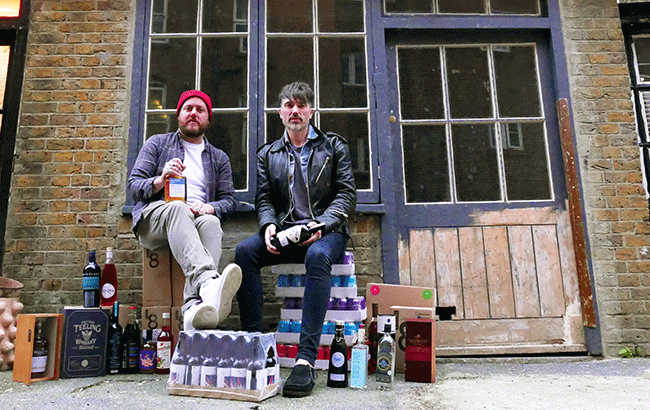 Founded in 2014 by drinks industry veterans Andy Kerr, Stephen Thomspon and Alastair Tatton, The Umbrella Project is the collective behind east London bars The Sun Tavern and Discount Suit Company.
The group also produces ciders, ginger beers and bottled cocktails at its Umbrella London brewery in north London.
The team has revealed plans to launch Umbrella Workshops, a bottle shop that will sell its Umbrella London drinks, as well as low-intervention and natural wines and spirits including Irish whiskey and poitín (traditional Irish moonshine). The Umbrella Project claims to own the largest selection of poitín in the UK.
Umbrella Workshops will be housed in an old atelier workshop built in 1895. The group intends to restore the building while maintaining many of its original features.
The shop will include a one-station bar and a tasting room, allowing customers to sample drinks before purchase. The room will serve as a development centre for the group's bottled cocktails, and for the menus of The Sun Tavern and Discount Suit Company. The space will be available for private hire, as well.
In January 2020, Discount Suit Company celebrated its sixth anniversary with a new menu.