UK whisky exports bounce back in 2021
Whisky exports from the UK returned to growth in the first nine months of 2021, while gin struggled to recover its sales.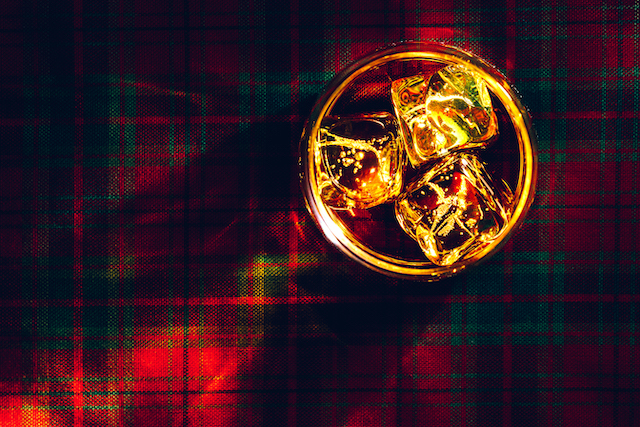 Figures from trade body the Food and Drink Federation (FDF) found that UK exports of food and drink fell by 15.9% to £2.7 billion (US$3.5bn) in the nine-month period, compared to 2019. In 2020, UK exports of food and drink dropped by 4.1%.
The FDF said the decline was mainly due to a slump in sales to the European Union, which fell by 23.7% to £2.4bn (US$3.2bn) since 2019, because of trade barriers and the impact of Covid-19.
Exports to core markets have reported large declines since 2019, including Germany (down 44.5%), Italy (down 43.3%) and Spain (down 50.6%). UK exports to Ireland – the food and drink industry's biggest market – have fallen by more than a quarter since 2019, equal to a loss of nearly £750,000 (US$993,650).
Non-EU countries reported a more positive performance, with exports up by 11.1% over the nine-month period, compared to 2020. Non-EU growth was driven by double-digit boosts in China, Taiwan and the United Arab Emirates, and a 5.4% increase in Singapore.
Whisky bounces back
Despite the declines, exports of whisky started to return to growth, with a 21% increase to £3.3bn (US$4.3bn) in Q3 2021. But the category is yet to return to 2019 levels when it reached £3.7 billion (US$4.9bn).
Gin, the UK's sixth largest food and drink export, reported a double-digit drop in the first nine months of 2021, falling by 10.4% year over year. Between 2019 and 2021, gin recorded a 24.8% drop from £513.7m (US$680.5m) to £386.3m (US$511.8m).
Besides whisky, salmon and soft drinks were the only categories among the top 10 food and drink export products to post growth. Salmon rose by 20.7% and soft drinks increased by 11.5% over the nine-month period.
In the Gulf Cooperation Council, a union of six Gulf countries, sales of whisky improved over the past year, growing by 39.3% to £60.1m (US$79.6m). However, exports are still down 29.6% on pre-pandemic levels from 2019.
In the United Arab Emirates, whisky increased by 47.3% to £55.5m (US$73.5m) in 2021. Yet, exports remained down by 19.5% on 2019.
Whisky exports to the Association of South East Asian Nations (ASEAN), an economic union of 10 South East Asian member states, also recorded double-digit growth. Whisky rose by 13.2% to £217.6m (US$288.3m) in 2021 but was down by 21.8% on 2019 levels. Whisky exports to the Philippines declined by 11.3% in 2021 to £3.9m (US$5.1m).
The FDF noted that the UK is due to introduce its delayed import controls on products arriving from the EU in 2022. The group warned this will further affect the cost and availability of food and drink supplies from the EU, including key ingredients and raw materials required by UK firms.
Dominic Goudie, head of international trade for FDF, said: "It is extremely disappointing to see how badly our trade with the EU has been affected, with our smallest exporters hardest hit. It is essential that the government works constructively with the EU to improve the implementation of the Trade and Cooperation Agreement to ensure that it works for small businesses, otherwise this downturn will be here to stay.
"The UK government's recent announcement of plans to take forward the FDF's proposals to set up a new Food and Drink Export Council, and put in place new in-market support, are welcome. It is vital that the UK government and devolved nations continue to work with industry to put in place a new model of partnership to support food and drink exporters."
Sales of gin in the UK off-trade reported a stagnant performance in the 12 months to September 2021, according to a new report.
Karen Betts, the CEO of the Scotch Whisky Association (SWA), will depart the trade group to become the chief executive of the FDF at the end of 2021.
Mark Kent, former British ambassador to Argentina, will lead the SWA as CEO in January 2022.