M&S takes Aldi to court over gin liqueur
British retailer Marks & Spencer has filed a trademark lawsuit against discount supermarket Aldi over a gin liqueur range containing gold flakes.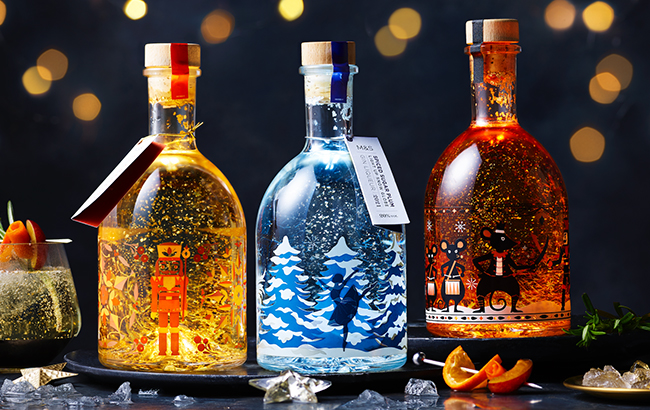 Marks & Spencer (M&S) filed the lawsuit in the UK's High Court on 3 December, alleging that the German retailer's Infusionist Gold Flake Gin Liqueur range infringes on the trademark of M&S' Light Up Snow Globe Gin Liqueur.
M&S' Light Up Snow Globe Gin Liqueur range includes a clementine-flavoured expression containing 23-carat edible gold leaf, a blood orange variant, and a spiced sugar plum gin liqueur, which has a 'mince pie-like flavour' and contains silver leaf. Madagascan Vanilla Rum Liqueur was also added to the range this year.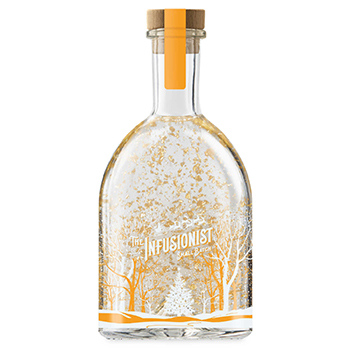 Aldi offers a Gold Flake Clementine Gin Liqueur and Gold Flake Blackberry Gin Liqueur. The expressions also contain 23-carat edible gold leaves and have a light-up function.
The British retailer is seeking a ban to stop Aldi from breaching its design, asking it to surrender or destroy the stock and pay damages.
An M&S spokesperson said: "M&S has a proud history as a leading British innovator and for over 136 years customers have turned to M&S for unique, original, quality products – conceived, created and developed by us working with our trusted suppliers and produced to the highest standards.
"Our customers have confidence in our products because they trust our quality and sourcing standards so we will always seek to protect our reputation for freshness, quality, innovation and value – and protect our customers from obvious copies."
The Spirits Business has approached Aldi for comment.
In May 2021, supermarket chain Lidl was ordered to temporarily withdraw its Hampstead gin brand across Scotland following a trademark battle with the producer of Hendrick's.