Kate Hudson teams up with cannabis drinks brand
Actor Kate Hudson has created a festive campaign to promote her King St Vodka brand and cannabis-infused beverage Cann.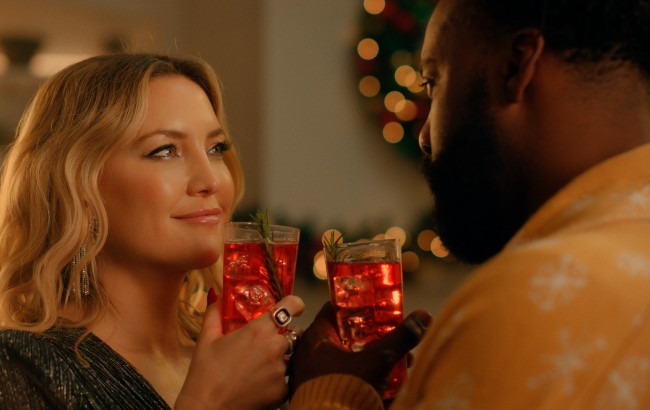 Hudson stars in the campaign alongside her childhood friend Baron Davis, who aim to show how it's possible to mix alcohol and cannabis in a 'safe' way.
Hudson said: "Most people don't know that Baron and I were good friends in high school, so it's exciting to share that and have fun with him on screen. King Street and Cann Cranberry Sage mixed is one of our favourite ways to celebrate together – it's just the perfect holiday drink."
The video was directed by Hannah Lux Davis and is set to the new Christmas album from Darren Criss, who also features as an 'elf on a shelf' in the advert.
The campaign was created to mark the launch of the Cann Unspiked and King St Vodka Christmas gift pack.
The pack includes a bottle of King St Vodka and two six-packs of Cann's Cranberry Sage Unspiked. It is priced at RRP US$54.99 per pack.
"Cann is all about alcohol substitution, but we're also a brand that says 'screw it' every so often for a special occasion," said Luke Anderson, co-founder of Cann. "While mixing cannabis and alcohol has had a bad reputation in the past, we think that when you carefully moderate both it can be a delightfully indulgent (and safe) experience.
"Kate and I developed the recipe for the Cann-berry Vodka to be mild and sessionable, so that if you drink three of them you only consume 6mg THC and three shots total.
"Instead of being so high that you can't socialise, or so drunk that you get sloppy, you can experience a delightfully fun buzz without the painful hangover that would come with twice as much booze."