Irish whiskey sales at 'all-time high'
Global sales of Irish whiskey bounced back with a 'strong double-digit' increase to reach record sales in 2021, the Irish Whiskey Association said.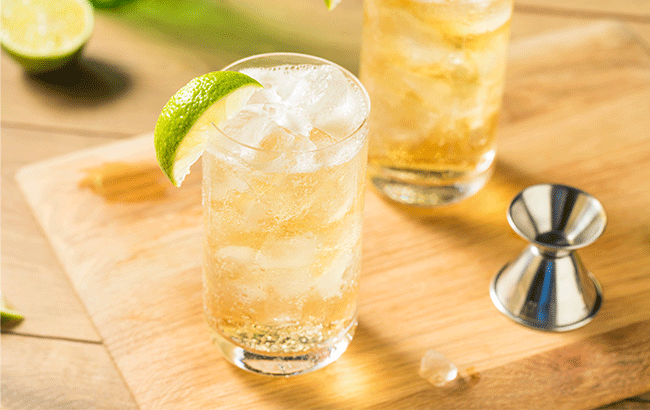 In a summary of the category's achievements from the past year, trade body the Irish Whiskey Association (IWA) noted a number of 'significant global achievements' in 2021.
After a 4% drop in global sales in 2020 – mostly driven by the collapse of travel retail – Irish whiskey experienced a 'strong double-digit' rebound in 2021 with sales at an 'all-time high'.
The most recent figures from the CSO (Central Statistics Office) showed the value of Irish whiskey exports to India for the first 10 months of 2021 were up by 106% compared with the full 12 months of 2020.
William Lavelle, head of the IWA, said: "Our vision is to secure the position of Irish whiskey as one of the world's leading craft spirit categories, built on a vibrant and sustainable industry.
"To deliver on this vision, we aspire for the Irish Whiskey Association to be the most effective and dynamic spirits category association in the world.
"In 2021, our association secured substantial achievements on international trade, protection and regulatory matters, all of which benefit the entire Irish whiskey industry. With the active commitment and contribution of our many member companies, we look forward to achieving more in 2022."
Additionally, more than 90% of Irish whiskey global sales now benefit from legal protection.
The IWA also said there had been investigations into more than 55 infringements of the Irish whiskey geographical indication.
Other highlights from the past year include the introduction of a new label approval system, and a new industry upskilling course to grow awareness about Irish whiskey among hospitality staff. The course had 118 participants in the first intake.
Furthermore, tariffs on Irish whiskey in the US and Nigeria were eradicated in 2021, and were reduced in Canada.
The IWA also celebrated the inclusion of new rules-of-origin in the UK-Australia free trade agreement to protect cross-border Irish whiskey supply chains in Ireland.
Looking ahead to 2022, these are the Irish whiskey brands to watch as chosen by The Spirits Business editorial team.