Drizly: Tequila to 'challenge' vodka in 2022
E-commerce and on-demand delivery platform Drizly believes Tequila will be 'challenging vodka' for shelf space in 2022.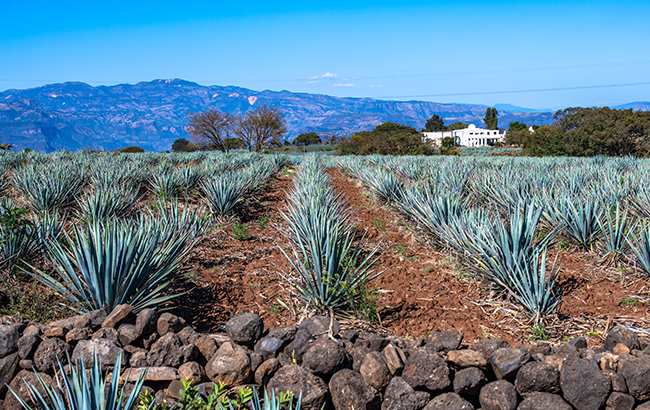 Drizly has released its third annual Bev Alc Insights by Drizly Retail Report, which surveyed more than 500 alcohol retailers across North America during November 2021. The report also incorporates sales data from Drizly's platform in 2021.
The report said 2022 could be the year 'Tequila outsells vodka'. Almost 80% of retailers intend to list more Tequila next year, on par with Bourbon. Drizly highlighted that Tequila's share of spirits on the e-commerce platform has increased by 13% over the last few years, while vodka has dropped by 2%.
Cathy Lewenberg, chief operating officer at Drizly, said: "We know alcohol retailers have a strong pulse on consumer behaviour and demand as they see trends and shifts first-hand in their stores day in, day out.
"We've observed more of our retail partners on Drizly also leveraging Drizly's data and insights to help drive their decision making when it comes to stocking new products.
"Combining their real-time observations with these data-driven insights – the perfect mix of art and science – helped form our annual retail report with a deep understanding of what's to come in 2022."
Other trends observed in the report include craft beer stealing shelf space from hard seltzers – despite half of those surveyed planning to carry more hard seltzers next year. However, 23% of retailers plan to stock less hard seltzer in 2022.
Furthermore, 66% of retailers said they were looking to stock locally made products, followed by organic and natural products (60%).
More than 50% of retailers see cannabis- and CBD-infused beverages as having the industry's biggest growth potential. This is almost double the number of retailers that cited non-alcoholic products (26%).
Bacardi has also recently published a report, which named Tequila as the top trending spirit for 62% of bartenders around the world, driven by premiumisation.