Whisky leads EU spirits sector in value and volume
A new report has revealed the production volumes and turnovers for the European spirits sector, with whisky leading the way.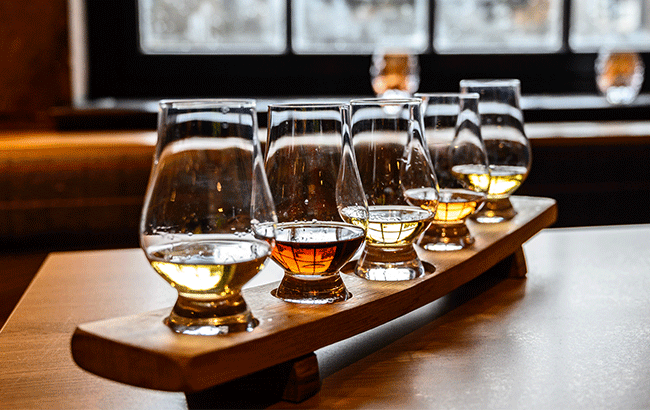 Earlier this week, trade body Spirits Europe unveiled The economic and ecological footprint of the spirits sector in the EU, the UK, Norway and Switzerland, a new report analysing the impact of the industry in the EU-plus region.
Based on figures from 2019, the research found that Scotch and other whiskies accounted for 31% of all spirits volumes produced in EU-plus countries, with 8.75 million hectolitres of Scotch made and 1.29m hectolitres of other whiskies.
The joint category delivered nearly a third of the region's total production turnover, at 29%; Scotch whisky brought in €6.58 billion (US$7.43bn), and other whiskies delivered €1.1bn (US$1.24bn).
Vodka was the second-biggest category in terms of volume, with 8.25 million hectolitres and 25% of production, and accounted for 20% of turnover, with €5.3bn (US$5.99bn).
Flavoured and national spirits, including liqueurs and speciality spirits such as aquavit, posted 24% of volumes, with 7.61m hectolitres produced, and made up a quarter of the sector's turnover, with €6.7bn (US$7.57bn).
Brandies other than Cognac accounted for 8% of volumes, with 2.58m hectolitres, and 7% of turnover, with €1.84bn (US$2.08bn).
The sector produced 1.48m hectolitres of Cognac which garnered €3.13bn in turnover – the fact that it was produced in 'relatively small' quantities but sold for higher prices indicates the category's premiumisation.
Gin registered 5% of volumes (1.59m hectolitres) and 5% of turnover (€1.42bn).
Rum rounded out the rankings, with 1% of volume production (0.46m hectolitres) and 1% of value (€0.29bn).
Spirits Europe recently elected MG Destilerías chief executive Manú Giró as its new president.