Lyre's on track to reach $1bn valuation
By Nicola Carruthers
Non-alcoholic 'spirits' producer Lyre's has secured £20 million (US$26.8m) in funding to increase its marketing and expand production.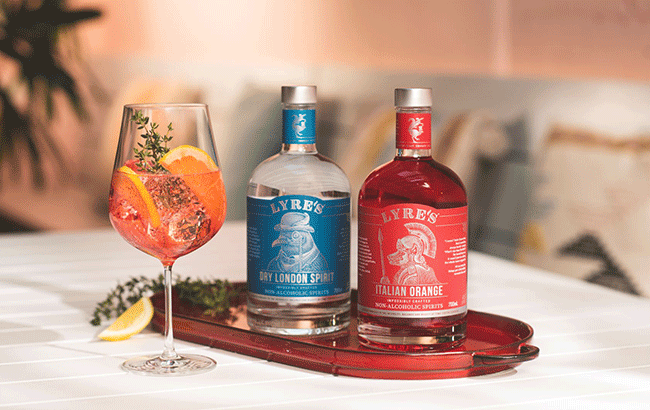 The latest fundraising round means the Australian business is now worth £270m (US$362m) after less than a two and a half years of trading.
The £20m capital will be used mainly for marketing and to create more than 50 new jobs at the company.
Furthermore, the funds will be used to boost the company's production capacity to meet demand at its sites in the UK, Germany, Australia and the US.
Lyre's has formed a research and development division in partnership with beverage technology giant Döhler. The unit will focus on creating new products and continued innovation in the sector.
Founded in 2019, Lyre's is available in more than 60 countries, with listings in 50 major retailers.
The brand said it is on track to reach £50m (US$67) annual revenue by the end of 2021.
"Millennials and older Gen Zs are drinking less alcohol than any generation before them, but the mindful drinking movement transcends generations and cultural borders," said Mark Livings, Lyre's co-founder and CEO.
"We're not only growing our business – we're expanding the whole category, entering territories like the Middle East and Far East virtually uncontested.
"The pace of growth we're seeing is exceptional. We sold our first bottle in 2019 and today we're selling one at least every 30 seconds."
Livings added that the company is set to become the fastest independent beverage brand to reach unicorn status – a valuation of more than US$1 billion.
According to Nielsen figures cited by the brand, global off-trade sales reached US$3.1bn across the low- and no-alcohol categories in the past year – up from US$291m the previous year.
In the UK, the low- and no-alcohol sector is predicted to be valued by more than US$1.5bn in 2025, according to the IWSR Drinks Market Analysis' No and Low Alcohol Strategic Study 2021.
Lyre's said it continues to outpace the category's growth, driven by low capital expenditure requirements, 'first move advantage' in a number of global markets and highly scalable production methods.
This year, Lyre's has entered 20 countries, including China, added four new e-commerce stores and secured 20 major retail listings.
In addition, the producer manufactured its one millionth bottle and developed six new products, including Pink London Spirit and five ready-to-drink beverages.
In September last year, Lyre's secured £9 million (US$11.5m) in funding.