Jatt Life hires ex-Pernod director
By Nicola Carruthers
English spirits brand Jatt Life has appointed Chris Ellis, former commercial director for Pernod Ricard UK, to its board as a non-executive director.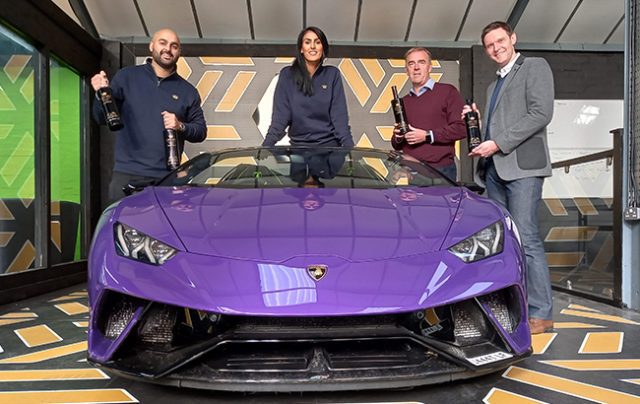 Launched in March 2020 by Wolverhampton-based couple Baz and Sunny Kooner, Jatt Life's portfolio includes four vodkas, an Irish whiskey and a gin.
During Ellis's 16-year career at Pernod Ricard, he drove the company to its highest market share in the UK on- and off-trade channels. In July 2020, Ian Peart succeeded Ellis as commercial director for Pernod Ricard UK.
Ellis said: "Jatt Life is a disruptor brand but behind the imagery of fast cars, the high life and influencers there is a sound business that is being built on the strongest of foundations.
"The vodka market is ripe for strong growth driven by disruptor brands like Jatt Life. It is attracting a new generation of drinker who want to see some new names with big personalities offering them a quality product, which is precisely what Jatt Life is doing."
The company has also hired Birmingham-based Gateley's Legal as part of its plan to surpass the US$1 billon valuation barrier. Gateley Legal's partner, Tom Rush, will advise the producer.
The brand said it has sold more than 200,000 bottles of vodka across the UK, Australia, Canada and New Zealand.
The company is based in a 15,000-square-foot site in Kingswinford, with all of its operations, including distilling, moving to the premises from January 2022. The move will allow the brand to significantly increase its production.
Baz added: "We said when we set Jatt Life up that we wanted to do things differently as well as bigger and better than anyone else, and we've got huge ambitions to create a brand that will eventually earn unicorn start-up status.
"It's a huge undertaking and we've made an incredible start but bringing Chris and Tom on board is a game changer for Jatt Life, because of their expertise and experience is unrivalled when it comes to turning brands like ours into world leaders."