Armagnac: can France's craft spirit keep up with demand?
While other spirits are ruled by huge brands and corporations, Armagnac producers are true independents, often with tiny teams – and their artisanal approach is paying dividends.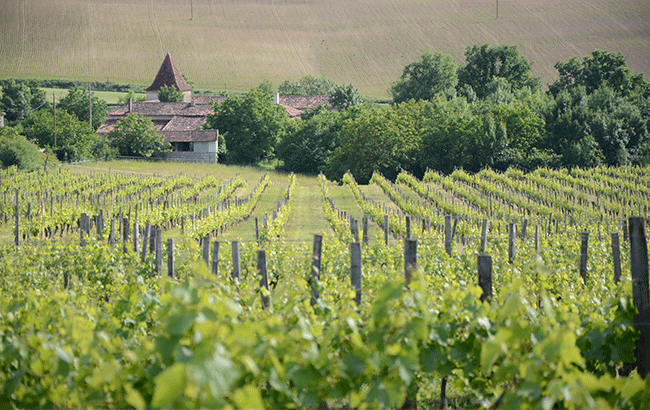 *This feature was originally published in the September 2021 issue of The Spirits Business magazine.
When the first lockdowns began in 2020, Armagnac suffered badly. "The first couple of months of the pandemic were pretty terrible; everything just came to a halt," says Maeva Vidonne, head of communications at the spirit's trade body – the Bureau National Interprofessionnel de l'Armagnac (BNIA).
"A lot of producers started doing online sales themselves, and those who usually sold direct to consumers at the property or at trade fairs, did the whole drive‐through thing." Demand gradually increased and "interestingly enough, sales have rocketed since the beginning of 2021, with a 21% increase in volume in France, and 28% in exports," she says, quoting figures to the end of May that also showed a 33% jump in export value.
Whether that momentum can be sustained remains to be seen, but Jéróme Lassus from Le Club des Marques, whose brands include Jean Cavé and Clós des Ducs, sounds optimistic. "So far it's better than 2019," he says. "Last year the national market was down by 20% and our exports were up by 7%. Now it's exploding."
Growth trend
Denis Lesgourgues, owner of Château de Laubade, is equally upbeat. "Before the pandemic, we posted a moderate but consistent growth in the past five years," he says. "Overall, we registered a 12% growth in 2020 over 2019 in spite of the pandemic. This is remarkable in view of the closing of the bars and restaurants; and 2021 is on the same growth trend."
Compared with Cognac, which is vastly bigger in scale and driven by global power brands such as Hennessy and Martell, Armagnac appears almost unbranded. The big players are absent, bar a token presence from Pernod Ricard with its Marquis de Montesquiou Armagnac, and La Martiniquaise‐Bardinet with Saint‐Vivant, and neither could be considered strategic brands for their French owners. This leaves the spirit's annual production of around five million bottles, compared with Cognac's 2019 sales of 216.5m, in the hands of hundreds of smaller producers. The resulting image is far more diverse and artisan, which is a big part of Armagnac's appeal.
"We say Armagnac is ticking all the current boxes of consumers who are looking for authenticity," says Vidonne. "They're looking for transparency in terms of production methods in an AOC with relatively strict rules to ensure quality. And they're looking for direct contact with the men and women who produce it. You get that with Armagnac – it's so 'craft'; and that's 'craft' in the true sense of the word."
Serge Der‐Sahaguian, CEO of Janneau, agrees, and says: "Janneau is one of the big Armagnac brands, but there are just three people involved in producing our eau‐de‐vie. The big groups got out of Armagnac some 20 years ago, and I don't see them coming back soon."
Exports account for 90% of Janneau's volumes, compared with 55% for the category as a whole, and it is one of the few Armagnacs in travel retail. "Duty free is one of our four key markets," he says, cheerfully admitting that 2020 was a disaster for the sector. "We had planned in our budget for a 90% fall, but in fact we did even worse, and were down 95%."
He believes the relationship with other French brandies is "not as obvious as you'd think," and says: "Armagnac did not benefit from the big boom you've seen in Cognac, and we're not specifically targeting Cognac drinkers rather than the people who appreciate single malts, for example."
Jérôme Castledine, Château Bordeneuve's commercial director, feels the same way, and says: "We shouldn't make direct comparisons with Cognac. It's not the same product and doesn't fulfil the same function."
Demystify the category
A key point of difference between the two spirits is vintage Armagnac, which is aged in casks stretching back decades in the producers' cellars and whose bottles are often bought as gifts for big birthdays and celebrations. How many of them gather dust waiting for that elusive 'special occasion' to be drunk is unknown, but Castledine is convinced vintage Armagnac has restricted the market, adding: "My focus for the last four or five years has been trying to demystify and open up the category."
The BNIA is on a similar mission and rather than talking up the vintages now actively promotes younger expressions including blanche Armagnac, which comes straight from the still with no wood ageing. "They are aimed at consumers who want to open a bottle, and don't want to spend hundreds of dollars," says Vidonne. "They're easy to drink, and you can use them in cocktails or over ice. They're not complex; they're approachable."
Vintage Armagnac has premium credentials but also a slightly fusty stereotype consumer of an old guy sipping it by the fire. "Armagnac should be on the cocktail list, and something should be done to get it out of consumption by the fireside," says Der‐Sahaguian. "But I think blanche is a bit of a gimmick. It's better to focus on our core strengths." In Janneau's case that means blends like VS, VSOP and XO, and various age statements.
Dartigalongue, a small, family‐owned producer with annual sales of 55,000 bottles, carries a similar line-up, though it recently added an Experience range of much younger expressions. These include a blanche called Un‐Oaked, a two-year‐old Dry‐Cellar and Double‐Oaked.
Young product
"We have to find a way to get value from Armagnac less than 10 years old," says Dartigalongue's managing director, Benoît Hillion. The traditional focus on vintage expressions has kept the category ticking over, but not booming, which is why he feels the industry must think about young products. He says: "We distil enough for our current sales, and Armagnac production has been pretty stable for the past 10 years. If the market is more positive, we will have to distil more." After France's devastating spring frost this year, he says: "The 2022 vintage will be really important for everybody."
At Club des Marques, Lassus hopes the region can maintain a balance between production, sales and what is laid down for the future. "If we sell too much, in 10‐15 years' time we won't be able to supply any 2021 Armagnac," he says. "We have to produce more to respond to demand, and have enough to keep in our cellars, otherwise we will lose the differentiating factor of our vintages."
The BNIA is working on the issue, as Vidonne says: "We have a strategic plan for the next 10 years, which we are hoping to release by the end of this year, in terms of what we're going to plant, what we're going to distil and what we're going to sell. If we keep producing what's been sold, we are never really going to take off."
The BNIA believes there's market share for the taking, but its plan to persuade producers to pump up the volume could prove challenging, as Castledine explains: "The problem they're going to face is that there are quite a few 'grandma and grandpa' setups, who are fabulously talented at growing grapes and distilling, but they don't understand marketing."
And even those that do may struggle to find the time or resources required, especially in somewhere like the US where "you have to chuck money at it," says Castledine. "Unfortunately, it's a big boys' market, and it's best to wait for people to come to you, saying 'can I have your product'."
Château de Laubade claims to be the leading brand by value in the US. "Armagnac is seen very positively by the US whiskey and Bourbon consumer as a true craft spirit," says Lesgourgues. Both Armagnac and Cognac were briefly hit by 25% US tariffs imposed on 12 January 2021, but these were removed on 5 March and don't seem to have dampened demand for Armagnac. In the first five months of this year the value of US shipments jumped by 59.6%, according to the BNIA.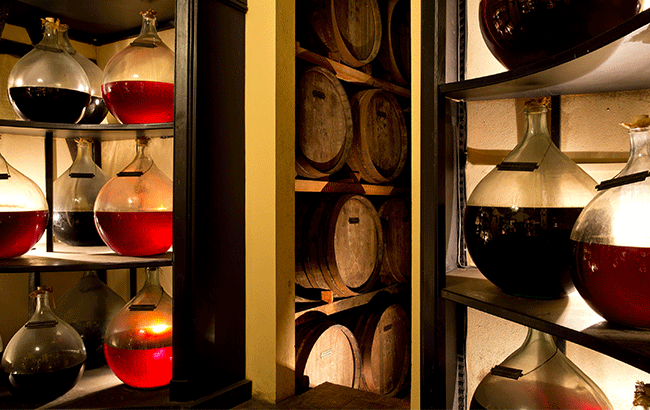 "When I went to the US in 2018 for the first time, I had to explain what Armagnac was," says Lassus, but three years later he is impressed by the level of knowledge among consumers.
In the US and elsewhere it seems people have had the time and inclination to explore the category online which has become a burgeoning sales platform for producers.
"By spending a few pounds on e‐commerce, you can generate real turnover," says Der‐Sahaguian at Janneau. "And we've got very good results in the UK from Amazon."
Online sales were also strong through the independent off‐trade, according to Martin Oppenheim at Fells, Janneau's UK importer.
"It really helped pick up a lot of the slack from duty free, which virtually stopped overnight, and the on‐trade, which saw a very rapid decline," he says. The BNIA reports UK shipments grew by 13.9% by value this year to 31 May, which adds to the case for increasing production. Will Armagnac producers take the plunge and accept the risks involved, or will they carry on producing to order? It seems France's 'other brandy' is at a crossroads.