Amber Beverage buys Walsh Whiskey
Luxembourg-based Amber Beverage Group (ABG) has acquired Irish whiskey producer Walsh Whiskey for an undisclosed amount.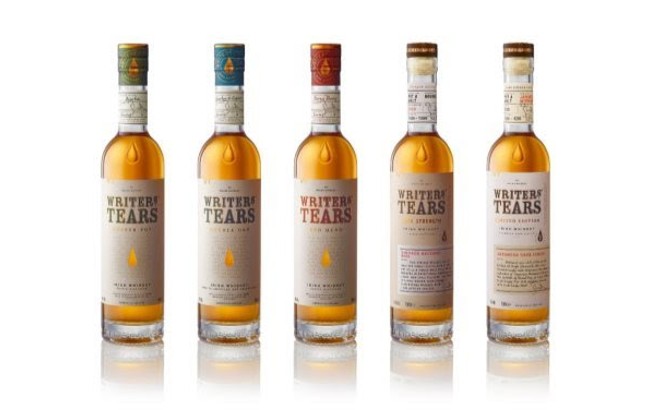 The takeover is effective from today (11 November) and marks ABG's first move into Irish whiskey.
Walsh Whiskey was established in 1999 by husband-and-wife team Bernard and Rosemary Walsh.
The company's portfolio includes The Irishman and Writers' Tears whiskeys, which are available in more than 50 countries.
Jekaterina Stuģe, CEO of Amber Beverage Group, commented: "This is a major step for us as a company. We already own and bottle 100 brands as well as distributing and selling more than 1,300 third-party brands.
"This is the first time we have entered into the whiskey sector and we are particularly pleased that ABG is now part of the consistently high-growth story that is the super-premium end of the Irish whiskey market."
All existing management and staff at Walsh Whiskey will remain in place following the acquisition, and Bernard Walsh will continue as managing director of Walsh Whiskey.
He said: "We are delighted to embark on a new phase of growth as part of Amber Beverage Group.
"Given the underlying strengths of our brands and of the long-term trajectory of Irish whiskey, this is a logical next step for us, providing a means of scaling up the business so that a greater number of consumers have the opportunity to participate in the search for the perfect drop or 'taoscán' of whiskey.
"I will continue to oversee all aspects of the business and in particular the development and production of our whiskeys, ensuring continuity of the same flavour profiles and high standards that have been the foundation of our success.
"Our talented team is excited by the greater opportunities that come from being part of Amber Beverage Group. I also take this opportunity to acknowledge the role that our dedicated team has played in helping make Walsh Whiskey the success it is today."
Last month, ABG rebranded more of its companies under the unifying name 'Amber'.
Furthermore, earlier this month, ABG, which also owns brands such as Rooster Rojo Tequila and Riga Black Balsam, set up a business in Germany.