The Travel Retail Masters 2021 results
With the travel industry making tentative steps back to some semblance of normality, spirits brands are ramping up their travel retail offerings. Melita Kiely highlights the expressions you should be putting in your hand luggage.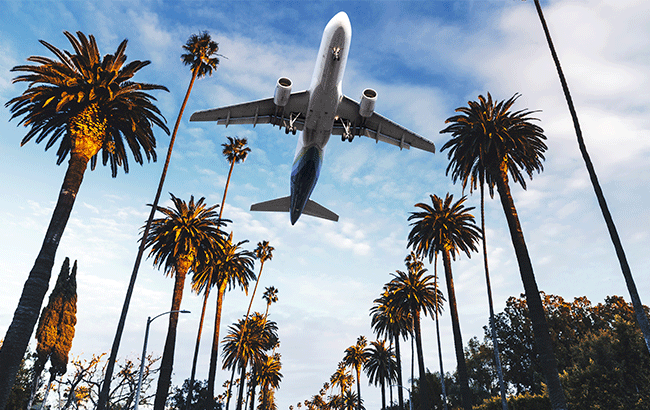 There is no denying it – travel is slowly, but surely, returning. Over the past few months, social media feeds have been awash with holiday snaps, plane photos documenting the inaugural post‐pandemic flight, and a steady return to 'normal'.
Insights from the International Association of Airport and Duty Free Stores (IAADFS) in June painted a positive outlook for the travel retail sector. The Business 1ntelligence Service Recovery Monitor for the second quarter of 2021, compiled by IAADFS with data from research agency M1nd-set, forecast traveller numbers in 2021 would recover to 52% of pre-pandemic levels. They are expected to exceed pre-pandemic numbers by 2023 and hit 5.6 billion by 2030 – albeit a 7% drop compared with pre-Covid-19 forecasts, to factor in around two to three years of lost growth in the channel.
As travel opens up again, brands are hoping to reconnect with shoppers in duty free. The Travel Retail Masters 2021 looked to assess the quality of spirits available in travel retail, aided as always by an expert panel of tasters. Once Sensible had packed all of the entries to ensure total anonymity throughout the tasting, the judges gathered at the Novotel Hotel in London Bridge, UK.
The judges comprised: David T Smith, co-founder of the Craft Distilling Expo; Bernadette Pamplin, spirits writer and judge; Derek Millar, retired whisky sales advisor; and Melita Kiely, editor of The Spirits Business magazine, who chaired the tasting.
Vegetal notes
In the opening Vodka flight, a Gold medal was presented to Royal Mash Vintage Vodka 2020. The vodka offered "some green, leafy vegetal notes on the palate" and was described as "quite fresh".
A Silver medal was also awarded to Tovaritch! in this flight.
Pamplin said: "These were very different from each other. [Royal Mash Vintage Vodka 2020] was lovely and complex, everything worked really well together. It was good to see two styles of vodka doing things differently."
Proceeding onto a flight of Gin, and Death's Door Gin took home the inaugural Master medal of the day. The gin had "some earthiness" on the nose and was "very spicy with some anise" on the palate. Millar was impressed: "I really enjoyed the juniper nose, but it also had a real fennel seed hit to it, which actually held on in the finish."
Smith was equally enthused about the Master winner. He added: "It's quite indicative of travel retail, where you want to have something a bit different, and those spices delivered that. It's a good example of the sort of thing you would buy in travel retail."
It was double Gold in the Cognac flight, with one of two medals awarded to Rémy Martin Club. The Cognac was enjoyed for its fruity nose of "fresh pears, medjool dates" and "baked apples, raisins, and a hint of wood" on the palate. "An easy-sipping Cognac," the judges agreed.
The second Gold went to Delamain XO. With its "really gorgeous nose", the panel also found a "rich, woody warmth" on the palate and "wonderful juicy notes on the finish".
"While there wasn't quite the level of complexity I was expecting, these were some fantastic examples of Cognac," Smith noted. "What they show is there's a great range of spirits in travel retail."
In the Scotch Whisky round, two Master medallists proved particularly popular with the judges. Master winner Loch Lomond Madeira single malt Scotch had a "silky texture, some dried fruits, a little Christmas spice and nice sweetness". "It was the sort of thing that if you're travelling to stay with someone who you know likes whisky, and you want something special – anyone who enjoys whisky would enjoy this." "Rich and indulgent" Glen Scotia Victoriana also secured a Master medal, with notes of "apple and pastry, hints of spice and Christmas cake". Pamplin noted a "nice added sweetness with water".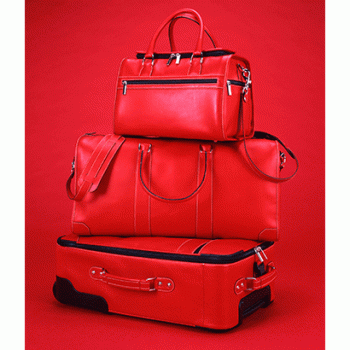 Six Gold medals enhanced the flight, including awards for Glenmorangie The Tribute, Glenmorangie The Elementa and Glenmorangie The Accord. The Tribute had "gentle wisps of iodine and a peppery finish", while The Elementa was "warm and rich with honey and blackberry notes". The Accord was found to smell like "rich chocolate custard" leading to "stewed red fruit, like an autumnal crumble" on the palate.
The round concluded with three Silver medals, which all went to Loch Lomond Group whiskies.
Smith added: "This is what travel retail whisky is about. Travel retail is a rarefied chance to buy these things, and the liquid should reflect that really. You need something that makes you go 'wow' and makes you want to buy it straight away."
Exceptionally strong heat
The American Whiskey contingent was an exceptionally strong heat, producing four Master medals. Sazerac Company was the proud owner of each Master medallist – and the four Golds and three Silvers that were also celebrated in this flight.
The company's 1792 Small Batch whiskey had "great balance" with fruity notes of "apricot, peach and banana", enhanced by a "slight nuttiness". Millar said: "I thought it had a lovely fruity balance, really superb. Slightly oaky, with a cinnamon nose to it, then the fruit kicked in later on."
Thomas S Moore Cabernet Sauvignon Finished Bourbon also received a Master medal, hailed for holding its higher ABV well. Tasting notes included "icing sugar, a hint of spice" and a "dry finish".
Sazerac's 1792 Bottled in Bond was found to be deserving of a Gold medal after delivering tastes of "orange zest, candied ginger and a nice sweetness to balance".
And completing the Master run was 1792 Full Proof, with its "complex, inviting aroma". The judges found this whiskey to be "big and bold" with "resin, dry spices, raisins and apricots". Millar added: "American whiskey seems to be getting stronger and more diverse, moving beyond just sweet vanilla oak. It really works at 45% ABV and beyond; that's when it's in its element."
Next on the agenda was World Whisky. This flight delivered a trio of Gold awards, including a medal for Penderyn Faraday. The Welsh whisky had a "caramel sweetness" with a "hint of citrus and biscuits". Pamplin noted: "This was a nice little drop, lovely nose, soft and earthy, with a nice character on the palate: more fruity, earthy stuff going on and some Demerara sweetness. Really quite lovely."
Fraternity Spirits collected a Gold medal for its Nobushi Single Grain Japanese Whisky. This was found to be a "nice gentle whisky, approachable" and was recommended as a good entry point for new whisky drinkers.
Fraternity's Kensei Japanese Whisky also won a Gold medal, enjoyed for its "nice texture, pear notes" and the fact it would be "perfect for Highballs".
Nobushi Japanese Whisky rounded things off with a respectable Silver medal.
In the Rum round, La Hechicera collected two Gold awards. La Hechicera Serie Experimental No.2 – The Banana Experiment delivered lots of "overripe banana" on the nose, leading to "flambé, cooked banana" on the palate. La Hechicera rum also received a Gold medal for its "rich, classic rum notes, sweetness and woodiness". Two Silvers went to El Ron Prohibido 15 Gran Reserva and El Ron Prohibido 12 Reserva.
In the closing round – Tequila – the last two Master medals of the day were discovered. Master winner Corralejo 1821 was praised for "woody spice" on the palate and "mellow agave, with some warming oak".
Corralejo Reposado Tequila also won the top accolade for its "sweet agave notes" on the nose and "caramel, light honey and peppery agave" palate.
Three Gold medals were dished out to Corralejo Añejo Tequila, Corralejo Tequila Añejo 99,000 Horas and Corralejo Blanco Tequila. Smith noted: "I was impressed; overall this was a very good flight. I did enjoy [Corralejo Reposado Tequila]; I thought it was excellent. It packed a lot of flavour into a light, open, elegant drink."
With Tequila wrapped up, it was time to revisit the day's Master winners and decide which product deserved to be crowned Travel Retail Taste Master 2021.
The judges once again looked favourably upon the American whiskey sector, and bestowed the top award to Sazerac Company's 1792 Small Batch.
Millar said: "The biggest surprise was the diversity and quality of the American whiskeys; this sector has really picked up. It was great to see a broad range of whiskeys."
Smith agreed and noted how the quality and variety of spirits sampled today should give consumers cause to browse duty free once again when they return.
"I've always been a big fan of travel retail spirits and this year did not disappoint," he said. "Very nice to see such a great range of products. I'd say you should still give yourself an extra hour to mooch around before your next flight."
---
Vodka
| | | |
| --- | --- | --- |
| Company | Product  | Medal |
| Royal Mash | Royal Mash Vintage Vodka 2020 | Gold |
| Tovaritch Spirits International | Tovaritch! | Silver |
Gin
| | | |
| --- | --- | --- |
| Company | Product  | Medal |
| Duty Free Global | Death's Door Gin | Master |
Cognac
| | | |
| --- | --- | --- |
| Company | Product  | Medal |
| E Rémy Martin & Co | Rémy Martin Club | Gold |
| Delamain Cognac | Delamain XO | Gold |
Scotch Whisky
| | | |
| --- | --- | --- |
| Company | Product  | Medal |
| Loch Lomond Group | Loch Lomond Madeira Single Malt | Master |
| Loch Lomond Group | Glen Scotia Victoriana | Master |
| The Glenmorangie Company | Glenmorangie The Tribute | Gold |
| The Glenmorangie Company | Glenmorangie The Elementa | Gold |
| The Glenmorangie Company | Glenmorangie The Accord | Gold |
| Loch Lomond Group | Loch Lomond 18 Years Old Single Malt | Gold |
| Loch Lomond Group | Loch Lomond 14 Years Old Single Malt | Gold |
| Loch Lomond Group | Loch Lomond 12 Years Old Single Malt | Gold |
| Loch Lomond Group | Loch Lomond Original Single Malt | Silver |
| Loch Lomond Group | Glen Scotia 16 Years Old Single Malt | Silver |
| Loch Lomond Group | Glen Scotia Campbeltown 1832 Single Malt | Silver |
American Whiskey
Company
Product 
Medal
Sazerac Company
1792 Small Batch
Master & Taste Master
Sazerac Company
Thomas S Moore Cabernet Sauvignon
Finished Bourbon
Master
Sazerac Company
1792 Bottled in Bond
Master
Sazerac Company
1792 Full Proof
Master
Sazerac Company
Thomas S Moore Port Finished Bourbon
Gold
Sazerac Company
Thomas S Moore Chardonnay Finished Bourbon
Gold
Sazerac Company
1792 Aged 12 Years
Gold
Sazerac Company
1792 Single Barrel
Gold
Sazerac Company
Early Times
Silver
Sazerac Company
Southern Comfort Black
Silver
Sazerac Company
Early Times Bottled in Bond
Silver
World Whisky
| | | |
| --- | --- | --- |
| Company | Product  | Medal |
| Penderyn Distillery | Penderyn Faraday | Gold |
| Fraternity Spirits | Nobushi Single Grain Japanese Whisky | Gold |
| Fraternity Spirits | Kensei Japanese Whisky | Gold |
| Fraternity Spirits | Nobushi Japanese Whisky | Silver |
Rum
Company
Product 
Medal
La Hechicera Company
La Hechicera
Gold
La Hechicera Company
La Hechicera Serie Experimental No. 2 –
The Banana Experiment
Gold
Fraternity Spirits
El Ron Prohibido 15 (Gran Reserva)
Silver
Fraternity Spirits
El Ron Prohibido 12 (Reserva)
Silver
Tequila
| | | |
| --- | --- | --- |
| Company | Product  | Medal |
| Fraternity Spirits | Corralejo 1821 | Master |
| Fraternity Spirits | Corralejo Reposado Tequila | Master |
| Fraternity Spirits | Corralejo Añejo Tequila | Gold |
| Fraternity Spirits | Tequila Añejo 99,000 Horas | Gold |
| Fraternity Spirits | Corralejo Blanco Tequila | Gold |