The DB & SB Autumn Blind Tasting 2021 results
Which spirits should you be drinking as the nights draw in? Our annual Autumn Tasting highlights the best winter warmers and celebratory tipples ahead of the festive season.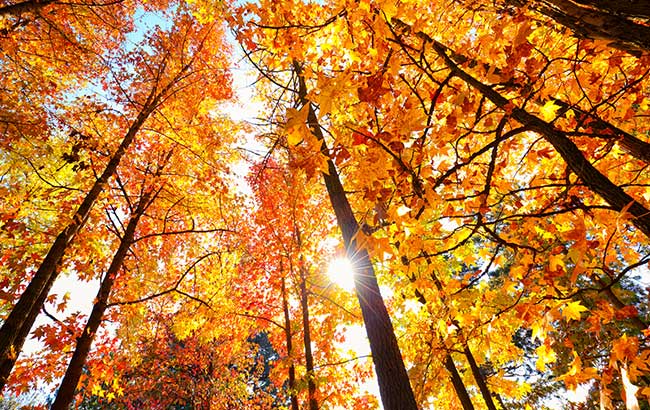 Fresh greens of summer have been fading into red, yellow and amber hues in recent weeks here in the UK, as those of us north of the equator wave goodbye to the final warm wisps of summer and welcome autumn.
For many people, it's the final significant seasonal shift before the festive period – and for the spirits industry, it's a crucial time to prepare for the gifting opportunities that lie ahead.
At The Spirits Business, we feel autumn is a good time to reflect on the quality of products available in all categories as the world marches towards the end of the year. Therefore, last month, we hosted the spirits arm of The DB & SB Autumn Blind Tasting, held in partnership with our sister title the drinks business, which assesses the wine and beer portions of the competition.
The competition required three panels of spirits experts, who headed to the Ibis Hotel in London Bridge, UK, for the day's tasting. Forming the first panel were: Nicola Thomson, director of Fifteen 71; Julia Nourney, independent spirits consultant; Marie Cheong‐Thong, wine and spirits judge, and Wine and Spirit Education Trust (WSET) educator; and Melita Kiely, editor of The Spirits Business, and chair of the tasting.
David T Smith, spirits consultant and co‐founder of the Craft Distilling Expo, chaired the second panel. Bernadette Pamplin, spirits writer and judge; Dimple Athavia, founder of All Things Drinks; and Tobias Gorn, international drinks specialist, joined Smith for the tasting.
Sitting on the third panel were: Nicola Carruthers, deputy editor of The Spirits Business; Ivan Dixon, independent spirits consultant; and Matt Chambers, co‐founder of the Whisky For Everyone blog and North London Whisky Club, who also acted as chair.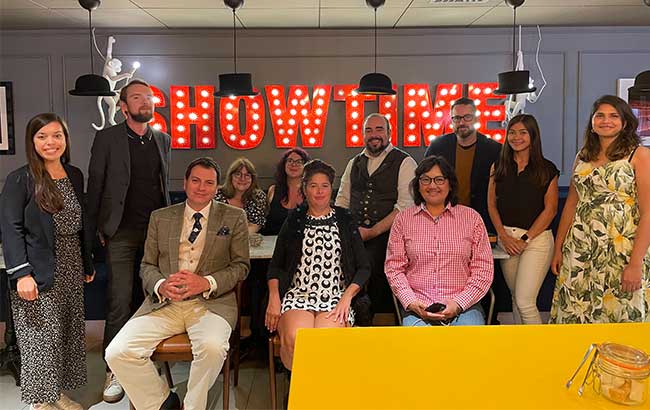 A strong start
A flight of Vodka kicked off the day's proceedings and set the standard of the competition with the inaugural Master of the day. AU Original Gold Filtered Vodka picked up the top award for being "clean and fresh" on the nose and "creamy on the palate, with vanilla, a hint of marshmallow and a nice warming, peppery nature" on the finish. Two Silvers completed the opening round.
The following flight of Gin generated two Gold medallists. One was given to Mediterranean Gin by Léoube, with its "fresh, citrusy" nose and "sweet, then herbal, then savoury palate".
Yu Gin also received the Gold seal of approval. The gin had "lots of lemon and lime zest" aromas, and "plenty of juniper and herbal notes" on the palate.
"There were a couple of real standouts," noted Carruthers. "With [Mediterranean Gin by Léoube], I could really imagine sitting on a Mediterranean beach with a big drink full of ice and fruit."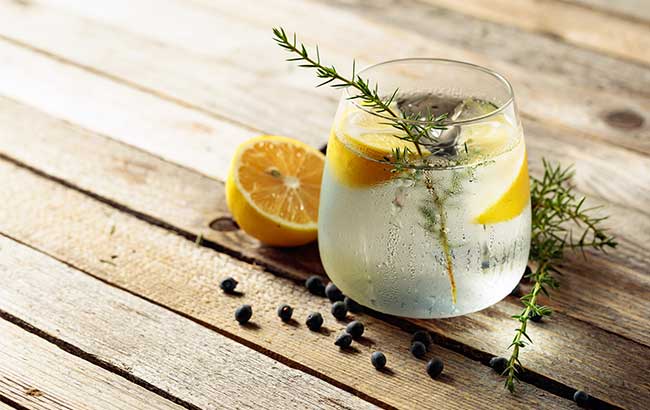 El Miguel Brandy picked up a Gold medal in Brandy – VS, described by Gorn as "smooth, very aromatic and fresh, with some warmth".
Spiritfilled Mythical Beasts – Caol Ila Finished in PX Sherry secured a Gold award in the Scotch Whisky – Single Malt round. Nourney said: "The peat brought a meaty aroma, and the taste was very nice; balanced, very typical, dried fruit, zest and good maltiness, with a warm and spicy finish".
Irish Whiskey – Blended produced two more Gold medals for the competition: Midleton Very Rare 2021 and Roe & Co Japanese Sugi. Thomson said about the latter expression: "It was well balanced, with beautiful grainy, fruity notes and the finish lingered."
Irish Whiskey – Single Malt produced three Golds: "fruity, malty" The Irishman; "peppery, herbal" Limavady; and "grainy, cocoa" The Quiet Man 12 Years Old Single Malt Whiskey.
American Whiskey – Bourbon created another Master winner in the form of "complex and big" Ezra Brooks 99 Kentucky Straight Bourbon Whiskey. Tasting notes included "toffee, coffee and popcorn".
Yellowstone Select Kentucky Straight Bourbon secured a Gold in this flight.
Moving onto American Whiskey – Tennessee, and Uncle Nearest Premium Whiskey scooped up three Gold awards, plus a Silver medal. Among the Gold medallists were Uncle Nearest 1856 Premium Aged Whiskey, with "treacle, honey and caramel" notes, and "peppery and oaky" Uncle Nearest Master Blend Edition, with "hints of cherry and orange oil".
Chambers said: "This shows a real solid base for Tennessee whiskey, lovely products that show what can be available."
Dixon was just as impressed by the standard. "This was very representative of the category and a great reflection of Tennessee whiskey," he added.
The World Whisky contingent saw a Gold go to "rich, fruity and resinous" The Shin 10 Years Old Mizunara Oak Whisky. A Silver went to The Shin Pure Malt Mizunara Oak.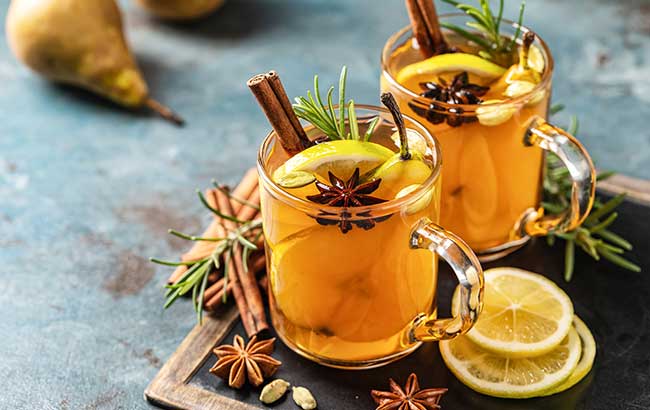 Another Master was unearthed in the Rum – White flight: Ten to One Caribbean White Rum. The expression was "estery, grassy" with "some toffee and caramel" notes. Two Golds were also presented to Duppy White, which had "funky Jamaican character" while remaining "accessible", and Havana Club 3 Years Old, with "coconut and some grassy elements". Two Silver medals rounded off the flight.
The standard continued into the Rum – Gold flight, where another two Masters were enjoyed. "Rich, delicious" Havana Club Tributo 2021 collected the top award after impressing the panellists, and Ron Añejo Carúpano 18 Limited Reserve secured the Master title with its "silky texture, dry elements, and nice spice". The flight also produced four Gold medals, including Ron Añejo Carúpano 21 Private Reserve and Havana Club Especial. Cheong‐Thong commented: "These were all very good rums for sure. There was very high consistency. In a category that can often be masked by sweetness, they were so clean, easy‐sipping, with good wood management."
Exceptional rum
In the Rum – Dark flight, a Master medal was bestowed upon "exceptional" Azuero 15 Years Old Single Estate Rum. Chambers said: "This was very expressive. The nose was full of caramel, cane and treacle aromas, hints of vanilla and baking spice too. It was rich, full‐bodied with plenty going on."
Among the seven Gold winners were "deep and complex" Havana Club Smoky, and "delightful, totally tropical" Havana Club Cuban Spiced. Two Silvers gave the round extra cause for celebration. Dixon said: "This was solid and consistent. Great quality with good balance of spirit and oak, expressive and representative of what the category stands for. Way better than expected."
The judges were delighted to sample such a high‐quality shōchū in the following flight of Asian Spirits. Nankai Shochu Gold picked up the top award. Thomson said: "You don't expect a spirit to be so refreshing, and yet that is precisely what this was."
Cheong‐Thong added: "This was very elegantly done, it could be drunk hot – that's how they drink it in Japan. There's some acidity in there, which comes from the koji."
Aguardiente Loncomilla picked up a Master medal in the Speciality Spirits flight. Athavia said the pisco was "very pretty, aromatic, with grape and some spicy notes".
Ten Gold medals were also awarded in this round. The winners included: Pisco Espiritu de los Andes, which had "wine‐like notes and a touch of spice"; "aromatic, fruity, delicious" Pisco Mistral; and Yebiga PRVA, with "aged plum" notes.
Gorn said: "It is exciting to see a steadily growing number of pisco entries, and the quality to match."
Adding a touch of sweetness to the competition was the Liqueurs flight, which added two Masters to the overall tally. Master winner Parafante Fig Leaf Liqueur was celebrated for having "lovely fig notes and a hint of cocoa, white chocolate". Fellow Master medallist Noces Royales offered a "fruity and vibrant" aroma and "Sherry‐like flavours, with some Cognac spice". Three Golds and five Silvers added some extra pizzazz to the flight.
Carruthers said: "Some of these were exceptionally good. I was expecting more artificial flavours, so it was pleasing to see that there were some great products that delivered quite authentic flavours."
The Pre‐Mixed heat brought yet more Master‐quality bottlings to the table. Three Masters were awarded here: "indulgent and moreish" Vodka Mudshake Classic Chocolate; "rich and indulgent, dulce leche" Vodka Mudshake Creamy Vanilla; and "clean, fruity, balanced" Gibson's Goodology CBD‐Infused Sparkling Tea Drink – Shisho. Eight Golds – including Sparkling White Tea Mojito and Alive Lemon & Key Lime 80 Calorie Cooler – and 11 Silvers were also awarded in this bumper flight.
The penultimate flight of the day looked at the burgeoning low‐ and no‐alcohol sector. Two products stood out and secured the top award: Lyre's Italian Orange and Lyre's Italian Spritz. Italian Orange was likened to "Campari" and offered notes of "gentian" on the nose. Italian Spritz was akin to a traditional "Aperol", with "sweet and woody notes, and some bitterness".
Ten Gold medals – including Everleaf Forest, Ginger+, and Lyre's Dry London Spirit – and 13 Silver medals completed the flight.
A solid round
In the final flight of the day, the judges turned their attention to Tonics & Mixers. A solid round of Gold medallists were enjoyed: Poachers Wild Tonic with Irish Elderflower, with "delicate elderflower"; Poachers Citrus Tonic with Irish Rosemary, with a "plenty of woody herbs"; and "peppery and warm" Poachers Ginger Beer with Irish Chilli.
Chambers said: "I love how expressive some of these products are becoming, and how they allow consumers to select what best suits their spirit of choice."
The judges agreed that brands excelled in the competition – with 15 Master medals to prove it. As the year‐end approaches, it is evident there is a huge variety of quality spirits and mixers to be found on the international market, ready for that all‐important end‐of‐year gifting season.
---
Vodka
| | | |
| --- | --- | --- |
| Company | Product  | Medal |
| AU Vodka | AU Original Gold Filtered Vodka | Master |
| Spiritique | Bistro Vodka | Silver |
| Royal Mash | Royal Mash Vintage Vodka 2020 | Silver |
Gin
| | | |
| --- | --- | --- |
| Company | Product  | Medal |
| Château Léoube | Mediterranean Gin by Léoube | Gold |
| Spiritique | Yu Gin | Gold |
| Lamas Destilaria | London Dry Gin | Silver |
| Tiger Gin | Tiger Gin | Silver |
| Diageo | Gordon's Pink | Silver |
| Diageo | Gordon's Mediterranean Orange | Silver |
Brandy – VS
| | | |
| --- | --- | --- |
| Company | Product  | Medal |
| Mitjans | El Miguel Brandy | Gold |
Scotch Whisky – Single Malt
Company
Product 
Medal
Spiritfilled
Spiritfilled Mythical Beasts – Caol Ila
Finished in PX Sherry
Gold
Irish Whiskey – Blended
| | | |
| --- | --- | --- |
| Company | Product  | Medal |
| Irish Distillers | Midleton Very Rare 2021 | Gold |
| Diageo | Roe & Co Japanese Sugi | Gold |
Irish Whiskey – Single Malt
| | | |
| --- | --- | --- |
| Company | Product  | Medal |
| Walsh Whiskey | The Irishman | Gold |
| Whistlepig | Limavady | Gold |
| Luxco | The Quiet Man 12 Years Old Single Malt Whiskey | Gold |
American Whiskey – Bourbon
Company
Product 
Medal
Luxco
Ezra Brooks 99 Kentucky Straight Bourbon Whiskey
Master
Luxco
Yellowstone Select Kentucky
Straight Bourbon Whiskey
Gold
American Whiskey – Tennessee
Company
Product 
Medal
Uncle Nearest Premium Whiskey
Uncle Nearest 1856 Premium Aged Whiskey
Gold
Uncle Nearest Premium Whiskey
Uncle Nearest Master Blend Edition
Gold
Uncle Nearest Premium Whiskey
Uncle Nearest 1820 Premium
Single Barrel Whiskey – US‐53
Gold
Uncle Nearest Premium Whiskey
Uncle Nearest 1884 Premium
Small Batch Whiskey
Silver
World Whisky
| | | |
| --- | --- | --- |
| Company | Product  | Medal |
| Japanese Quality Whisky Society | The Shin 10 Years Old Mizunara Oak Whisky | Gold |
| Japanese Quality Whisky Society | The Shin Pure Malt Mizunara Oak | Silver |
Rum – White
| | | |
| --- | --- | --- |
| Company | Product  | Medal |
| Ten to One Rum | Ten to One Caribbean White Rum | Master |
| Westbourne Drinks Co | Duppy White | Gold |
| Havana Club International | Havana Club 3 Years Old | Gold |
| Havana Club International | Havana Club Professional Edition D | Silver |
| Havana Club International | Havana Club Verde | Silver |
Rum – Gold
| | | |
| --- | --- | --- |
| Company | Product  | Medal |
| Havana Club International | Havana Club Tributo 2021 | Master |
| Ron Carúpano | Ron Añejo Carúpano 18 Limited Reserve | Master |
| Ron Carúpano | Ron Añejo Carúpano 6 Special Reserve | Gold |
| Ron Carúpano | Ron Añejo Carúpano 21 Private Reserve | Gold |
| Ron Carúpano | Ron Añejo Carúpano 12 Limited Reserve | Gold |
| Havana Club International | Havana Club Especial | Gold |
Rum – Dark
| | | |
| --- | --- | --- |
| Company | Product  | Medal |
| Symposion | Azuero 15 Years Old Single Estate Rum | Master |
| Ten to One Rum | Ten to One Caribbean Dark Rum | Gold |
| Havana Club International | Havana Club Seleccion de Maestros | Gold |
| Havana Club International | Havana Club Cuban Spiced | Gold |
| Havana Club International | Havana Club Smoky | Gold |
| Havana Club International | Havana Club Professional Edition B | Gold |
| Havana Club International | Havana Club Professional Edition A | Gold |
| Havana Club International | Havana Club 7 Years Old | Gold |
| Havana Club International | Havana Club Professional Edition C | Silver |
| Harpalion Spirits | Cabal No.1513 | Silver |
Asian Spirits
| | | |
| --- | --- | --- |
| Company | Product  | Medal |
| Nankai Group | Nankai Shochu Gold | Master |
Speciality Spirits
| | | |
| --- | --- | --- |
| Company | Product  | Medal |
| Mitjans | Aguardiente Loncomilla | Master |
| AU Vodka | AU Vodka Green Watermelon | Gold |
| Tres Erres | Pisco Tres Erres 40° | Gold |
| Espiritu de los Andes | Pisco Espiritu de los Andes | Gold |
| Control | Pisco Control Valle del Encanto | Gold |
| Mistral | Pisco Mistral | Gold |
| Mistral | Pisco Mistral Gran Nobel 40° | Gold |
| Mistral | Pisco Mistral Nobel D.O. 1931 46° | Gold |
| Yebiga Rakija | Yebiga Bela | Gold |
| Yebiga Rakija | Yebiga PRVA | Gold |
| Mistral | Karisma Aguardiente | Gold |
| Mistral | Pisco Mistral Nobel 40° | Silver |
| Tres Erres | Pisco Tres Erres Transparente 40° | Silver |
| AU Vodka | AU Vodka Blue Raspberry | Silver |
| AU Vodka | AU Vodka Fruit Punch | Silver |
| AU Vodka | AU Vodka Black Grape | Silver |
Liqueurs
| | | |
| --- | --- | --- |
| Company | Product  | Medal |
| Parafante Liqueurs | Parafante Fig Leaf Liqueurs | Master |
| Spiritique | Noces Royales | Master |
| Mitjans | Licor de Amaretto | Gold |
| Mitjans | Rossard Flor de Sauco | Gold |
| Mitjans | Rossard Aranciata | Gold |
| Mitjans | Rossard Cherry Blossom | Silver |
| Mitjans | Rossard Hibiscus | Silver |
| McCormick Distilling | Five Farms Irish Cream Liqueur | Silver |
| Tobago Gold Europe | Tobago Gold Chocolate Rum Cream | Silver |
| Mitjans | Licor de Cassis | Silver |
Pre‐Mixed
Company
Product 
Medal
Independent Distillers Canada
Vodka Mudshake Classic Chocolate
Master
Independent Distillers Canada
Vodka Mudshake Creamy Vanilla
Master
Gibson's Goodology
Gibson's Goodology CBD Infused
Sparkling Tea Drink – Shisho
Master
NIO Cocktails UK
NIO Cocktails Espresso Martini
Gold
NIO Cocktails UK
NIO Cocktails Margarita
Gold
Honeysuckle Creek Distillery
Honeysuckle Distillery Splendid Gin Citrus
Gold
Independent Distillers Canada
Alive Lemon & Key Lime 80 Calorie Cooler
Gold
Independent Distillers Canada
Alive Raspberry, Blueberry, Acai 80 Calorie Cooler
Gold
Tios Drinks
Sparkling White Tea Mojito
Gold
NIO Cocktails UK
Old Fashioned
Gold
Gibson's Goodology
Gibson's Goodology CBD Infused Sparkling
Tea Drink – Green Tea
Gold
Gibson's Goodology
Gibson's Goodology CBD Infused
Sparkling Tea Drink – Jasmine Tea
Silver
Master of Ceremonies
Pals
Silver
Tapp'd Cocktails
Espresso Martini
Silver
Independent Distillers Canada
Alive Grapefruit & Pomegranate 80 Calorie Cooler
Silver
Honeysuckle Creek Distillery
Honeysuckle Distillery Paradise Gin Spritz
Silver
Independent Distillers Canada
Dos Locos Sunrise
Silver
Independent Distillers Canada
Dos Locos Lime Margarita
Silver
Independent Distillers Canada
Twisted Shotz B52
Silver
Independent Distillers Canada
Vodka Mudshake Salted Caramel
Silver
Independent Distillers Canada
Dos Locos Tequila Seltzer Strawberry Lime
Silver
Independent Distillers Canada
Dos Locos Tequila Seltzer Orange,
Mango & Pineapple
Silver
Low & No
| | | |
| --- | --- | --- |
| Company | Product  | Medal |
| Lyre's | Lyre's Italian Orange | Master |
| Lyre's | Lyre's Italian Spritz | Master |
| Lyre's | Lyre's Amaretti | Gold |
| Lyre's | Lyre's Orange Sec | Gold |
| Lyre's | Lyre's White Cane Spirit | Gold |
| Lyre's | Lyre's American Malt | Gold |
| Lyre's | Lyre's Dark Cane Spirit | Gold |
| Lyre's | Lyre's Dry London Spirit | Gold |
| Everleaf | Everleaf Mountain | Gold |
| Everleaf | Everleaf Forest | Gold |
| Intune Drinks | Ginger+ | Gold |
| Ish Spirits | Daiquirish | Gold |
| Intune Drinks | Lemon+ | Silver |
| Intune Drinks | Tonic+ | Silver |
| Everleaf | Everleaf Marine | Silver |
| Sea Arch Drinks | Sea Arch Coastal Juniper | Silver |
| Lyre's | Lyre's Classico | Silver |
| Lyre's | Lyre's Amalfi Spritz | Silver |
| Lyre's | Lyre's G&T | Silver |
| Lyre's | Lyre's Spiced Cane Spirit | Silver |
| Lyre's | Lyre's Aperitif Rosso | Silver |
| Lyre's | Lyre's Aperitif Dry | Silver |
| Lyre's | Lyre's Coffee Originale | Silver |
| Ish Spirits | Ginish & Tonic | Silver |
| Ish Spirits | Spritzish | Silver |
Tonics & Mixers
| | | |
| --- | --- | --- |
| Company | Product  | Medal |
| Poachers Drinks | Poachers Wild Tonic with Irish Elderflower | Gold |
| Poachers Drinks | Poachers Citrus Tonic with Irish Rosemary | Gold |
| Poachers Drinks | Poachers Ginger Beer with Irish Chilli | Gold |