SB meets… Miguel Vidal, Bulk Wine and Spirits
Bulk Wine and Spirits is an international powerhouse in the alcoholic beverage sector. We speak to CEO Miguel Vidal to find out what inspired him to start the company, the values that drive a successful business and his ultimate ambitions for the firm.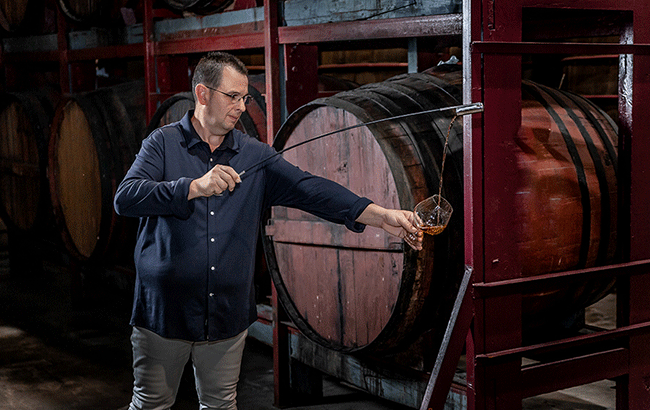 Can you tell us about your professional background? How did you get into the wine and spirits industry?
My family has an important winery/distillery here in my town, which dates back to 1899, I studied oenology and grew up within those walls, I worked as a technical director for 16 years managing the purchase of raw materials, implementation of quality systems, R+D+I, and management of IIEE.
When I left my family business due to an accident at work, I started as a wine agent, but it didn't suit me because I couldn't offer my knowledge in the way I like, so I ended up setting up my own company Bulk Wine and Spirits, specialising in offering specialised services in all types of spirits.
What inspired you to create Bulk Wine & Spirits?
To help solve the problems I was facing in my family distillery, quality requirements and guarantees with suppliers.
How have you grown the business over the last 10 years?
We have a really good B2B contact, we contact people through other people/companies who recommend us. We have a very good SEO/SEM positioning, together with a studied online marketing work, companies find us very well online from any point of the planet, we are in the best search rankings. We have been following the digital wave we were on, growing with it and that has helped us to open many doors internationally.
Who is your target audience?
Distilleries bottling spirits around the world.
Which is your best-performing spirit category, and why?
There is no category per se, as we work on demand with all types of alcohols and spirits, types of customers and suppliers. However, Bourbon is one of the most demanded products during the last years.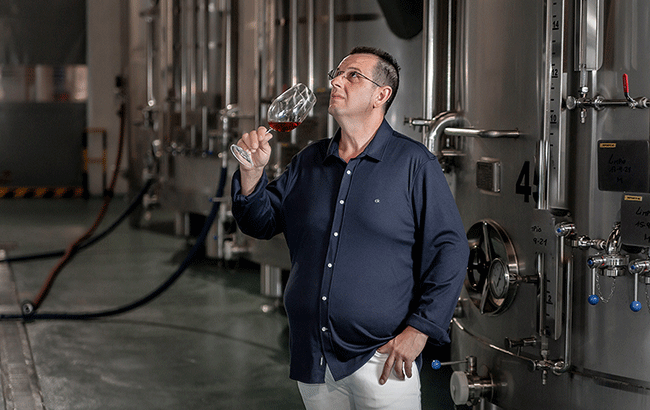 Which is your strongest market and why?
One of our strongest markets is the USA, but also Europe, Australia and New Zealand.
Where do you see opportunity to expand the company further?
We are focusing our commercial efforts on Asia, as we know it is an emerging market with a premium customer category.
Has demand for your services increased over the last 18 months amid the Covid-19 pandemic?
Yes, since the pandemic we have grown exponentially despite the restrictions.
What makes Bulk Wine & Spirits stand out in the industry?
Our services are focused on optimising time for the purchasing and marketing managers of companies, anticipating the requirements of each client, so that when clients require a specific product, we already have approved and audited suppliers at their disposal to speed up the process. In many cases, customers need kosher certificates as well as other types of quality systems such as IFS, BRC quality systems that are so important in the industry today, so we focus on suppliers that meet these requirements.
Can you explain how you work with your customers to meet their needs?
We always like to understand the purpose of this demand, through a personalised study, which is fundamental for us. What is the final product for which the raw material is intended, what type of market it is aimed at or what is its target public, types of qualities, prices, delivery times, periodicity, etc.
Given our 26 years of professional experience in the industry, we offer different solutions and propose ideas that can be useful for the client, we try to solve any inconvenience without the need for the client to intervene and thus avoid cumbersome work.
What is your ultimate ambition for Bulk Wine & Spirits?
For my colleagues to have a good future and to leave a legacy for my daughter.
What can we expect to see from the company in the coming year?
We are going to expand our services by incorporating some more raw materials, as we are seeing a trend in some other products that we don't currently have in our portfolio, and to guarantee our customers the best possible service, we are going to add more staff to the team.
What do you most enjoy about working in the wine and spirits industry?
I grew up surrounded by vineyards. My family comes from a wine-growing region south of Castellón, where my grandfather and father distilled wine to make the best brandies. I am the fourth generation of the "saga" my family has been in the sector for more than 120 years, elaborating and creating all kinds of liqueurs, mistelas and vermouths, etc.
I learned early on that some of the best moments in life tend to happen around a table, sharing a meal, a good wine and, of course, liqueurs.
As some would say, it was a natural progression into spirits that became not only my job, but also my passion for the past 26 years on a professional level.
If you ask me what I do for a living, I would say that I help select some of the best spirits that contribute (I hope) to many fantastic moments in the lives of our consumers. Working internationally offering services and helping customers find the right product for their needs is my passion and I live for it.
In a world that is changing so rapidly, I believe in a humane and artisanal approach to the craft based on the teachings of my ancestors, with the aim of ensuring a great experience for our customers by helping them choose the raw materials, contributing to the creation of different, exciting and new spirits.
What are your feelings about 2021?
A feeling of an ever greater and more urgent demand, due to changes in consumer tastes, innovation in alcoholic beverages, logistical problems, Brexit, Covid, rising raw material prices, etc. Anyone who is in the market should already be aware that the increase in raw materials and logistics will have an impact on the final product. We get a lot of demands with the idea of continuing at pre-Covid prices and that is already in the past.
On the other hand, the Asian market is awakening strongly and is expanding its range of products and there is a growing trend towards imports to this destination.
How are you helping to solve these complicated situations?
We have a wide range of committed and reliable suppliers, who can guarantee the customer not only a constant quality but also a continuity in their demand.
It is happening that some suppliers are stopping supplying due to lack of stock for all their customers or the goods are not arriving on time.
What we do is to recommend a supplier that we know will have a logistic route available and as close as possible so that the final product does not become so expensive.
Which market do you most like to work in?
The whiskey and Bourbon market is one of the markets that fascinates me the most, it is really easy and agile to work with the Americans. We are in contact with distilleries of most Bourbon origins with different mash bills and ages.
Although as we said before we have the possibility to supply any type of Whisky as well as Irish, Scotch, Canadian, Swiss, European premium and low cost, as well as all types of rums from different origins, and any type of alcohols and spirits, you can see all the information on our website or on our LinkedIn.
The confidence that the years give us is key to the customer.