Luxury spirits register 'explosive' growth
By Kate Malczewski
Volumes of luxury spirits rocketed by 125% between 2015 and 2020, according to a new report from the Distilled Spirits Council of the United States (Discus).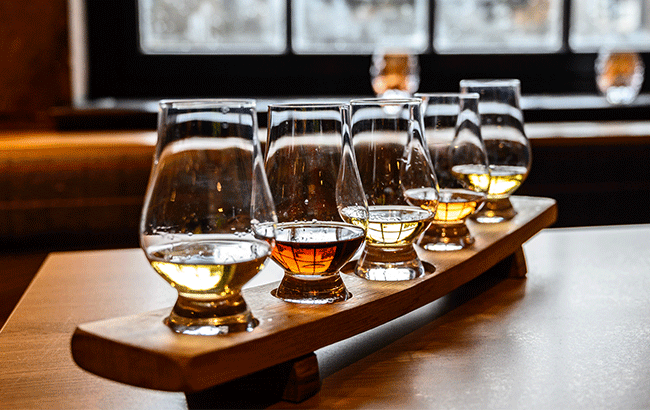 The industry body has debuted the Luxury Brand Index (LBI), a tool that records the sales of spirits brands priced at US$50 or more per 750ml bottle.
The index tracks sales across six categories: American whiskey, Irish whiskey, Japanese whisky, single malt Scotch, Tequila and Cognac. Its findings will be released quarterly.
In its first report, the LBI showed just how much the market for luxury spirits has grown over the past several years. From 2015 to 2020, high-end brands registered a compound annual growth rate (CAGR) of 17.7%, compared with the 2.5% rate posted across total spirits.
"Across all major spirits categories, consumers are captivated by the quality, exclusivity and heritage of luxury brands," said David Ozgo, Discus senior vice-president for economic and strategic analysis.
This upward trajectory shows no signs of slowing in 2021. During the first half of the year, volume sales of luxury spirits have increased by almost 25%.
The fastest-growing luxury spirit
While luxury bottlings make up just 3%-4% of total spirits volumes, the 105 million bottles sold in the segment have brought in more than US$10 billion at retail.
And although figures vary from category to category, each spirit tracked through LBI has been in 'great demand'.
Japanese whisky posted the highest growth rate between 2015 and 2020, at 42%, with volumes nearing 2m bottles.
American whiskey was next, with a 41% growth rate over that same period and 6m bottles sold. Discus credited this success to the emergence of new segments of the category, including Bourbon, Tennessee whiskey, rye and American single malts.
Luxury Tequila has also seen a rapid rise in consumer demand, growing by CAGR 30.7% and totalling nearly 28m bottles.
Cognac posted CAGR 16%, with 29m bottles sold, and Irish whiskey registered 14% growth at 1m bottles.
Single malt Scotch rounded out the report – and while tariffs have resulted in a fluctuating performance for the category in the US, luxury expressions have experienced volume growth of 5.6% in the first six months of 2021, with the segment nearing 9m bottles.
For more luxury spirits, check out the results of our blind-tasting competition for super-premium-and-above bottlings.