Horse Soldier plans $200m Kentucky distillery
Ohio-based Bourbon brand Horse Soldier has broken ground on a US$200 million distillery in Kentucky.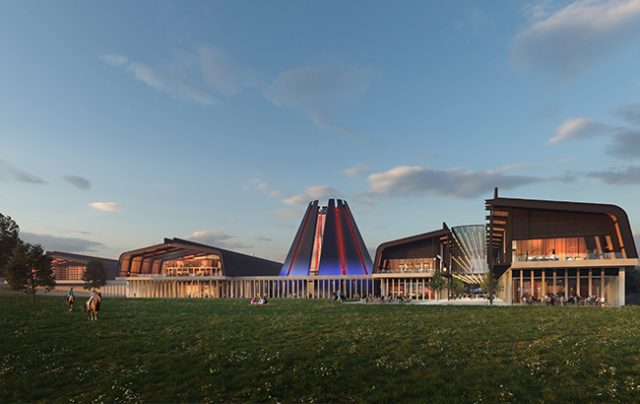 Horse Soldier Bourbon has started building a distillery on a 227-acre site overlooking Lake Cumberland in Somerset, Pulaski County.
Horse Soldier was founded by ex-Green Berets John Koko and Scott Neil, who were part of a group of 12 military soldiers who entered Afghanistan on horseback on 11 September 2001 after training on Lake Cumberland. The creation of the new distillery marks their return to the area after 20 years.
The group was later known as the 'Horse Soldiers'. Their mission marked the first time US troops rode to war on horses since World War Two.
Koko, Horse Soldier president and CEO, said: "We are every person you've ever known in your family. We're average guys. It was just our turn to do something. And we are proud to be doing it in a place where our story so naturally fits.
"Horse Soldier Farms will make this already outstanding community stronger and better, with the values its people have always had – values that are also important to us. We are honoured to come home, to make our dreams a reality in Somerset."
The sustainable distillery project is inspired by the story of the 12 soldiers. The site will incorporate 12 fermentation vats located around a column still created with metal from the Statue of Liberty, a recessed water feature and stillhouse that pays homage to the Two Towers in New York City.
The space will also include a water garden that includes a replica of the America's Response Monument located at Ground Zero in New York, a statue that marks the Horse Soldiers' mission.
The site will include a 27,585-square-foot distillery visitor centre, an activity centre, amphitheatre, outdoor event space, adventure centre, wedding chapel, luxury lodge and a retail village.
Currently distilled in Columbus, Ohio, Horse Soldier Bourbon will transfer its operations to Somerset once the distillery project has been completed.
The project will receive US$29.9 million in support from the state's Tourism Development Act. It will create more than 400 jobs.
According to the Kentucky Cabinet for Economic Development, the state's spirits sector has seen 30-plus new location or expansion announcements with more than US$550m in planned investments. Currently, an estimated 70 spirits facilities across Kentucky employ more than 5,100 people.