Drinks Trust debuts mentorship scheme
The Drinks Trust charity has launched a mentorship programme with Equal Measures, an initiative that creates opportunities for ethnic minorities in the industry.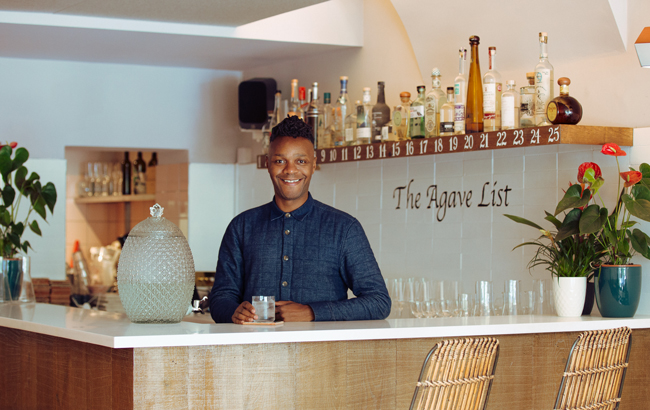 Equal Measures was founded by Deano Moncrieffe, with the aim of enriching possibilities for Black, Asian and other minority ethnicities, as well as for marginalised groups including queer and gender queer people.
Moncrieffe has teamed up with both The Drinks Trust and founder of The Mixing Class Hannah Lanfear to unveil The Equal Measures Education and Mentorship Programme.
The scheme is available to anyone who works in the cocktail and spirits industry. Participants will be given the opportunity to develop their CV with industry courses, and will also be paired with a leading industry figure.
Moncrieffe said: "We have a shared vision with The Drinks Trust of how we can support individuals, groups, communities and companies who understand the importance of diversity, inclusion and equality in our industry.
"Most importantly for me, The Drinks Trust understands just how much work still needs to be done to improve many areas of our industry and together we believe we can create positive long-lasting change."
Moncrieffe is the co-owner of the London bar Hacha, which just opened a second venue in Brixton, London.
He added: "Since I founded Equal Measures, I always wanted it to progress and grow to be a support network for anyone who reaches out in need of help or guidance. I feel Equal Measures is now able to offer tangible levels of support to a wider cross section than would've been possible without these two key partnerships."
Lanfear's The Mixing Class is a Wine & Spirit Education Trust (WSET) spirits school.
She said: "A key tenet of The Mixing Class is our belief that education should be used for the power of good. We are delighted to be working with Equal Measures to strive for greater diversity within hospitality, and to ensure a brilliant career in this fantastic industry is within the reach of all who dream of it.
"Working with the Drinks Trust gives us a fantastic opportunity to widen the scope and ability of this grassroots project, generating positive change and an enduring sense of community, the country over."
The team hope to achieve equity in the drinks industry, and build new educational opportunities that lead to personal growth. The scheme offers mentoring to individuals, and supports businesses to improve their internal practices. Mentorship by an industry figure will be provided for a minimum of three months.
Ross Carter, CEO of The Drinks Trust, said: "We are excited to deliver this ongoing initiative which will enable our industry to diversify, and to be more representative of the people it serves in order to benefit from the value that a more diverse workforce provides.
"So, now is the time to act as an industry and we would call on all businesses to support this initiative through funding and participation."
Each quarter 30 candidates will be admitted to the programme from around the UK.