Diageo honours Hispanic Heritage Month
Johnnie Walker owner Diageo is celebrating Hispanic Heritage Month by pairing artists with food vendors to honour their cultural roots.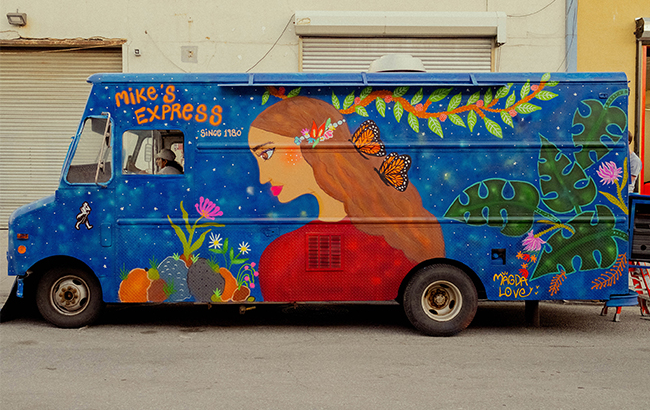 Diageo has chosen four artists and four street food vendors as part of a project to celebrate the impact Hispanic street food suppliers have on local communities across the US.
The initiative is taking place in four US cities: New York, Chicago, Houston and Miami.
"At first glance, this initiative is a celebration of elements of Hispanic heritage that we know and love: food and art," said Phil Pearson, multicultural director at Diageo. "But it's really about people using their hands to serve and elevate their communities.
"These small business owners and artists are creating a world that's more accepting and inviting, and that's why we really want to honour and celebrate them. Diageo is honoured to support their commitment to preserving Hispanic culture, while they amplify a conversation around diversity and inclusion that impacts every American."
Brands involved in the project include Scotch whiskies Johnnie Walker and Buchanan's, Don Julio Tequila and Canadian whisky Crown Royal.
Johnnie Walker kicked off the campaign in Queens, New York, where food vendor Mike's Express received a makeover by artist Magda Love.
Mike's Express is a 20-year-old Ecuadorian food truck owned by Maggie Morales, who lost her husband last year but continued the family business on her own.
The mural on the truck was inspired by the Morales family's service to the community with their street food. It includes coloured flowers and foliage native to Ecuador.
Diageo is also partnering with The Street Vendor Project, a non-profit advocating for street vendor rights, to mark Hispanic Heritage Month. The company will donate to the cause to support food vendors.
Johnnie Walker recently introduced the latest global marketing push in its 'Keep Walking' campaign, focused on encouraging optimism as the world reopens.