Climate change could 'drastically impact' Scotch production
A drop in rain and rising temperatures could 'drastically impact' spring barley production in Scotland, and could cost the Scotch industry up to £27 million (US$37.2m) annually, a new study has found.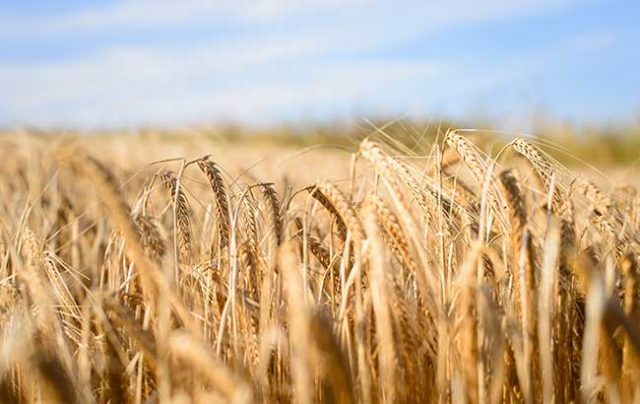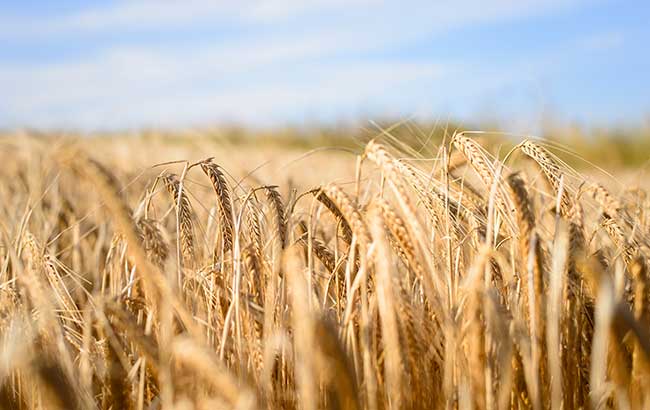 Highland single malt brand Glengoyne commissioned climate researchers from University College London to pen a new report looking at the impact of global warming on the Scotch industry.
The report was commissioned to highlight the need for individuals and companies to come together to combat climate change.
The study noted that 800,000 tonnes of spring barley are required annually for Scotch production, and a reduction in yield could cost the industry up to £27m every year.
With a decline in summer rainfall of up to 18% and a 2.0˚C annual rise in temperature expected by 2080, the researchers predict that summer droughts would likely happen more often ­–­ every 20 years instead of every 40 years by 2050.
Summer droughts halted production at many distilleries across Islay, Perthshire and Speyside in 2018, the report noted.
Furthermore, the report said climate change in the next 50-100 years could also affect the flavour profile of Scotch whisky.
According to the report, warmer air and water temperatures could result in inefficient cooling in traditional distilleries. This could impact the upkeep of the character, consistency and quality of the liquid.
Barbara Turing, brand manager at Glengoyne, said: "The threat of climate change is very real, and we all have a role to play in combatting its effects. At Glengoyne, we still have so much more to do but we are committed to reducing our own impact on the environment and working with the Scotch Whisky Association to achieve their net zero emission target by 2040.
"We've been on an incredible journey over the last 10 years – finding ways to use water more efficiently, introducing renewable sources of energy and using a local anaerobic digestor for 100% of our liquid waste."
New single malt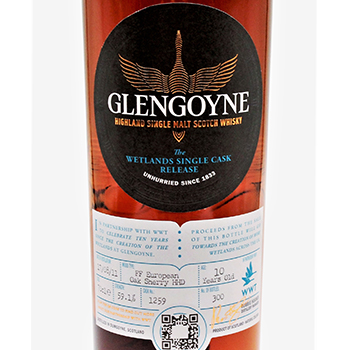 Glengoyne has revealed a new whisky, called The Wetlands Single Cask Release, as part of its collaboration with the Wildfowl and Wetlands Trust (WWT), which began in 2011.
The single malt marks the 10th anniversary of Glengoyne's wetlands facility, with the distillery becoming the first to create a site for liquid waste in 2011.
A portion of proceeds from the sale of the whisky will be given to the WWT to back its climate emergency work.
Furthermore, Glengoyne will increase its support for the WWT over the next three years by helping to protect barnacle geese at Caerlaverock, as well as taking part in WWT's Blue Recovery, which aims to create 100,000 hectares of wetlands across Scotland.
Turing added: "Our partnership with the WWT has been at the heart of our sustainability work and we want to continue to support the valuable work they do. So, when customers raise a dram of this special release, they'll know they are supporting the important and necessary work of the charity."
In November last year, Glengoyne released a 50-year-old expression, its oldest whisky to date.