Buffalo Trace debuts 2021 Antique Collection
Kentucky's Buffalo Trace Distillery will launch its latest Antique Collection this autumn, featuring expressions aged up to 18 years.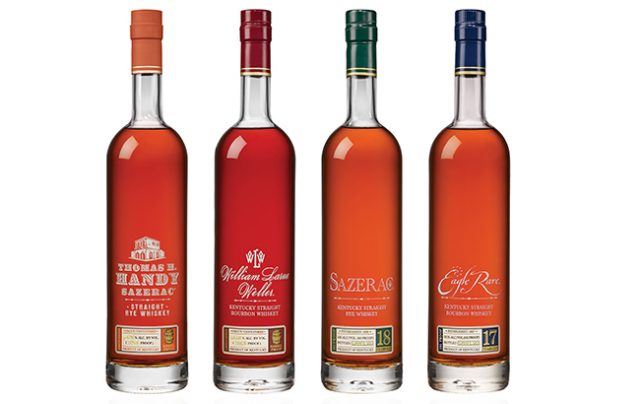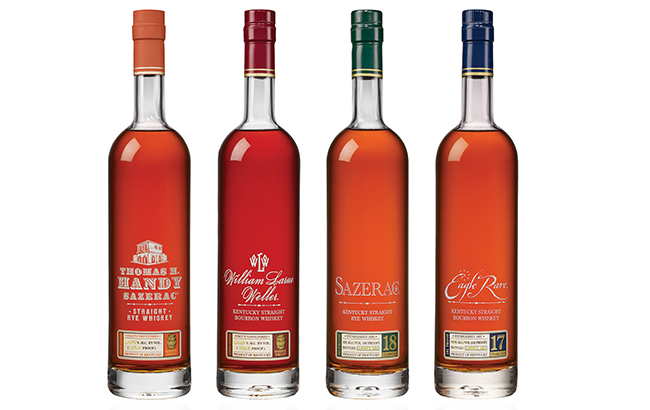 The new Buffalo Trace Antique Collection 2021 includes uncut and unfiltered expressions, however this year's line up will not include a George T Stagg whiskey.
"Before any barrel can be dumped and bottled, it goes through rigorous testing procedures numerous times to ensure it is meeting the quality standards set forth for that brand," explained master distiller Harlen Wheatley.
"Unfortunately, this crop of barrels earmarked to be Stagg back when it was put in the barrel in 2006 did not meet the Stagg profile today. We discussed at great length how to proceed, and ultimately decided we did not feel right about lowering our standards or the age, by dipping into next year's supply of barrels.
"We know fans will be disappointed, as are we, but we could not release a Bourbon that we did not feel was up to par with the flavour profile expected of George T Stagg."
Buffalo Trace explained that its Bourbon goes through various quality tests, but if one of its team of tasters feels that a sample has not met brand standards then the barrel will be sent back for a longer ageing period.
Drew Mayville, master blender and director of quality, added: "Good news is, we'll have the barrels we put up in 2007, which are on track so far for a 2022 release, barring anything unforeseen changes."
This year's Antique Collection line-up includes a William Larue Weller whiskey, distilled in the winter of 2009 and aged in warehouses C, D, K, L and Q.
With an ABV of 125.3 proof (62.65%), the expression offers a nose of crème brulee, followed by cherry and toasted graham crackers on the palate and a 'long rich finish of coca, herbs and oak'.
Meanwhile, this year's Thomas H Handy was distilled in spring 2015 and aged in warehouses I, L, O, and K. With an ABV of 64.75% ABV, the whiskey offers notes of anise and cinnamon with a rich finish of spearmint and chocolate.
The range also includes Eagle Rare 17 Year Old (50.5% ABV), distilled in spring 2002 and aged on the first floor of warehouse P. The aroma offers ripe cherries, vanilla cream and oak, followed by a taste of caramel and coffee with a long finish of oak, pepper and fresh herbs.
Completing the collection is Sazerac Rye 18 Year Old (45% ABV), made using barrels filled in spring 2003 and rested on the second and fourth floors of warehouses K and P.
The straight rye whiskey release has flavours of bright apples and herbs, anise and maple syrup on the palate and a finish of cocoa, coffee and dates.
The 2021 Buffalo Trace Antique Collection whiskeys will be available in limited quantities from late October. Each bottling has an RRP of US$99.
Last month, Buffalo Trace revealed it had taken legal action following a spate of online whiskey fraudsters.